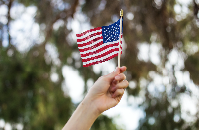 The E2 investor visa is one of the best non-immigrant visas available in the United States. For many businesses, entrepreneurs and investors the E2 visa is the "business gateway" to the United States.
What is an E2 Investor Visa?
There are three types of E-2 investor visas:

1. E-2 Investor Visa
The E-2 Investor Visa allows a citizen or national of an E2 treaty country to develop, direct, and control a U.S. bona fide business.
2. E2 Specialized Worker Visa
The E-2 Specialist Worker Visa allows specialist workers with the same nationality as E2 treaty investor to work in the U.S.
3. Derivative E-2 Visa
The derivative E-2 Visa allows certain family members, such as the spouse and unmarried children under the age of 21, of a principal E2 visa holder to lawfully reside, work for any employer, or study in the U.S.
What are the benefits of an E2 visa?
The E2 Visa USA offers many advantages, including:


No minimum amount of capital for investment. While USD 100,000 is recommended, investment can be USD 50,000 or less.
Investment does not have to be cash.
Ability to travel freely to and from the United States.
Unlimited renewals or extensions, potentially for the rest of an applicant's life.
Ability for a spouse to work in the US for any employer.
Option to purchase a businesses or business franchise.
No minimum number of jobs to be created.
Quick processing times. Application is made directly at the consulate.
E2 visas are "never denied", they are "refused".
Potential tax benefits over permanent residents.
Ability to transition to a Green Card at a later stage.
Guide to Processing an E2 Visa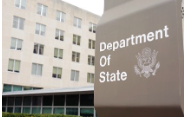 E-visa applications are decided by U.S. embassies or consulates abroad.
The Foreign Affairs Manual ("FAM") instructs consular officers during the adjudication or decision of E-visa applications. While the required supporting documents may vary depending on the consulate, the FAM applies to all. It is therefore worthwhile to know that the provisions of FAM.
Qualifying for an E-2 Treaty Investor Visa
We have included the citation for each.
You Must "Direct and Control" the Business

9 FAM 402.9-6(F)

The easiest way to prove that you direct, develop, and control the business is through the ownership of 50% of the E2 business.

However, take note that alternatives are also available. You may own less than 50% of the business provided that it's owned by a majority of persons who have the same E2-qualifying citizenship as yours. It is deemed that public companies have the nationality of the stock market where they are traded.

It's important to also note that the applicants for an E2 specialist worker visa need to have the same nationality as the E2 treaty investor, but they are not required to make any investment to qualify for the visa.

National of an E2 Treaty Country

9 FAM 402.9-4(B)

The most important requirement when applying for an E2 Visa is that you must be a citizen or national of a qualified E2 treaty country. The US Department of State maintains a list of qualifying countries which you can use to check if your country is included.

In December 2022, President Biden signed into law the James M. Inhofe National Defense Authorization Act (NDAA), adds language to the Immigration and Nationality Act requiring that an E visa applicant who acquired treaty country nationality through financial investment must have "been domiciled" in the treaty country for a "continuous period of not less than 3 years at any point before applying" for the visa.

If you have obtained a passport of a treaty country by way of investment, it does not automatically mean that there is no way for you to apply for E-2 visa. You should contact D&A to explore options for you and your family.

Invested or In The Process of Investing a Substantial Amount of Capital in a Qualifying Business

9 FAM 402.9-6(B)
9 FAM 402.9-6(D)

The E2 treaty investor needs to make a substantial investment in a U.S. business. There's no set minimum amount to be considered substantial, but the adjudicator may calculate the substantiality depending on the proportion between your invested funds to the total value of the business.

The capital must be sufficient enough for the operational success of the enterprise. For example, an investment of USD 60,000 that is substantial for a small food business may not be substantial enough for a large wholesaling or manufacturing business.

The consular officers, however, are directed to look for USD 100,000 investments though there is no minimum investment required.

Investments don't have to be in the form of cash. Moving inventory to the U.S. business or using intellectual property also counts as an investment.

Invest in an Irrevocably Committed Investment

An E2 qualifying investment must be irrevocably committed to the E2 business. Investments that are speculative or passive don't qualify.

There are immigration lawyers who took this to mean that the investment must already be spent on business activities at the time of the application. However, it is clear that such is not true. If the funds are placed in an escrow account, this doesn't need to be spent at the time of the E2 visa application.

When you place funds in an escrow account, this irrevocably commits the funds to the business and thus meets the requirement. If the funds are in a business bank account, however, they don't count for the visa application. Take note that the funds committed to an escrow must be sufficient to fund the expenses in the business plan.

The good thing about an escrow account is that you will be able to get your investment back if your application doesn't get approved. Escrow accounts are usually held by major financial institutions.

No Marginal Investments

9 FAM 402.9-6(E)

It is required that the investment must not be considered a "marginal investment". This means that it must generate income beyond to provide a living for the investor and their family. If the E2 investment has the capacity to make a significant contribution to the U.S. economy within 5 years, then the investment is not considered marginal.

An easy way to demonstrate that a business is not "marginal" is by employing workers. An application that involves only future jobs may be questioned by the consular officer or the USCIS.


The E2 Business must be "For Profit"

9 FAM 402.9-6(C)

Charities and entities under 501(c)(3) don't qualify as E2 businesses. It is required that the E2 business is an "active for-profit" business. "Active" means that the business allows commercial activity, while "for-profit" means that it must produce goods or offer services. If the investment is passive or is a non-profit business, then it will not qualify for the visa.


Lawful Source of Funds

You must be able to prove that you obtained your E2 investment through lawful means or sources. In practicality, fewer questions are asked about the source of an E2 applicant's funds than in an EB-5 visa application.


Intention to Depart

9 FAM 402.9-4(C)

Once you have filed your visa application, you will need to file a statement that you intend to leave the U.S. once your E2 status ends.

The Foreign Affairs Manual ("FAM") guides consulates when adjudicating or reviewing E-visa applications. 9 FAM 402.9-4(C) states that an E2 applicant does not have to maintain ties with their home country to prove their intent to depart. They may even sell their residence and move their household to the U.S. The applicant's mere statement of unequivocal intention to depart the U.S. upon termination of their E-2 status is sufficient for the issuance of an E visa. However, in practice, consular officers may occasionally question this.


What documentation do you need for an E-2 Visa?
U.S. immigration laws do not mandate a lot of required documentation in E-2 visa cases. If you have an immigration lawyer, they can give you a list of the required relevant documents you would need for your application. This would likely include the following:
Form DS-160 Confirmation Page
A copy of your valid password that is valid 6 months beyond your intended period of stay in the U.S.
Passport-size photograph
Evidence of treaty country citizenship
A detailed and comprehensive business plan
Evidence of investment funds
Evidence of bona fide enterprise
Articles of Incorporation or Registration
Lease agreements or property ownership, if you have secured a space for your business
Financial statements and corporate documents
Market research
Payment receipt; and
Any other supporting documents that can help with your case.
What Every E-2 Visa Applicant Needs to Know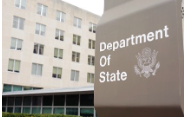 E-2 visa applications are examined and processed by U.S. embassies or consulates abroad. As we have said, this is different from applications and petitions for change of status with the Department of Homeland Security (DHS) or the United States Citizenship and Immigration Services (USCIS).
The Foreign Affairs Manual ("FAM") instructs consular officers during the processing and adjudicating of E-visa applications. Although supporting documentation requirements do vary by consulate, the FAM applies to all consulates.
It is therefore worthwhile knowing the provisions of FAM as this is a "rule book" by which a consular officer will assess your application.
E2 Visa Application Procedure and Processing Times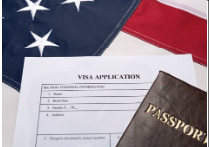 Step1 - COS or Consular Processing
You must first determine whether you will file for a Change of Status ("COS") to an E2 status within the U.S. or through a U.S. consulate abroad. You can
follow this link for more information.
An E2 status is different from an E2 visa. E2 visas can only be obtained from a US consulate outside the United States. An experienced E-2 visa lawyer can help you understand the important steps to take during your application to the consulate.
The application for E-visas don't involve the filing of an application or petition with the DHS or USCIS.
The DHS and USCIS only rule on E2 visa Change of Status cases and extension of E2 status cases filed in the U.S.
The DHS and USCIS are not involved in the initial adjudication of an E visa. This gives E1 and E2 visas a significant advantage in terms of processing time.
Step 2 - Which Consulate to Use
As consular procedures and processing times vary, the choice of consulate can be critical. Your E-visa lawyer can give you advice on this choice. The consular options include:
The US consulate where the applicant lawfully resides.
The consulate in an applicant's home country.
Sometimes the consulate serving the area where an applicant is visiting may be willing to adjudicate an application.
What Questions Will I be asked at my E-2 Visa Interview?
The questions to be asked during your interview may differ depending on the consulate you chose and the officer deciding on your application. However, there may be common themes.

The questions will revolve around the determination if you are qualified for an E2 visa, such as the substantiality of your investment capital, the source of your funds, and the amount of money you have invested among others.

Request Guide to Passing E-2 Visa Interview
Golden Rule for E2 Visa Success
Applications for E-visas don't involve an application to the USCIS. However, both offices do adjudicate cases of E2 Visa Change of Status and cases of extension of an E2 status. Take note that an E2 status is different from an E2 visa. E2 visas can only be obtained from a US consulate abroad.

Most visa classifications would involve the adjudication or formal decision by the DHS or USCIS; and the visa processing by the applicable consulate during the application. However, it is different in E-visa applications.

E-visa applications are made directly at the US embassy or consulate. The USCIS or the DHS are not involved in the initial determination of an E visa, which gives E-1 and E-2 visa holders a significant advantage in terms of processing times.

The consulate in the applicant's home country, where the applicant resides, or where the applicant is visiting may adjudicate the application.


Key Features of the E-2 Visa for Treaty Investors
When compared to other nonimmigrant visa classifications, here are some of the key features of an E2 Visa:
The treaty investor and their qualified employees can work legally and strictly in the E2 investment enterprise so long as the investor and their employee are nationals of the same treaty country;
The validity of the visa is based on a reciprocity schedule, which is 5 years, for most countries.
The treaty investor can be accompanied by their spouse and unmarried children under the age of 21.
The spouse, not the children, may be employed in the U.S. without a need for an Employment Authorization Document (EAD).
Limitations of an E2 Visa
Like other classifications, there are limitations visa applicants may experience under an E2 Visa:
It's a non-immigrant visa, which means that it doesn't directly lead to a lawful permanent residence or a green card.
To maintain the treaty investor status, you must make a substantial investment in an active business and be involved in its management and control.
It's only available to nationals of treaty countries, which are countries that have a treaty of commerce and navigation or a qualifying bilateral agreement with the U.S., or those which has been deemed qualified by law.
The visa doesn't offer a direct path to U.S. citizenship.
Business and Investment in E2 Visa
To gain E-2 status, the business should produce goods and offer services. Moreover, it is required that the treaty investor must develop and direct the enterprise, which means their daily presence is necessary for a successful operation.

The business must also be not a marginal enterprise, which means it must add value to the U.S. economy. Treaty investors can show how this condition can be fulfilled through their business plan as part of their application.

As for the investment, it is generally required that it must be made before obtaining the visa. The E-2 Visa is granted to investors not to make investments but to allow them to expand or manage their investment enterprise.

There's no precise legal requirements regarding the amount of investment. What is required is that the investment must be substantial enough to ensure the success of its operations.
Why make Davies & Associates Your E2 Visa Lawyers
Davies & Associates has helped hundreds of families move to the United States on the E2 Visa. In fifteen years we have yet to have any E2 visa application we have prepared denied when our clients have followed our recommendations.

Our immigration attorneys were one of the first law firms to obtain a CBI-based E2 Visa for a client. We achieved this through the Grenada Citizenship by Investment Program and have also used Turkish Citizenship by Investment.
Looking to acquire an E2 Visa?
We are known for our creative solutions that obtain "impossible" visas, we solve the most complex immigration problems for businesses, investors, individuals, and families.
E2 Visa Immigration lawyer near me
Several lawyers told me I would not be able to get a TN visa. Two weeks after contacting Davies & Associates I was working in New York, visa in hand.
Individual seeking 'Impossible' TN Visa
D&A was very detail-oriented and was very thorough in what they did" L1 Visa Client. There was a lot of work on my case and worked on it 24/7 and was very patient answering all my questions.
E2 Visa Client
My case felt complex but D&A managed the whole process carefully and helped me move seamlessly from one stage to the next.
E2 + CBI Client
D&A was my guiding light through the entire EB5 Process.
EB5 Visa Client
I would definitely be a big advocate for the rest of my life for anyone wanting to explore the Grenada Citizenship by Investment Programme leading to the E2 Visa. The most important thing is a good team behind you.. with Davies & Associates you're in safe hands… you need someone who can give you all the support at the ground level and, again, you are well take care of by D&A. The people are really warm, very helpful and quite openminded when it comes to business… Not to mention as a passport it's great from a travel perspective…It's just 4/5 hours from New York.
Grenada CBI + E2 Visa Client
The entire process of getting an EB5 visa is handled in a professional way by Mark Davies and his team. EB5 is a wonderful option for anyone considering moving to the United States if you have the means. I was hoping to use the H1B route for my children, but it became unreliable and so I looked to the EB5 Visa instead. It is great for anyone who has the resources. Mark gives you the first meetings himself which gives you great comfort. Both Mark and Sanjay are abundantly available and I even had the pleasure of hosting them at my house.
Parent of 2 EB5 Visa Holders
I'm in a process of extending my L1 visa. I submitted a few questions regarding my case and he contacted me back almost immediately both by e-mail and telephone. Unlike other attorneys I met before, he gave me the impression of knowing from the top of his head what kind of visa I have, and what actions had to be taken to extend it. He is very thorough and clear regarding the process and what to expect in terms of timelines and issues that may arise. He is constantly in contact, so you definitely know he's working on your case.
L1B Visa Holder
Mark Davies is a joy to work with. His extensive knowledge, speedy response and attentive service took away all my fears of dealing with immigration and visa applications. He is very generous with his time in explaining every step along the way and I have already and will in the future recommend him to anybody who is looking for an immigration lawyer.
E2 Visa for Small Professional Business With International Offices
Davies & Associates assisted us with an immigration emergency involving my brother's fiancée who was outside the United States. They assisted us in an highly professional manner, working with the relevant US embassy, US immigration and the governments of two other countries. As a result of their efforts the individual involved is now working in the United States. While their knowledge of the law is exemplary what really distinguishes this firm and attorney Davies from any other firm we have worked with is their dedication to customer service and their unrivaled level of professionalism.
Complex Fiancée Visa Need Involving Multiple International Jurisdictions
Several lawyers told me I would not be able to get a TN visa. Two weeks after contacting Davies & Associates I was working in New York, visa in hand. I have recommended this firm to several friends and colleagues, they do an excellent job every time.
Individual Seeking 'Impossible' TN Visa
I was qualified as a physician in a foreign country. Being on a J1 visa I was facing having to leave the United States and return to my home country. Davies & Associates secured one of only 30 J1 visa waivers available in my State, allowing me to work for a US hospital and remain in the United States.
Doctor Seeking J1 Visa Waiver
I am very satisfied with the services Mark Davies has provided me. He has a very extensive knowledge in immigration laws and has a thorough approach to any case.
U Visa Applicant, A Victim of Crime
Looking to relocate or having trouble with a visa applicaton?
We are known for our creative solutions that obtain "impossible" visas, we solve the most complex immigration problems for business, investors, individuals and families.
Request Free Consultation