Australia Practice Team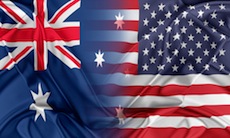 Australian clients have unique needs that demand a specialist approach. Nothing says this more than the US special E3 visa which is exclusively available to Australian Nationals.
For over a decade, the lawyers in D&A's Australia team have helped many Australian clients move to the United States and the United Kingdom through a variety of different visa categories.
US Visa options for an Australian National or resident include the E-3 Visa specifically for Australian nationals, the EB-5 Australia investor visa for investors seeking a fast route to permanent residency (a Green Card); the E-2 Visa for Australians seeking to establish a business in the United States; the Australia working visa; and the L-1 Visa for Australians seeking to expand their existing business.
Find out more about US visas for Australian citizens:
E-3 Visa for Australian Nationals Working in the United States
E-2 Visa for Australian non-immigrant investors seeking to establish a business
EB-5 Visa for Australian Investors seeking a Green Card and Permanent Residency in the US L-1 Visa for Australians Transferring to the United States
Citizenship by Investment for Australians
Davies & Associates is also able to assist Australians with citizenship by investment applications for countries all around the world, including the United Kingdom , Grenada, Montenegro, Turkey, and many more.
Immigration Options for Moving to Australia
As the only developed economy to have grown for 27 consecutive years, Australia offers unparalleled opportunities for high-net-worth individuals. Australia's economic success has been driven by a diverse industrial base and a highly-educated, multicultural workforce. The country boasts world-leading mining, agriculture and service sectors and more than 40% of the workforce has tertiary education. Australia is culturally diverse and more than 30% of the population was born overseas. The world's largest island nation has a history of good governance and effective public services, including a strong education sector, which has made Australia the world's third most popular destination for overseas students.
Significant Investor Visa
Australia offers a Significant Investor Visa to qualifying individuals in exchange for a four-year investment of AUD5 million in a range of Australian funds. An investment in residential real estate cannot be counted toward this type of visa, which can be converted to permanent residency after four years. There are no age limits and applicants are able to pay an additional fee if they have poor English. There are no caps on the numbers of visas available and there are no country quotas. Applicants must be nominated by a state or territory before being invited to apply for the visa, and the applicant should express a genuine intent to live in that state or territory and be economically active in Australia after the visa is converted to permanent residency
The E3 visa is only available to Australian Nationals and has unique requirements. U.S. consulates across Australia maintain different visa processing procedures for visas such as the E-2 visa.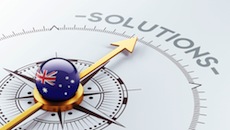 Solutions for Australian Nationals
Davies & Associates has a team of experienced lawyers focused on tailoring solutions to meet the personal and business needs of Australian clients.
Industry Leading Lawyers
Davies & Associates prides itself on the quality, experience and dedication of it's lawyers. Our team of lawyers were degreed at the top-ranked law schools in the U.S. and previously trained at some of the most highly-rated law firms in the U.S.. Every day, around-the-world, our lawyers strive to deliver our clients the very best service and solutions available.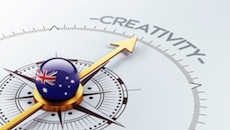 Creativity
Our clients often tell us that Davies & Associates is valued for offering the "most creative solutions available." Our team is frequently called on for a more creative approach where other law firms have been unable to meet the needs of a clients.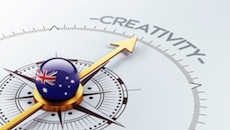 Success
The quality of our lawyers and the creativity of our approach are best reflected in our results. As of September 2015, no case filed by our firm for an Australian National has ever been denied.
Doing Business in the United States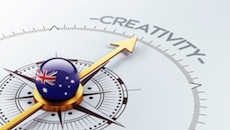 Our Australian clients include businesses of all sizes from myriad industries. We help Australian businesses to set-up or expand operations in the United States, ensuring that the right key employees are available at the right time. Our skilled visa Australia team can help with:
US Consulates in Australia
Visas for Australian residents are processed in a US consulate. The US embassy in Canberra does NOT process visa applications. US consulates in Australia are located at:
Sydney

Covers: Capital Territory and New South Wales.
Address: Level 10, MLC Centre, 19-29 Martin Place, Sydney, NSW 2000
Telephone: 1300 139 399

Melbourne

Covers: Queensland, Tasmania and Northern Territory.
Address:Level 6, 553 St. Kilda Road, Melbourne, VIC 3004
Telephone: 1300 139 399

Perth

Covers: Western Australia.
Address: 4th Floor, 16 St. George's Terrace, Perth, WA 6000
Phone: (08) 6144-5100
Solutions by City:
Select a City for local information
Contact Davies & Associates Offices in Australia
Check all of our locations around the world, here