Temporary Work Visas: H1-B Visas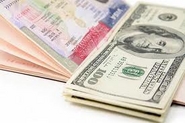 What is an H1-B Visa?
The H-1B is a temporary work visa giving an individual permission to work at a specific employer. The H1-B category is an expedient visa that enables a limited number of foreign-born professionals and speciality workers to temporarily to the United States each year. The number of H1-B visas issued to most categories of workers are limited each year and subject to the "H1-B Cap". Details on the H1-B cap are included on this site.
More Detailed Information on H1-B Visas:
H1-B Visa Overview (Dual Intent, Jobs Covered and Validity of H1-B Visas)
Overview of H1-B Application Process
Latest USCIS Guidance on Employer/Employee Relationship
Specialist H1-B Visa Work Visa Information for Doctors
Useful Links to More Information on H1-B Visas: