Immigration to & Emigration from the United Kingdom
Immigration to the United Kingdom
As a world leading commercial center with a long history of respect for civil liberties and the rule of law, the United Kingdom has been a long-standing destination of choice for high-net-worth individuals. Britain's world-class education sector offers excellent schools and universities, as well as a large pool of talented individuals for businesses. London's status as a major financial and cultural hub draws millions of people from all over the world.
Davies & Associates LLC has in-depth understanding of UK visa requirements, making our firm an excellent source for those seeking to apply for a UK visa. Our comprehensive knowledge of UK visas and immigration has helped countless individuals make the transition successfully.
UK Overseas Representative Visa
It is possible to relocate to the United Kingdom as the sole representative of an overseas company in order to establish a UK office or wholly owned subsidiary of the overseas parent company. The UK Sole Representative Visa is also open to employees of foreign newspaper, news agency or broadcasting organization posted on a long-term assignment to the UK
This UK work visa requires that you establish the first commercial presence of the company inside the UK, by opening a registered branch or subsidiary company in the UK.
Requirements of Company
Must be registered outside of the UK and be actively trading.
Must not already have another representative, branch or subsidiary established inside the UK
Must operate the same type of business activity as the parent company abroad.
Must not intend to cease trading outside of the UK.
Requirements of Employee
Must have been recruited and employed by the parent company, from outside of the UK
Must occupy a senior position in the company.
Must not be a majority shareholder of the overseas business you are representing.
Must show adequate maintenance and accommodation to maintain yourself and any dependants.
Must be proficient in English
Initial validity of 3 years, potential to extend for 2 years. You can apply for settlement after 5 years and citizenship one year after obtaining settled status
Return to Menu
UK Start-Up Visa
Entrepreneurs seeking to set up an innovative company in the United Kingdom can apply for this work permit in the UK. This start-up visa category does not require any funding during the application stage. The key requirements are that the proposed business is innovative, viable and scalable. Applicants must also first be endorsed by an approved endorsing body. The start-up visa does not lead directly to settlement, but is a stepping stone to the Innovator Visa. Any start-ups with more than £50,000 in investment funds may wish to go directly for an Innovator Visa.
Return to Menu
UK Tier One Innovator Visa
Entrepreneurs seeking to establish a business within the UK with a minimum of £50,000 in investment funds qualify for an Innovator Visa. Similar to the start-up visa, applicants must have secured an endorsement from an approved UK endorser. Also similar to the start-up visa, the proposal must be innovative, viable and scalable.
Return to Menu
Emigration from United Kingdom
Experience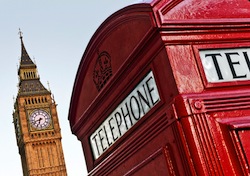 For twenty years our firm has had a special focus and understanding of the United Kingdom. We are recognized as "leading US immigration lawyers who possess unsurpassed expertize and success assisting UK-based individuals and businesses with their US immigration needs."
We understand the cultural differences and the unique issues facing UK Citizens considering living, working or permanently relocating to the United States. We also assist US citizens relocating to the United Kingdom.
Unique Understanding of UK Clients -- Solicitors of the Supreme Court of England & Wales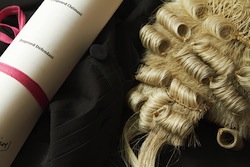 Our UK immigration practice team is composed of the leading US immigration lawyers who are also dual qualified as Solicitors of the Supreme Court of England & Wales. We therefore have a unique understanding of our UK clients and their business.
A Note of Caution
A caution is effectively a warning commonly given by the UK police to first-time offenders and University students. While for most domestic purposes "cautions" do not have to be declared to the UK government they do have to be declared to the US immigration authorities. The US embassy in London has been able to "discover" records of cautions in the past Failure to disclose a caution as part of a US visa application can result in denial of a US visa and, potentially, a ban from future entry to the United States.
Success
While there can never be any guarantees, to-date no visa application we have prepared has been denied.
Who do we Help?
We frequently assist UK Citizens and corporations navigate the maze of US immigrant and non-immigrant visas. Together with other visa options we assist with E-2 visas, E-1 visas, EB-5 visas, L-1 visas, H1-B visas, O visas, green cards and family/marriage based visas.
We Understand: Our Unique Perspective
Born in the United Kingdom, Mark I Davies attended law school in the UK and worked in one of the world's five largest firms in London before emigrating to the United States where he has practiced US immigration law for fifteen years.
The Best US Immigration Solutions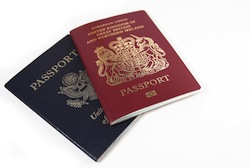 Our firm is structured to provide our clients with the very best immigration solutions available. Our focus is not to push clients into a specific visa but to develop immigration solutions that help you achieve your personal goals.
Local Experience, International Expertize
Our firm has direct "on the ground" expertize both in the United Kingdom and the United States. We are familiar with the unique procedures in place at the US embassy in London. Call us in London at: +44-(0)207-993-4948
Contact Davies & Associates Offices in United Kingdom
Check all of our locations around the world, here