US BUSINESS INVESTMENT VISA PROGRAM FOR INVESTORS, ENTREPRENEURS & BUSINESS OWNERS - INVESTOR VISA FOR USA
From its beginnings, our firm has focused on helping entrepreneurs, business owners and investors to attain their immigration goals.
We help clients from all over the world come to the United States and establish new businesses, acquire existing businesses and make investments in a manner that enables our clients to obtain an applicable visa. With our help, you can attain citizenship by investment and find your success here.
Visas for Investors & Entrepreneurs: The Key Players
Which Visa Meets Your Business and Personal Needs?
Every case and every client's business is different. The choice of which visa is most appropriate has to be a decision made after an enormous amount of interaction and consultation with each client. This choice varies by type of business, industry and the personal circumstances and long-term goals of each client. Sometimes the choice between certain visa types is not finalized until we have completed the asset tracing and business plan preparation in a case
100% Approval Rate for EB-5, L-1 E-2 and E-1 Visas to Date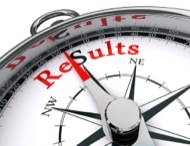 While there can never be guarantees in immigration cases, in our fifteen years of experience we have never had an EB-5, L-1, E-2 or E-1 visa application denied. We believe the reason for this is that rather than use "stock" solutions we truly work with individuals to sculpt a unique solution to their investment immigration needs.
Use of a B1 Visas in Business Immigration Strategy
A B1 visa can be a very flexible way for an investor or business owner to conduct due diligence on starting their business in the United States. While it is unlawful for the holder of a B1 visa to manage or operate their business while in B1 visa status, they can conduct business meetings, investigate setting-up a business and meet with potential employees, vendors and clients.
Clients in B-1 status whose plans change and who wish to remain in the United States after entering the country on a B-1 visa can apply for change of status to E-2 (Treaty Investor Visa), E-1 (Treaty Trader Visa), L-1 or EB-5 Status. There are however complex issues associated with intent and visa misuse to navigate and we recommend that anyone contemplating this strategy consult with an experienced immigration lawyer.

Business Plans Critical – Our Advantage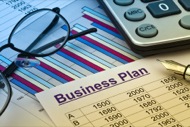 Whether you are establishing or expanding a business or looking for a visa for investors in USA, a solid business plan is likely to be the most critical part of your application. While most law firms outsource this service our firm believes the business plan far too critical to outsource to a vendor. All of our supervising lawyers have MBA degrees and major consulting firm experience in addition to over a decade of successful legal practice. Our lawyers work with a team of business analysts to produce what we believe to be the very best immigration business plans in the United States that, to date, have resulted in the approval of every case our team has filed.
Our Difference -- We Understand Your Business Needs

We believe that it is critical that a business immigration lawyer has an appreciation for the business needs of our clients. Accordingly, in addition to over a decade of legal experience, all our business-investment-visa lawyers have MBA degrees from the Wharton School of Business and meaningful experience on the business side.
Permanent Residency (Green Cards)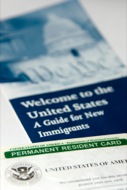 EB-5 Application Process
Moving from an L-1 or E visa to a Green Card
Moving from an L-1 or E visa to a Green Card
It is a myth that E visa holders cannot transition to green cards. While a transition from an E visa to an investment green card is usually made through the EB-5 program we have accomplished this through other routes. E visas need to be set-up and managed in a very careful and in a very precise way in order to position a client to later move to the EB5 program. Too often we are approached by clients who did not receive appropriate advice on this topic and are consequently unable to transition to the EB5 program.
Transitioning from an L-1 visa to investment green card in the USA is considerably easier and can be accomplished through a work-based petition in addition to use of the EB-5 program.