US BUSINESS AND IMMIGRATION PRACTICE GROUP FOR FASHION & CLOTHING INDUSTRY

Our Fashion & Clothing Practice Team is specifically designed to meet the needs of Fashion professionals and businesses throughout the world. We successfully represent enterprises of all sizes — from boutique designers to larger enterprises engaged in the production and trade of clothing, accessories, and more.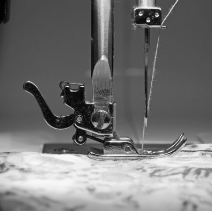 Our Fashion & Clothing (F&C) Industry Team has an in-depth industry experience, and strives to learn the intricacies of your operations. At D&A we understand that fashion professionals and enterprises engage in multi- layered operations: From dealing with industry creatives, PR agencies, global suppliers, retailers and participating in key events. We understand the demanding pace of the fashion world, the significance of timing and trends, and the standard practice of vendor invoicing. At D&A we offer you our global network of professionals, headquartered in the heart of Manhattan and are committed equally to learning about your operations as well as supporting your overseas expansion initiatives.