US Visa Solutions for Indonesians
Davies & Associates LLC has unique expertise in representing the interests of Indonesian nationals in the US immigration process.
Indonesian Fluent Immigration Lawyers
We offer experienced US immigration lawyers who are natives of Indonesia and who are not only fluent in Indonesian but fully understand Indonesian culture, background and customs.
Only US Immigration Firm With a Physical Presence in Indonesia

Through our relationship with Rudyantho & Partners we are the only US immigration firm to maintain a presence in Indonesia. Through this association our firm maintains our understanding of the Indonesian market and our ability to respond to our Indonesian clients "on the ground" and in "real time".
Solutions for Indonesian Clients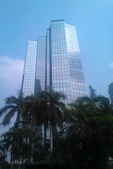 We craft world class US Immigration solutions for Individuals, Investors and Businesses from Indonesia. We represent our clients with the full range of Immigration needs. We can also assist clients with setting-up and expanding their business presence in the United States.
Contact Davies & Associates Offices in Indonesia
Check all of our locations around the world.