TN Visas for Mexican and Canadian NAFTA Professionals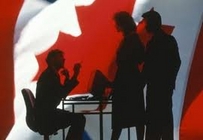 How Can We Help?
Our firm is experienced in assisting employers and employees who are citizens of Mexico and Canada navigate the various visa options available to them. Our lawyers can explain the difference between various visa option available to Canadian and Mexican Citizens. These options can sometimes be confusing and include options under the North American Free Trade Agreement ("NAFTA").
While past success can in no way guarantee of future outcomes our TN Visa Lawyers have enjoyed a 100% success rate with the applications we have filed to date.
Surprising Number of TN Visa Denials
Given a surprisingly high number of denials we suggest that visa applicants either work with an experienced TN Visa Lawyer to prepare their application or allow our firm to review their package prior to submission.
More Information on TN Status/Visas:
Information on Dependents of TN Visa Holders
Contact Davies & Associates Offices in United States
Check all of our locations around the world, here