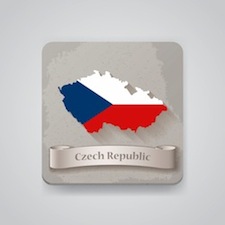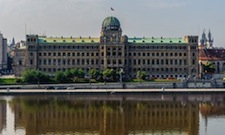 Czech Republic – Business Immigration to the United States
See also Immigration for Czech Families by clicking here.
U.S. Business and Investment Opportunities for Czech Business Owners and Entrepreneurs
Obtaining an entrepreneurial visa is a great way for Czech national to live and work in the United States. Whether you are from Prague, Bohemia, Plzeň, Karlovy Vary, Moravian, Silesian, Zlín, Vysočina or any other region of the Czech Republic, there are business related immigrant visas available for you, even if you do not yet have a business. We assist our clients in expanding their existing businesses and establishing new businesses in the United States.
What if I am already running a business in the Czech Republic? Are there work visa options available for me?
Owners and managers of companies that have been in business in the Czech Republic for more than one year may be eligible for an L-1 non-immigrant visa. This can be done by starting a new affiliate or subsidiary office in the United States. There are then avenues to pursue permanent residency in the United States
What is a treaty investor visa? Are Czech citizens eligible for them?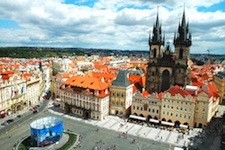 Yes, Czech citizens are eligible for treaty investor visas, which are known as E-2 visas. These visas require a modest investment into a business in the United States. Also, unlike the L visa described above, there is no requirement for a Czech national to operate a parent or affiliate company outside the United States.
E-2 application packets are submitted to the Consular Section of the U.S. Consulate in Prague at least two weeks prior to the applicant's scheduled interview. By working with Davies & Associates, we can ensure that your visa application complies with the E-visa program generally and the unique application requirements of the Prague Consular office.
For more information on E-2 visas, click here.
Is there a way for Czech investors to directly apply for Permanent Residency in the United States?
Yes, Czech citizens who wish to invest a minimum of $900,000.00 can are potentially eligible for an immigrant visa program known as EB-5 visa. This is a popular immigration program, and Davies & Associates has experience assisting investors from all over the world take advantage of it.
Many investors seeking approval of an EB-5 visas encounter difficulties demonstrating that the funds used to invest were generated by a source that can be documented. Our team of lawyers has successfully assisted many clients address this issue.
Also, Davies & Associates has experience with EB-5 Regional Centers, which put together deals enabling investors to participate in pooled investment projects that will qualify them for EB-5 visas. We assist our clients in gaining the necessary knowledge to carefully select the Regional Center and project that is right for them.
More information on the EB-5 visa process can be obtained by clicking here.
If I am married and/or have children, can my family join me in the United States?
Different visas have different rules for allowing families join the visa applicant in the United States. They also differ in whether the family members are permitted to work. All of the visas discussed above allow the visa applicant's spouse to work in the United States.
Summary of Key Visas Available to Czech Small Business Owners, Investors and Entrepreneurs
L-1 Visas

H-1B Visas

E-Visas

EB-5 Visas

Visa available to Czech nationals

✔

✔

✔

✔

Ability of dependent Spouse to work in US

✔

✖

✔

✔

Can the visa be renewed into perpetuity assuming I re-qualify?

✖

✖

✔

✔

Minimum investment Required
Sufficient to operate valid foreign business and US office or business entity
N/A
Sufficient to fund business enterprise, generally around USD 100,000.00
Either USD 900,000.00 or USD 1,800,000.00
Immigrant visa status

✖

Can lead to green card after one year

✖

✖

Transition to green card status through EB-5 program possible

✔




EB-5 visa initially issued for a conditional two year period.
There are a variety of reasons that a Czech citizen would want to hire Davies & Associates to represent them with their U.S. immigration matters:
Experience. Davies & Associates has broad experience assisting clients from all corners of the globe to achieve success. With this diverse knowledge base, our teams of lawyers well positioned to leverage the unique cultural and historical features into innovative results


Global reach. Davies and Associates has offices in many regions of the world, and our lawyers have worked with innumerable U.S. Consulates with their unique rules and requirements.

While some application are submitted in the United States, many applications are sent directly to the U.S. Consulate in Prague. Davies & Associates can help you navigate this process.


Customer Focus.

By putting our clients first and listening closely to their needs and goals, Davies & Associates has excelled at tailoring the immigration process to meet your individual objectives. Through this process, we have a proud record of achieving first-rate results.
Where to Obtain your U.S. Visa
Before any visa is issued, all Czech visa applicants must appear in person at the U.S. Consular Section in Prague and meet with a consular officer. The address for the U.S. Embassy in Prague is:
Address
Trziště 15 (Schoenborn palác), Prague 1 — Malá Strana, ČESKÁ REPUBLIKA
Phone
Office:
+420 228 883 000
Attorneys from Davies & Associates will help you prepare for this interview.

E2 Visa Solutions by Country of Nationality or Residency
Select your country for more information
Looking to acquire an E2 Visa?
We are known for our creative solutions that obtain "impossible" visas, we solve the most complex immigration problems for businesses, investors, individuals, and families.
E2 Visa Immigration lawyer near me
Several lawyers told me I would not be able to get a TN visa. Two weeks after contacting Davies & Associates I was working in New York, visa in hand.
Individual seeking 'Impossible' TN Visa
D&A was very detail-oriented and was very thorough in what they did" L1 Visa Client. There was a lot of work on my case and worked on it 24/7 and was very patient answering all my questions.
E2 Visa Client
My case felt complex but D&A managed the whole process carefully and helped me move seamlessly from one stage to the next.
E2 + CBI Client
D&A was my guiding light through the entire EB5 Process.
EB5 Visa Client
I would definitely be a big advocate for the rest of my life for anyone wanting to explore the Grenada Citizenship by Investment Programme leading to the E2 Visa. The most important thing is a good team behind you.. with Davies & Associates you're in safe hands… you need someone who can give you all the support at the ground level and, again, you are well take care of by D&A. The people are really warm, very helpful and quite openminded when it comes to business… Not to mention as a passport it's great from a travel perspective…It's just 4/5 hours from New York.
Grenada CBI + E2 Visa Client
The entire process of getting an EB5 visa is handled in a professional way by Mark Davies and his team. EB5 is a wonderful option for anyone considering moving to the United States if you have the means. I was hoping to use the H1B route for my children, but it became unreliable and so I looked to the EB5 Visa instead. It is great for anyone who has the resources. Mark gives you the first meetings himself which gives you great comfort. Both Mark and Sanjay are abundantly available and I even had the pleasure of hosting them at my house.
Parent of 2 EB5 Visa Holders
I'm in a process of extending my L1 visa. I submitted a few questions regarding my case and he contacted me back almost immediately both by e-mail and telephone. Unlike other attorneys I met before, he gave me the impression of knowing from the top of his head what kind of visa I have, and what actions had to be taken to extend it. He is very thorough and clear regarding the process and what to expect in terms of timelines and issues that may arise. He is constantly in contact, so you definitely know he's working on your case.
L1B Visa Holder
Mark Davies is a joy to work with. His extensive knowledge, speedy response and attentive service took away all my fears of dealing with immigration and visa applications. He is very generous with his time in explaining every step along the way and I have already and will in the future recommend him to anybody who is looking for an immigration lawyer.
E2 Visa for Small Professional Business With International Offices
Davies & Associates assisted us with an immigration emergency involving my brother's fiancée who was outside the United States. They assisted us in an highly professional manner, working with the relevant US embassy, US immigration and the governments of two other countries. As a result of their efforts the individual involved is now working in the United States. While their knowledge of the law is exemplary what really distinguishes this firm and attorney Davies from any other firm we have worked with is their dedication to customer service and their unrivaled level of professionalism.
Complex Fiancée Visa Need Involving Multiple International Jurisdictions
Several lawyers told me I would not be able to get a TN visa. Two weeks after contacting Davies & Associates I was working in New York, visa in hand. I have recommended this firm to several friends and colleagues, they do an excellent job every time.
Individual Seeking 'Impossible' TN Visa
I was qualified as a physician in a foreign country. Being on a J1 visa I was facing having to leave the United States and return to my home country. Davies & Associates secured one of only 30 J1 visa waivers available in my State, allowing me to work for a US hospital and remain in the United States.
Doctor Seeking J1 Visa Waiver
I am very satisfied with the services Mark Davies has provided me. He has a very extensive knowledge in immigration laws and has a thorough approach to any case.
U Visa Applicant, A Victim of Crime
Looking to relocate or having trouble with a visa applicaton?
We are known for our creative solutions that obtain "impossible" visas, we solve the most complex immigration problems for business, investors, individuals and families.
Request Free Consultation