Logistics & Warehousing Practice
Our Team are specifically designed to meet the needs of Logistics & Warehousing, one of the most crucial component in supply chain management, we address the requirements and responsibilities that comes with finding the central location for receiving/storing products, Value-Adding Operations, Economic Benefits, and Service Benefits.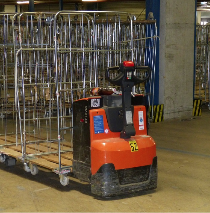 Our Logistics & Warehousing team has in-depth industry experience, and strives to learn the intricacies of your operations. One of the most crucial responsibilities of a business is to manage efficiently, and one of the main areas that should never be overlooked is the supply chain. It is important to effectively observe the flow of products, in order to deliver faster and eliminate waste. Our Logistics & Warehousing Team are aware of the various positions your establishment will require to operate efficiently, such positions as skilled drivers, warehouse managers, distribution specialists and operation specialists. At Davies & Associates we are committed equally to learning about your operations as well as supporting your overseas expansion initiatives.