Emerging Business And Startup Lawyer

Our Startup & Emerging Business Practice Team is specifically designed to meet the needs of entrepreneurs, investors, engineers, and business professionals throughout the world. As experienced startup lawyers, we successfully represent businesses across all industry sectors: from real estate developers to new tech companies.
How Davies & Associates Helps Startups and Emerging Businesses
Organizing your company efficiently and using a business entity framework that works best based on your circumstances can help you avoid costly issues later. For some businesses, a C-Corporation would make the most sense; for others, an S-Corporation, Limited Liability Company (LLC), Limited Liability Partnership (LLP), or other option would best serve the organization and its stakeholders.
Your startup company lawyer can help you evaluate available options so you can make more informed decisions. Davies & Associates can help you establish your business entity and provide other corporate services in the U.S. — and around the world.
In addition to helping you weigh the pros and cons of different entity types and establishing your new company, a Davies & Associates lawyer for your business startup can help you negotiate and draft business operating agreements, by-laws, shareholder agreements, third-party contracts with vendors and suppliers, and employment agreements. We can also help you negotiate commercial leases for office, retail or warehouse space.
Why Your Company Needs a Startup Law Firm
Simply put, working with knowledgeable startup business lawyers can help you avoid unintended tax complications and overcome legal hurdles which might otherwise jeopardize your organization's success. No business is immune to potential litigation or claims. Engaging an experienced attorney for your business startup can help you mitigate your risk of loss related to employment matters, intellectual property issues, contractual disputes and more.
As you evaluate your options for hiring an attorney to help with your startup business, consider the following questions:
Has the attorney or law firm worked with entrepreneurs or business owners in similar circumstances before?
Is the firm able to advise on global business considerations and tax matters?
Does the law firm have a global presence?
Are the firm's attorneys and professional staff recognized as industry leaders?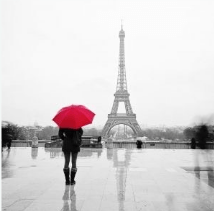 Our Startup & Emerging Business (SEB) Practice Team has in-depth experience, and strives to learn the intricacies of your operations. At D&A we understand that early-stage businesses are driven by an entrepreneurial spirit to succeed. We also understand that first-movers can encounter major challenges along the way, and that the demanding pace of getting ahead depends equally on the resources and relationships developed, as it does the originally of ideas and plans for execution. At D&A we offer you our global network of professionals, headquartered in the heart of Manhattan and are committed equally to learning about your operations as well as supporting your overseas expansion initiatives.