U.S. And Italy Visa Assistance
Moving from Italy
Solutions for Italian Clients
Clients of all sizes from across Italy rely on Davies & Associates for high profile advice. We pride ourselves on providing the highest quality and most creative U.S. immigration solutions available in the Italian market.
Success for Italian Clients
As of November, 2014 no application for a U.S. immigration benefit of any kind filed by our firm on behalf of an Italian National has ever been denied.
Secure Hands
With Headquarters in New York, and strategic offices in Miami, Chicago, Los Angeles, Florence, Milan and Rome , our Italy Practice Team is well-positioned to meet your international needs.
Assisting Italian Businesses and Entrepreneurs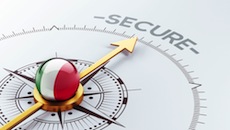 Davies & Associates helps businesses of all sizes, entrepreneurs and investors from across Italy open, acquire and expand businesses in the United States. We assist our clients with all parts of the U.S. business opening and expansion process and have an outstanding track record of success.
Our work commonly involves the following visas: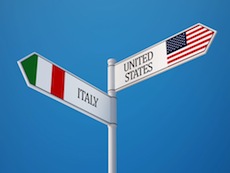 Relocating Employees to the United States
Our firm frequently helps Italian businesses re-locate key and other employees to the United States. In this context our work frequently involves the use of:
O-1 Visas for Specialist Workers

L1-B Visas for Italian Specialist Workers

H-1B Visas
B-1 Business Visitors' Visas
Services for Couples & Families
Davies & Associates has a specialist team of family immigration lawyers who assist clients with marriage and family-based applications for U.S. immigration benefits.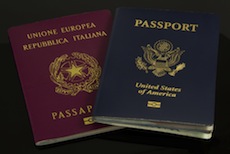 Applying for a U.S. Passport
Italian Citizens can become eligible to apply for U.S. Nationality in a number of circumstances. It is worth remembering that the United States currently allows its citizens to hold dual Italian/U.S. nationality.
Our U.S. office frequently provides clients with advice on obtaining U.S. Nationality.
Specialist Tax Counsel
Every year Italian citizens pay hundreds of thousands of dollars in unnecessary taxes in the United States and Italy. With proper tax planning from our specialist tax counsel these unnecessary tax payments can be avoided.
Italian Medical Visa & Licensure
Davies & Associates has a team that specializes in advising Italian medical professionals on the complex process of applying for licensure and a visa in the United States.
Our Italian Medial Licensure team is assisted by Stefania Ascuitti who is an Italian cardiac surgeon and Chief Medical Consultant to our legal team. Learn more about visas for medical professionals by clicking here .
Applying for Italian Nationality:
The only Route to an E Visa?
Nationals of non-E treaty countries, such as Brazil, are unable to obtain E visas. For applicants from these countries the ability to obtain Italian Nationality can sometimes be the only route to an E-2 visa. A surprisingly large number of Brazilian Nationals do qualify for Italian Nationality.
Through our relationship with Cavalier & Cavalier in Rome our firm can also assist eligible U.S., Brazilian and other Nationals obtain Italian Nationality.