US Investor Visa Services for Qatar Residents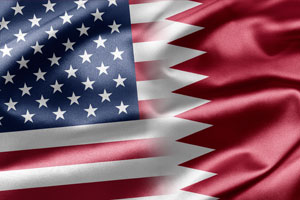 In the Middle East Davies & Associates is proud to offer clients U.S. investor and business visa services through presences in Doha and across the region. We are known as a market leader not only for our presence in Doha and the Middle East but more importantly for the successes we obtain for our clients. Several of our clients are referred to D&A by other law firms who seek our expertise assisting clients who are resident in Qatar.
As most immigration applications must be filed and monitored in the United States our Middle East team work with the lawyers in our US locations to deliver global service to our clients. Our corporate and tax teams also assist client with establishing and expanding their US presence.
Indians Resident in Qatar

Egyptians Resident in Qatar

Qatari Resident in Qatar

Iranians Resident in Qatar

Pakistanis Resident in Qatar
Who do we Assist in Doha?
Our firm has long enjoyed a dominant presence in Qatar as one of the leading US law firms serving the market. Our Qatar and Middle East team have successfully assisted business owners and investors who are nationals of:
How does D&A Assist Clients Resident in Qatar?
Obtaining a Non-Immigrant Visa Through forming or Expanding a US Business

A non-immigrant entrepreneur or business visa entitles the holder to own and operate a business in the United States. Visas commonly used by Qatari residents in this context include E2, E1 and L1 visas.

A successful Eb5 applicant receives an immigrant visa and permanent residency in the United States. As a US permanent resident, a successful EB5 applicant can engage in any lawful activity they choose in the United States.

Obtaining an Immigrant to the United States and other Locations

Our Qatar team are assisted by our team globally in obtaining the right of permanent residency in the United States, the United Kingdom and other countries. We also assist clients obtain third country passports in Caribbean, European and variety of jurisdictions.

US Permanent Residency by Investment (EB5) for Qatari Nationals

Unusually our firm have represented Qatari Nationals in their pursuit of "Direct" EB5 investment visas. The EB5 visa grants a successful applicant the right of Permanent Residency in the United States.

Given our experience in Qatar we are used to successfully working with professionals and banks in Doha to resolve documentation issues essential to the successful processing of a US visa.

Case Study

In California our US legal team assisted a client with the establishment of a business structured so that investors would qualify for EB5 investment.

Our Qatar-resident client had a daughter in the Los Angeles are who was a student facing the end of her permitted stay in the US. Our Los Angeles team assisted the daughter of a Qatari client to make a qualifying investment in the project.

In Doha our team worked directly with the investor's family and the family's bank in Doha to document the investor's source of funds. When the US government asked questions about Qatari law and investment regulations our Doha team were able to rapidly respond to the question and our client's Green Card Petition was immediately approved.

US Residency through the E-2 Program

The E-2 visa program allows investors from certain countries to open or acquire a business in the United States. While there is no minimum investment required under US law our experience is that US authorities typically look for an investment of USD 100,000.00 or more.

Click here for more details on the E-2 Investor Visa program.

Egyptian Nationals - E2 and EB5 Investor Visas

As the only US immigration law firm with a presence in Cairo and across the Middle East our firm is known for our experience and success in representing Egyptian citizens resident both in Qatar and across the Middle East Region.

While Egyptian Nationals are eligible for E-2 visas special restrictions apply on visa validity periods. D&A frequently work with Egyptian Nationals to successfully deploy an E2 visa strategy that enables you to achieve your US immigration goals.

While no restrictions exist under US law on Egyptian Nationals as it pertains to the EB5 program our Egyptian legal team commonly assist clients devise strategies to lawfully remit funds out of Egypt. D&A represents Egyptians in pursuit of both Regional Center and "Direct" EB5 investments.

While our team in Doha directly work with our Qatar resident clients and engage our lawyers in Cairo who frequently advise Qatar resident clients on how to lawfully remit funds out of Egypt, our team in the US can assist with US business formation and documentation.

Los Angeles Hotel for Egyptian Investor

In a recent example our Cairo team assisted an Egyptian client with a plan to remit funds out of Egypt to facilitate an investment in a hotel in Los Angeles, our local team in Los Angeles were able to directly assist the client in California.

Indian Nationals Resident in Qatar and the GCC

D&A is frequently featured in the Economic Times, the Times of India and other Indian media as a leading firm advising Indian Nationals on US investment visas and the US immigration process.

We frequently counsel Indian Nationals with businesses in the Middle East who wish to expand into the United States or relocate to the United States.

Pakistani Clients Resident in Qatar

Pakistani clients
Where is the United States Consulate in the Qatar?
Address: 22nd February Street, Al Luqta Street, P.O. Box 2399, Doha, Qatar
Phone: +974-2296-6000
Fax: +974-4488-4298
Contact Davies & Associates Offices in United Arab Emirates
Check all of our locations around the world.