Visas for Fiancées, Married Couples and Families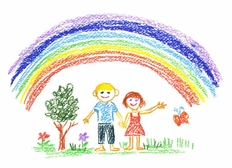 Overview:
For fifteen years our difference has started and ended with our clients. We focus on the compelling need to keep families together and are retained by families from all-over-the world. While past performance is not a guarantee of future success we are proud of our 100% success rate with family-based visas, to-date we have never had a visa application we have prepared denied.
We assist many families with a path that leads from a visa to a green card and, for those who want it and qualify, to a US passport.
Relatives Who May Qualify for a Green Card Include:
A spouse or unmarried children of a U.S. Citizen or
Permanent Resident
Children (married or single) of the U.S Citizen (over the age of
twenty-one)
Parents of the U.S citizen (over the age of twenty-one)
Siblings of a U.S. Citizen
Orphan child/Adoptee (under sixteen)
Children of U.S. serviceman from the Vietnam or Korean Wars
Click Below to Learn More About the Following:
Marrying Outside the US
601 Hardship Waivers
J Waivers
Removal of Conditions on Permanent Residency (Conditional Green Card)
Interview Preparation & Example Interview Questions
Appeals
Naturalization
Documenting your Relationship: