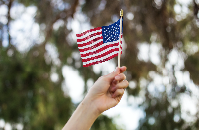 Our success
6
RFEs
1759
L Visas
0
Denials
*after appeal
Changing employers with the L-1 Visa
It is possible to change the employer stated on your US L1 Visa in certain cases and transfer to another company as long as you meet the legal requirements and meet criteria specifically defined.
Suppose you're planning to transfer to a company related to your L1 employer and have qualifying relations with the foreign company. In that case, you can easily change your employer on your L1 Visa
Take note, however, that you can't change and transfer to another company under the same L1 Visa. You have to file for an L1 petition for your new employment. Your employer must obtain USCIS approval by filing an L1 petition on Form I-129 with the "L" supplement. After approval, you can start working.
Changing jobs with the L1 Visa
If you initially worked as a specialized knowledge employee with an L-1B Visa, you can be promoted to an executive or managerial position in the same company or same employer. Similarly, executive or managerial employees can change jobs to specialized knowledge employees.
If your job duties have changed, this may be considered a new position that requires approval from the USCIS. Your employer must notify the USCIS of any significant changes to your employment. They must file an amended L1 petition at the time such change occurs.
If there's a job change from a specialized knowledge employee to an executive or managerial employee, the amended L-1 petition must filed 6 months before the employee's 5th work anniversary.
Employer and Employee Qualifications
To obtain a new L-1 Visa, both you and your employer must comply with some general qualifications:
Qualifications of the Employer
An foreign company that the prospective employee worked for one year in the previous three years must have qualifying relations with the petitioning employer through a parent, branch, subsidiary, or affiliate relationship. Additionally, the employer must not only have an office but also be actively conducting business in the United States. Additionally, the employer must be able to run its operations without the potential employee.
Qualifications of the Employee
A prospective employee, on the other hand, must have been working for the qualifying organization abroad for 1 year in the last 3 years preceding the filing of the L-1 petition. Moreover, they must be employed by the petitioning employer for an executive or managerial position, or as a specialized knowledge employee.
Transferring an L-1 Visa to a different job within the same company
Whether you're being promoted from a specialized knowledge employee to a managerial or executive position or vice versa, the USCIS must be notified of any significant changes in your employment by way of an amended L-1 petition
It's worth taking note that this change may be more beneficial for specialized knowledge workers, who are holding an L-1B Visa, as their maximum permissible stay in the U.S. will be increased from 5 years to 7 years. You may avail of the 7-year stay only after you've been employed for the more senior position for at least 6 months.
Moreover, an application to obtain permanent residency in the U.S., also known as a green card, is relatively straightforward from the L-1A status as either a multinational manager or executive under the EB-1C employment-based immigration route.
Options for L-1 Visa holders looking to change employers
The options for L-1 Visa holders looking to switch jobs or employers are limited. This is because the L-1 Visa is tied to your current employer, that's why you can't accept any employment outside of your sponsoring employer's organization without a new L-1 petition.
Suppose the company you're planning to transfer to is related to your current L-1 employer and has a qualifying relationship with the foreign company you originally worked for. In that case, you can probably change employer for your L-1 Visa subject to the approval of the USCIS. However, if you're transferring to a different company that's unrelated then you would be unable to change employers unless you can establish from your employment history that you meet the 1-year foreign employment requirement and that there's a qualifying relationship.
Can you transfer an L-1 Visa to a different job and different employer?
To move to a different job with a different employer, you would need to satisfy all the relevant requirements for a new L-1 Visa, by theory. As in any L-1 petition, these requirements are:
a qualifying relationship with a foreign parent company, subsidiary, or affiliate; and

currently or will be doing business in the U.S. and at least one other country, either directly or through a qualifying organization, for the duration of the prospective employee's stay in the U.S. as an L-1 non-immigrant.
However, even if these requirements are met, you can't transfer to a new employer on the same L-1 Visa. You must have a new L-1 petition approved for your new employment.
Effects of a terminated L-1 Visa
Once your employment is voluntarily or involuntarily terminated, there might be options available for you to remain legally in the U.S. These could include submitting a request for a change of non-immigrant status or adjustment of status, requesting a document outlining "compelling circumstances" for employment authorization, or being the recipient of a legitimate petition to change jobs.
If one of these options occurs within 60 days, your authorised period of stay can exceed 60 days, even if you lose your L-1 status. If none of the options occur within the grace period, then you may need to leave the U.S. within 60 days or when your authorised period of stay ends, whichever is shorter.
Here at Davies & Associates, our experienced immigration attorney can help you determine which options to take once your L-1 Visa has expired.
Changing from L-1 to an H-1B Visa
An H1B Visa is a nonimmigrant visa needed when a US-based company hires a foreign worker to work in the U.S. for specialty occupations. It's not limited to multinational companies, and anyone with a bachelor's degree and a job offer from a U.S.-based company for a specialty position can apply. The terms "specialized knowledge" for the L-1B and "speciality position" for the H-1B are not synonymous. Specialized knowledge refers to knowledge that's specific to the multinational company, while a specialty position requires a at least a bachelor's degree to perform.
A change of status from an L-1B Visa to an H-1B Visa will involve finding employment with an H-1B sponsor. There are a few points you need to consider when changing visas such as:
A change of status from an L-1 Visa to an H-1B Visa will begin with a new petition from the H-1B employer. This application will be subject to the H-1B and not be cap-exempt. For the H-1B visa, there is a quota of 65,000 visa within a fiscal year and an additional quota of 20,000 for master's degree holders. H-1B candidates are selected through a lottery system as a result of which there is no certainty.

An LCA certification must be filed with the Department of Labor by the H-1B employer.

Once the application is selected in the H-1B draw, the employer will then proceed to submit all the relevant documents to file the H-1B petition.
Process of changing an L-1 Visa to an H-1B Visa
If you already have a legitimate H-1B employer to help with your change of status, the rest of the process is for initiating a new application for an H-1B Visa. Once your petition is approved, the change in status might occur automatically without the need for you to appear at an interview.
The H-1B sponsoring employer will file a change fo status (from L-1 to H-1B) application on your behalf and the brief steps in this process are:
Step 1: Applying with the Department of Labor
Now, the sponsoring employer submits a Labour Condition Application Department of Labour approval. The application must include the following four points of attestation:
A guarantee of the salary meeting the prevailing wage standards for the job offered.

A guarantee of work security for current employees working at the company as such the job should not adversely affect their position or responsibilities.

The existing employees in the company were notified of the employer's intent to hire foreign talent.

There are no lockouts or strikes taking place.
Step 3: Labor Condition Application certification
The Department of Labour will give the sponsoring employer a certified copy of the approved Labour Condition Application after all the points of attestation in the prior phase have been accepted.
Step 4: Submission of relevant documents
After receiving the certified copy of the approved LCA, the sponsoring employer now proceeds to submit all the necessary documents such as the completed Form I-129, agreements, and employment and experience certifications among others. The H-1B petition is filed with the USCIS
Step 5: Payment of fees
The sponsoring employer is responsible for making sure that all applicable fiing fees are paid. These fees are borne by the employer; however, there may be other, optional expenses, such as premium processing (expedite fee), which the recipient may elect to pay.
You can also visit our article about L-1 Visa costs. Do not hesitate to inquire about our trusted L1 visa lawyers.
L-1 Visa Solutions by Country of Nationality or Residency
Select your country for more information
Why make Davies & Associates Your L1 Visa Lawyers
The L-1 Visa can be highly complex, and while it can be proven easier than other visa categories, the USCIS has become stricter and more critical of L-1 visa petitions due to widespread abuse. To give you leverage in your L-1 Visa petition, it's highly crucial that you consult with the best immigration attorneys for the job now.

Here at Davies & Associates, we will assist you from the start until the end of your petition to make it efficient and to minimize the costs spent.

We have helped hundreds of clients in obtaining their L-1 Visa with a 100% success rate. We have assisted with both existing-office and new-office L-1 Visa applications no matter the size of the company.

Our corporate lawyers and immigration lawyers work closely to ensure that your business meets all the qualifications and requirements.

We also go beyond and can assist you with your L-1 Visa renewals, or when you want to switch to a Green Card to gain lawful permanent resident status.
Contact Davies & Associates Offices in United States
Check all of our locations around the world.
Looking to acquire an L1 Visa?
We are known for our creative solutions that obtain "impossible" visas, we solve the most complex immigration problems for businesses, investors, individuals, and families.
L1 Visa Immigration lawyer near me
Several lawyers told me I would not be able to get a TN visa. Two weeks after contacting Davies & Associates I was working in New York, visa in hand.
Individual seeking 'Impossible' TN Visa
D&A was very detail-oriented and was very thorough in what they did" L1 Visa Client. There was a lot of work on my case and worked on it 24/7 and was very patient answering all my questions.
E2 Visa Client
My case felt complex but D&A managed the whole process carefully and helped me move seamlessly from one stage to the next.
E2 + CBI Client
D&A was my guiding light through the entire EB5 Process.
EB5 Visa Client
I would definitely be a big advocate for the rest of my life for anyone wanting to explore the Grenada Citizenship by Investment Programme leading to the E2 Visa. The most important thing is a good team behind you.. with Davies & Associates you're in safe hands… you need someone who can give you all the support at the ground level and, again, you are well take care of by D&A. The people are really warm, very helpful and quite openminded when it comes to business… Not to mention as a passport it's great from a travel perspective…It's just 4/5 hours from New York.
Grenada CBI + E2 Visa Client
The entire process of getting an EB5 visa is handled in a professional way by Mark Davies and his team. EB5 is a wonderful option for anyone considering moving to the United States if you have the means. I was hoping to use the H1B route for my children, but it became unreliable and so I looked to the EB5 Visa instead. It is great for anyone who has the resources. Mark gives you the first meetings himself which gives you great comfort. Both Mark and Sanjay are abundantly available and I even had the pleasure of hosting them at my house.
Parent of 2 EB5 Visa Holders
I'm in a process of extending my L1 visa. I submitted a few questions regarding my case and he contacted me back almost immediately both by e-mail and telephone. Unlike other attorneys I met before, he gave me the impression of knowing from the top of his head what kind of visa I have, and what actions had to be taken to extend it. He is very thorough and clear regarding the process and what to expect in terms of timelines and issues that may arise. He is constantly in contact, so you definitely know he's working on your case.
L1B Visa Holder
Mark Davies is a joy to work with. His extensive knowledge, speedy response and attentive service took away all my fears of dealing with immigration and visa applications. He is very generous with his time in explaining every step along the way and I have already and will in the future recommend him to anybody who is looking for an immigration lawyer.
E2 Visa for Small Professional Business With International Offices
Davies & Associates assisted us with an immigration emergency involving my brother's fiancée who was outside the United States. They assisted us in an highly professional manner, working with the relevant US embassy, US immigration and the governments of two other countries. As a result of their efforts the individual involved is now working in the United States. While their knowledge of the law is exemplary what really distinguishes this firm and attorney Davies from any other firm we have worked with is their dedication to customer service and their unrivaled level of professionalism.
Complex Fiancée Visa Need Involving Multiple International Jurisdictions
Several lawyers told me I would not be able to get a TN visa. Two weeks after contacting Davies & Associates I was working in New York, visa in hand. I have recommended this firm to several friends and colleagues, they do an excellent job every time.
Individual Seeking 'Impossible' TN Visa
I was qualified as a physician in a foreign country. Being on a J1 visa I was facing having to leave the United States and return to my home country. Davies & Associates secured one of only 30 J1 visa waivers available in my State, allowing me to work for a US hospital and remain in the United States.
Doctor Seeking J1 Visa Waiver
I am very satisfied with the services Mark Davies has provided me. He has a very extensive knowledge in immigration laws and has a thorough approach to any case.
U Visa Applicant, A Victim of Crime
Looking to relocate or having trouble with a visa applicaton?
We are known for our creative solutions that obtain "impossible" visas, we solve the most complex immigration problems for business, investors, individuals and families.
Request Free Consultation