Davies & Associates helps large and small businesses from across India. This includes businesses from cities like Mumbai, Delhi, Bangalore, Hyderabad, Chandigarh, Ahmedabad, Indore and Surat. We care about more than your visa and help Indian businesses set-up operations and succeed in the United States.
Our success
6
RFEs
1759
L Visas
0
Denials
*after appeal
What is an L-1 Visa?
The L-1 visa is a nonimmigrant work visa. An L1 visa grants the successful applicant and their family the right to live and work in the United States.

There are three types of L1 visas:
L1A Visa for International Mangers and Executives;
L1B Visa for Specialist Workers; and
L2 visa for Dependents of L1 visa workers.

Benefits of the L1 Visa?
Can lead to an immigration visa, or Permanent Residency, in the United States (a "Green Card").
Does not require extraordinary ability.
No significant investment required -- an L1 vis his not an investor visa.
L2 visa dependents are able to work for any employer in the United States.
The L1 does not require labor certification
L-1 Visa Basics For Indian Applicants
How is an L-1 Visa Used?
Indian businesses bring their owners, home country employees and intra-company transferees to the United States using an L Visa. Many clients use the L-1a visa, L-1b visa and other nonimmigrant visas to start a business in the United States.
Our experienced L1 visa immigration attorneys work with clients from multiple industries across India. They understand the specific issues that Indian clients may face. Our immigration law firm can help you adjust to doing business in the United States. We can also provide information on the available visa options.
How Long does an L Visa Last?
An L1A visa for a manager or executive has a maximum validity of 7 years plus recapture time.
An L1B specialized knowledge visa has a maximum validity of 5 years plus recapture time.

If the U.S. business have been operating for less than one year the "New Office Rules" will apply. Under the New Office Rules the maximum initial visa term is one year. You can extend the initial one-year visa.

Read how to become a permanent resident and to turn your L1 Visa into a Green Card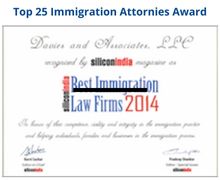 What Businesses Qualify for the L-1 Visa?
Business from any industry can qualify for an L-1 visa. We commonly provide our clients with successful case studies from their and other industries.
Examples of businesses started by Indian clients in the US for visa purposes include:
Hair salons

L1 to Green Card Success!

Warehouses

L1 to Green Card Success!

Heathcare Businesses

L1 to Green Card Success!

Hospitals
Restaurants

L1 to Green Card Success!

Hotels

L1 to Green Card Success!

Factories

L1 to Green Card Success!

Yoga Retreats
Gas Stations

L1 to Green Card Success!

Garden Centers
Trucking Companies

L1 to Green Card Success!

IT Consulting

L1 to Green Card Success!
For detailed case studies please visit our case studies page.
Establishing a New Office or New Business in America Using an L1 Visa
Businesses in the U.S. that are less than one year old are "New Offices". New Offices are subject to a special set of rules known as the "New Office Rules".
A New US Business: The L-1 Visa Application Process
A successful L visa application can be broken down into a number of steps:
Step 1 Understanding Your Business

Obtaining a solid understanding of BOTH your Indian business and US business is the first step in the L1 visa intracompany transfer visa program. In addition to providing you with a business plan questionnaire, our India-based visa lawyers will often visit your business in India.

Step 2 - Business Plan Preparation

Unless you are a very established business a properly prepared business plan is completely critical. USCIS have confirmed this on a number of occasions.

Step 3 - Business Entity Name Availability and Name Reservation

A foreign company wishing to operate in the US must choose a business name. State Governments do not allow names that are too similar to the names of other businesses. Once you have decided on a business name our firm will then reserve that name so only you can use it.

Step 4 - Trademark Registration

Registering your trademarks and protecting them in the United States can be critical. Davies & Associates have specialist trademark lawyers who can assist with the trademark registration process.

Step 5 - ITIN Number

Most clients coming to the United States are well advised to obtain an Individual Tax Identification Number (ITIN). You may need an ITIN to open a bank account. Additionally, and ITIN number can help with obtaining other business registrations and licenses. An ITIN is also helpful in obtaining an employer identification number.

Step 6 - Structuring Your US Business

To apply for an inter-company transfer visa the US business must be "related" to the Indian business. It is critical that businesses structure their US presence with both US and Indian taxation considerations in mind. Common choices of business entity include partnerships, LLCs, C-Corps and other forms of corporation.

Step 7 - Business Formation and Registered Agent (Visa Required?)

Davies & Associates will establish your US business and apply for all of the necessary licenses and permits. We create documentation for: (1) opening a bank account; and (2) your US visa application in the US. USCIS and the consulate typically require proof of necessary licenses and permits before issuing a visa. For some licenses, you may need a visa, in those cases our firm will help you address the issue.

Step 8 - EIN and State Employment Registration

Every business in the United States requires an employee identification number ("FEIN"). Davies & Associate's business lawyers will assist you to obtain and EIN. In addition to the EIN we will register you as an employer in the relevant US State.

Step 9 - Opening a Business Bank Account

Your EIN and incorporation documents should enable you to open a business bank account in the United States. We can assist if you have difficulties.

Step 10 - Find Business Premises

USCIS will want to see that you have businesses premises which are appropriate for the size and nature of your business. Our business lawyers will assist you to negotiate, and where necessary, draft an L1 visa compliant lease.The spouse and dependent family of an L-1 visa holder is eligible for an L-2 visa. An L-2 visa holder has the unrestricted right to live anywhere in the United States and work for any employer.

Step 11 - I-129 Application

Your lawyer will prepare form I-129 and file it with USCIS in the United States.

Step 12 – L Visa Application or COS

If you are in India, the applicable US consulate in India will interview you and issue your visa. If you are in the United States then you have an option to processing application for Change of Status ("COS").
Click here for an explanation of the differences and advantages of COS over consular processing.
How long does an L1 Visa Application Take?
One of the most common questions is "How much time does L1 visa processing take?"
L1 visa processing times are the combination of two factors:
L1 Visa Processing Time = USCIS I-129 Processing Time + Consular Processing Time

You can obtain an updated case status online from USCIS

I-129 Processing Time
Processing for I-129 can take many months. There are some ways to improve I-129 processing time: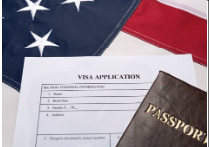 L1 Blanket Visas. Businesses filing for the L1 blanket visa can avoid USCIS processing delays. The US consulate in Chennai processes all L1 visa blanket cases in India.
Premium Processing. Paying the USCIS premium processing fee usually results in an I-129 adjudication time of less than two weeks.
Avoiding RFEs. If you receive a Request for Evidence ("RFE"), it will substantially delay the processing times for I-129. Engaging an experienced L1 visa lawyer to prepare a fully detailed I-129 visa filing package helps avoid RFEs.

Consular Processing Times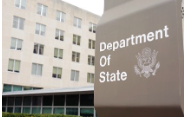 You can find consular processing times at this link and they vary by consulate.
Generally the consulate that covers the area where you reside will adjudicate your case.
L1 blanket visas, which are all handled in Chennai, are an exception in India. To find out about USCIS processing time, Consular Processing Times, Fees, and Avoiding Delays, go toL1 Visa Processing in India.

How to Crack the L1A Visa Interview?
As procedures and questions vary by consulate the guide will be tailored to your needs.
Send me your guide to passing the L-1
How Much Does and L1 Visa Application Cost in India?
1. Immigration Lawyer Fees
Different immigration lawyers charge different fees for prosecuting your visa application. In our experience these fees vary from about USD 5,000 to about USD 30,000.
2. US Government Fees
Business Set-Up Fees

These fees will vary depending on the State and industry your business is in. While some businesses do not require a license to operate in America others do. Fees vary but are generally just a few hundred US dollars.

L1 Application Fees: The cost of an L visa Application:

For an L visa application there are two sets of Visa Fees:

Paid to USCIS

I-129 Fee $460
Anti-Fraud Fee $500
$2,500 Premium Processing Fee

Paid to the Consulate (Visa Issuance Fees)

Annual Business Fee

Some States will charge you a small annual or bi-annual registration fee. Paying this very small fee of up to USD 200 is critical to maintaining your L visa status. Our firm can ensure timely payment of this fee each year.
3. Corporate Lawyer fees
You will need a corporate lawyer to properly set-up and document your US business.
Funding Your US Business: Moving Money Out of India
Liberalized Remittance Scheme (LRS)
You need to plan how to move funds out of India to fund your new business in America. India's Central Bank, the Reserve Bank of India ("RBI"), controls the transfer of funds outside of India. Many business owners are able to fund their US business using the RBI's Liberalized Remittance Scheme ("LRS"). Other clients resort to other authorized money transfer rules that pertain strictly to Indian businesses opening branches and offices abroad.
Tax Collection at Source (TCS)
In October of 2023 India will start withholding TCS of 20% for funds moved out of India. Understanding this new rule and knowing when it is legally avoidable are important.
Follow in this link for more on the RBI's LRS transfer rules.
Document Job Descriptions in Great Detail
USCIS has heightened its scrutiny of job descriptions and roles. Every case requires a detailed job description not just for an L1 visa applicant but for their subordinates as well. The role of an L1A visa manager applicant must be described in great detail, a mere job description is insufficient.
Insist Your Lawyer Takes the Time to Visit Your Indian Business
Your lawyer has to explain your Indian business to the US government. The US consulates in India report that the largest reason for L visa failure is incomplete documentation of an Indian business. Understanding and documenting your Indian business is key. There is no substitution for visiting your business as part of the business documentation process.
A business visa lawyer can help prepare a good business plan by understanding and evaluating both your Indian and US businesses. Filing a proper business plan it critical to L visa success.
India is a nation of entrepreneurs and business owners, many of whom seek their fortunes overseas. Visit our Immigration Options for Indian Nationals and Businesses website for more information.
How to Apply for an L1 Visa in India
To obtain an L1 visa, your employer must submit form I-129 to USCIS. If you are applying for a blanket L1 visa, this requirement does not apply and you can skip this step. Once the applicable consulate approves form I-129 , you will need to obtain an L visa.
The application processes at different US consulates varies:
Questions Frequently Asked about L1 Visa Applicants
As of date, no L visa case filed for an Indian national by our firm has ever been denied. In fact, no visa case we have filed on behalf of an Indian client has ever been denied.
Our strategy is to present every case as optimally as possible, no exceptions.
While your US business does NOT have to be in the same industry as your Indian business it must be "Related" to your Indian business.

US Immigration will thoroughly examine your business. Although not required, t is extremely helpful to be able to show some logical connection between the Indian and US business.
Under US law a "Related" business is one that is either a "subsidiary", "branch" or "affiliate" of your Indian business. These three concepts are associated with the ownership structure of your business, not the industry it serves.

From an immigration perspective the choice of "subsidiary" or "affiliate" are generally preferable. The choice can also have an ENORMOUS consequences for Indian clients from a taxation perspective, BOTH proper Indian and US tax guidance is strongly advised.
Our firm can guide you through all of these considerations.
Yes. The spouse of an L-1 visa holder obtains an L-2 visa allowing them to work in the United States. Please contact our office for further details.
There are several ways for and L-1a visa holder to qualify for Permanent Residency in the United States.
We believe that a successful business plan needs to be prepared as a collaborative effort between the client, an immigration lawyer, a corporate lawyer and an immigration business plan analyst. Our specialist L visa business plan team provides US business expansion services and incorporates both business analysts and lawyers. We believe we are unique in this approach.
We ensure that each client has a team with the precise skills needed to address their exact needs. Our client teams typically include:
(1) a specialist American L visa lawyer who is experienced assisting Indian businesses;
(2) a US international tax lawyer and the client's Indian tax advisor or CA; and
(3) a corporate lawyer familiar with the client's specific industry.
The lack of availability of E-2 and other visa options for Indian nationals makes the L-1A visas feature in many of our Indian clients' visa strategies
While current waiting times are given in the US State Department's website at the following page Temporary Worker Visas it may be possible to speed-up the interview process by either:
- Apply for an expedited appointment
- Move your visa appointment to another consulate where there is a lower wait time
While the maximum validity of an L1A visa is seven (7) year. and L1B visa is five (5) years "recapture" time for time spent outside the US during the visa validity period may be able to be added back at the end of the initial visa term.
Extensions are also possible for applicants who have timely filed for US Permanent Residency.
Other possibility exist which should be discussed with an experienced US L visa lawyer.
Latest news & Reference links
L-1 Visa Solutions by Country of Nationality or Residency
Select your country for more information
Contact Davies & Associates Offices in India
Check all of our locations around the world.
Looking to acquire an L1 visa India?
We are known for our creative solutions that obtain "impossible" visas, we solve the most complex immigration problems for businesses, investors, individuals, and families.
L1 visa India Immigration lawyer near me
Several lawyers told me I would not be able to get a TN visa. Two weeks after contacting Davies & Associates I was working in New York, visa in hand.
Individual seeking 'Impossible' TN Visa
D&A was very detail-oriented and was very thorough in what they did" L1 Visa Client. There was a lot of work on my case and worked on it 24/7 and was very patient answering all my questions.
E2 Visa Client
My case felt complex but D&A managed the whole process carefully and helped me move seamlessly from one stage to the next.
E2 + CBI Client
D&A was my guiding light through the entire EB5 Process.
EB5 Visa Client
I would definitely be a big advocate for the rest of my life for anyone wanting to explore the Grenada Citizenship by Investment Programme leading to the E2 Visa. The most important thing is a good team behind you.. with Davies & Associates you're in safe hands… you need someone who can give you all the support at the ground level and, again, you are well take care of by D&A. The people are really warm, very helpful and quite openminded when it comes to business… Not to mention as a passport it's great from a travel perspective…It's just 4/5 hours from New York.
Grenada CBI + E2 Visa Client
The entire process of getting an EB5 visa is handled in a professional way by Mark Davies and his team. EB5 is a wonderful option for anyone considering moving to the United States if you have the means. I was hoping to use the H1B route for my children, but it became unreliable and so I looked to the EB5 Visa instead. It is great for anyone who has the resources. Mark gives you the first meetings himself which gives you great comfort. Both Mark and Sanjay are abundantly available and I even had the pleasure of hosting them at my house.
Parent of 2 EB5 Visa Holders
I'm in a process of extending my L1 visa. I submitted a few questions regarding my case and he contacted me back almost immediately both by e-mail and telephone. Unlike other attorneys I met before, he gave me the impression of knowing from the top of his head what kind of visa I have, and what actions had to be taken to extend it. He is very thorough and clear regarding the process and what to expect in terms of timelines and issues that may arise. He is constantly in contact, so you definitely know he's working on your case.
L1B Visa Holder
Mark Davies is a joy to work with. His extensive knowledge, speedy response and attentive service took away all my fears of dealing with immigration and visa applications. He is very generous with his time in explaining every step along the way and I have already and will in the future recommend him to anybody who is looking for an immigration lawyer.
E2 Visa for Small Professional Business With International Offices
Davies & Associates assisted us with an immigration emergency involving my brother's fiancée who was outside the United States. They assisted us in an highly professional manner, working with the relevant US embassy, US immigration and the governments of two other countries. As a result of their efforts the individual involved is now working in the United States. While their knowledge of the law is exemplary what really distinguishes this firm and attorney Davies from any other firm we have worked with is their dedication to customer service and their unrivaled level of professionalism.
Complex Fiancée Visa Need Involving Multiple International Jurisdictions
Several lawyers told me I would not be able to get a TN visa. Two weeks after contacting Davies & Associates I was working in New York, visa in hand. I have recommended this firm to several friends and colleagues, they do an excellent job every time.
Individual Seeking 'Impossible' TN Visa
I was qualified as a physician in a foreign country. Being on a J1 visa I was facing having to leave the United States and return to my home country. Davies & Associates secured one of only 30 J1 visa waivers available in my State, allowing me to work for a US hospital and remain in the United States.
Doctor Seeking J1 Visa Waiver
I am very satisfied with the services Mark Davies has provided me. He has a very extensive knowledge in immigration laws and has a thorough approach to any case.
U Visa Applicant, A Victim of Crime
Looking to relocate or having trouble with a visa applicaton?
We are known for our creative solutions that obtain "impossible" visas, we solve the most complex immigration problems for business, investors, individuals and families.
Request Free Consultation
Schedule a Lawyer Consultation