E-2 TREATY INVESTOR VISA
E-2 Visas
If you are an investor from a qualifying treaty country then an E-2 visa may allow you to live in the United States for the purpose of owning and running a qualifying business or enterprise.
Advantages and Features of an E-2 Visa
The spouse of an E-2 visa holder can obtain status enabling them to work in the USA.
The minor children of an E-2 visa holder can obtain lawful status to reside in the United States.
Investors can qualify either by starting a new business or purchasing an existing business.
How Long is an E-2 Visa Valid for?

E2 Visas for Koreans

E2 Visas for Egyptians

E2 Visas for Czechs

E2 Visas for Italians

E2 Visas for Chileans

E2 Visas for Ukrainians

E2 Visas for Pakistanis

E2 Visas for UK Nationals
E-2 visas can initially be granted for any period but up to five years, during which time the holder may travel freely in and out of the U.S.
E-2 visas are renewable indefinitely, meaning that they can be renewed as long as there is a need to manage and direct the underlying business.
Business Plan is Key
In our experience the preparation of a business plan that demonstrates how your business clearly meets the requirements of the E-2 visa program is critical. For that reason our Wharton MBA lawyers work with a specialist team of immigration business analysts to prepare business plans that meet the approval of the toughest immigration and consular officers.
Click here to learn more about Immigration Business Plans
Choosing an E-2 Immigration Lawyer
Choosing the right immigration lawyer is key. In our opinion you will want to work with a lawyer who:
Narrowly specializes in E-2 and investor visa applications.
Handles multiple new E2 matters each month.
Has no or a very limited denial history.
Has strong academic credentials and an excellent training history.
Has never been the subject of a formal client complaint or official reprimand.
Is a member of a TEAM of two or more lawyers who will work on your case. Avoid solo practitioners as your case will suffer if that lawyer becomes unwell or unable to work on your file."
Will be available for you AFTER he or she has been hired.
Will NOT turn your case over to a paralegal.
Has recent experience in assisting E-2 visa applicants from your country.
Is a member of key professional immigration law organizations.
Can provide you with relevant references.
Provides you with 24/7 access to your entire file.
More details on selecting an immigration lawyer can be found by clicking here.
E-2 Visas: The Critical Business Plan
A well drafted immigration business plan is usually critical in E-2 visa cases. Click here to learn more about the preparation of Immigration Business Plans in E-2 visa cases.
How do E-1, E-2, L-1 and EB-5 Visas Differ?
L-1 Visas
E-1 Visas
E-2 Visas
EB-5 Visas
Visa available to nationals of any country?

✔

Nationals of treaty trader countries only
Nationals of treaty trader countries only

✔

Must I have worked for a related company abroad for one year?

✔

✖

✖

✖

Ability of dependent Spouse to work in US

✔

✔

✔

✔

Can the visa be renewed into perpetuity assuming I re-qualify?

✖

✔

✔

✔

Is a business plan a very key element of a successful application?

✔

✔

✔

✔

Minimum investment Required
Sufficient to operate valid foreign business and US office or business entity
No theoretical minimum there must be enough investment to create a real, viable, business
Sufficient to fund business enterprise, generally around USD 100,000.00 although less is possible
Either USD 500,000.00 or USD 1,000,000.00
Immigrant visa status

✖


Can lead to green card through the EB5, EB1C and other programs

✖


Transition to green card status through EB5, EB1(c) or other immigrant visa programs possible

✖


Transition to green card status through EB5, EB1(c) or other immigrant visa programs possible

✔


visa initially issued for a conditional two year period.
Note: Contrary to popular myth, moving from an E-2 or E-1 visa to a green card IS possible through BOTH the EB1(c) and EB-5 programs.
Dependents
The spouse of minor children of an E1 visa holder can apply for dependent E visa status. With E-1 dependent status the spouse of an E-visa holder may lawfully work in the United States.
Green Card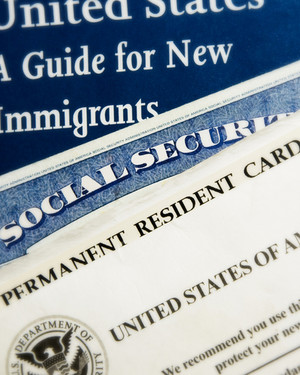 Although there are options and our firm assists clients adjust from E visa status to that of "green card" holder, an E-1 visa or an E-2 visa does NOT directly lead to permanent residency (also called a "green card"). In fact, an E-1 or E-2 visa applicant must have the intent to return to his or her country of origin once the visa expires.
If your goal is to eventually become a permanent resident of the United States, other options may be more suitable for you, such an L-1 visa, or the EB-5 Immigrant Investor Program
Where to Apply
You can apply to become an E-2 Treaty Trader at a U.S. Consulate abroad, or by filing a petition with US Citizenship and Immigration Services (USCIS) to change status if you are already in the U.S.
Note: Because a change of status does not grant the applicant a new visa, during your next trip abroad, you will need to apply for a visa from a U.S. Consulate in order to reenter the United States with E-2 status.
How Can We Help?
Davies & Associates is a specialized immigration law firm. A substantial part of our practice focuses on assisting business owners and investors with E-1, E-2, L-1 and EB-5 visas. Through our international presence we have specialist knowledge of the specific procedures in multiple embassies and consulates around-the-world. While there can never be any guarantees, in fifteen years we have yet to have any E-2 visa application we have prepared denied.
Please feel free to contact our E-visa team with any additional questions you may have.
E2 Visas for US
Related Links