Expanding or Establishing A Chilean Business in the U.S.: The New Office Rules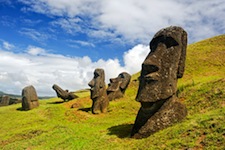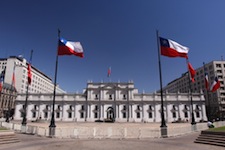 What are the "New Office Rules"?
Summary. When a US affiliate, branch or subsidiary of a Chilean company has been in existence for less than twelve months, the company usually has to comply with the USCIS "New Office Rules."
In some situations, an older business may also have to comply with the "New Office Rules", such as where the US affiliate has not kept a office open during the previous 12-month period or if the company has not been engaged in any business even though it has been legally established.
Professional Counsel. Our experienced immigration legal team will assist you in evaluating whether the USCIS "New Office Rules" would apply to the affiliate of your Chilean business. A trusted attorney with a background in L visas can help you navigate these rules.
What are the Implications of the "New Office Rules" for Chilean L-1 Visa Applicants?
If the US affiliate of a Chilean business must comply with the "New Office Rules," then:
Heightened Review. A US affiliate that is considered to be "New Office " is also likely to receive additional degree of review as to the authenticity of the office.


Additional Evidence. USCIS typically requires more documentation for "New Offices" of Chilean companies. Davies & Associates has an understanding of the materials that should be submitted and the manner in which they should be organized.


Business Plan. Developing a detailed, comprehensive 5-yea business plan is key to success. Such a plan can demonstrate the US affiliate meets the requirements of the law is critical in these cases. More information on business plans is available by clicking here.


Visa Time Frames. Applicants for L visas based on a "new" US office typically receive a visa that can be used for 12 months. Such visa holders then must make a subsequent submission to prove that your the office has grown sufficiently to warrant an L visa for a longer period of time.
What Proof Do I Need to Comply with the "New Office Rules"?
Your objective is to demonstrate that you have created a real, operational, business. Our team of experienced attorneys is knowledgeable as to the kind of proof that, in most cases, will satisfy USCIS that the business is truly operating. We will answer specific questions about his when we discuss your case.
Can a the New Office of a Chilean Company Avoid the "New Office Rules"?
Our attorneys have encountered unique instances in which a new US office of a Chilean company would not legally be required to comply with the "New Office Rules". If you want to pursue an L visa, please contact one of our staff members for additional information about this.
The Business Plan & New Office Rules
A business plan is absolutely necessary in cases in which the New Office Rules apply. In fact, guidance from the USCIS directly supports this. We have experience developing business plans for Chilean's opening businesses in the United States.
In addition, your role as an international executive or manager must be outlined in the business plan, and we have successfully assisted Chilean clients in this regard.
How Successful is Davies & Associates with L-1 Cases Involving the "New Office Rules"?
In 15 years of practice prior to the issuance of these "New Office Rules," all of our client's L visa applications have been approved. While clients have appreciated our success in this field, past performance cannot guarantee success.