The Core Requirements for an E-2 Visa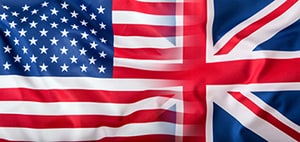 More E-2 Visa Information:
E-2 Visas: The Core Requirements
Must to Going to the US to Invest in a New or Existing Business.

An E-2 visa is an investor visa requiring an investment in a new or existing business.

Investment Must be in a Real Operating Business or a Business Capable of Immediately Commencing Operations.

Each E-2 investor visa application must be accompanied by a business plan explaining the current and anticipated operations of the business. The business will need access to premises of a size suitable to support the operations described in the business plan.

Investment Cannot be Marginal.

The business must do more than merely support the investor and his family. The business plan must prove that the business will make a meaningful contribution to the US economy.

The E-2 Investment Must be your Personal Funds or Business Assets.

The E-2 investor must make his or her investment using their personal funds or business assets.

What constitutes personal and personal business assets can be complex. Our firm can guide you through this process. Under certain circumstances the proceeds of a loan which is properly structured for E-2 purposes can qualify.

Your Investment Must be Irrevocable Committed to the Business.

US law requires that your investment be irrevocably invested before your E-2 visa is filed.

If you are acquiring a US business the purchase funds are usually placed into an escrow account before the E-2 visa application is filed. If the E-2 visa application is refused your funds are returned to you.

D&A have pioneered the use of escrow accounts in the context of new business set-ups so that your investment can also be returned to you if your E-2 visa is refused. The US consulate in London have approved every case we have filed involving the use of escrow accounts.

You must be Able to Document your Lawful Source of Funds.

You are required to evidence that your funds were lawfully earned in the country in which they were earned. Our US immigration lawyers will work with our UK lawyers to guide you through this documentation process.

Investor Must Develop and Direct the Business.

The E-2 investor must own and control the operations of the US business. Generally, the investor must demonstrate that they have an ownership interest of 50% or more.

Special Rule for Employees.

Employees who hold the same nationality as the principal E-2 investor are eligible to obtain E-2 visas providing they meet the applicable requirements.
Davies & Associates in the United Kingdom
We are recognized as a leading US law firm specializing in E-2 visa applications for UK Nationals.
Our resources across the US are available to help to assist you with the formation or acquisition of your US business.
Our team in London can assist you with every step of your E2 visa process.