E-2 Application Process for UK Nationals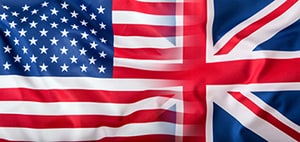 The E-2 Visa Application Process in Outline
Finding a Business.

Every E-2 applicant needs to identify a new or existing US business to invest in. The law is very clear that investors in non-commercial enterprises and non-profit entities are not eligible for E-2 visas.

D&A assist clients in screening business that qualify for E2 visa purposes. We can also refer clients to business brokers known to us to specialize in finding businesses that are valid for E-2 visa purposes. For more information visit our page on Finding a Business in the US.

Forming a U.S. Corporate Entity.

Whether you are acquiring an existing business or setting-up a new business you will need to form a US corporate entity.

Through our US office network D&A can assist you to form and properly document a business in most States. Part of

Documentation and Negotiation.

If you are acquiring a business you will need to negotiate and properly document the acquisition.

Preparation of Business Plan.

You are required to submit a detailed business plan that meets the narrow requirements of US immigration law.

D&A have a specialist business plan team who focus on preparing immigration compliant business plans.

Funding of Escrow Account:
Getting your E-2 Visa Before Paying.Acquiring a Business

If you are acquiring a business US law allows you to place the funds with which you will purchase that business in an escrow account. If your E2 visa Petition is denied your funds will be returned to you. If your E2 visa is approved the funds will either be transferred to the seller.

For information on finding a business in the US please visit our Finding a Business in the US page.

Setting-Up a New Business

Unfortunately many clients in the UK have been erroneously advised that they need to spend their investment capital before applying for an E-2 visa. D&A's London team have field many cases where the investment capital has been simply made available in an escrow account.

A UK investor may place the funds identified in the business plan as being needed to operate their new business in an escrow account. If the E-2 visa is denied the funds can be returned to the investor. If the E-2 visa is approved the funds in the escrow account will gradually be depleted to pay the operating costs of the business.

Submission of your E-2 Visa ApplicationApplicants outside the US

We will work with our US corporate team to prepare and file an E-2 visa petition in the applicable consulate.

Each consulate maintains different procedures for applying for an E-2 visa. Our firm frequently files applications in London and other consulates around-the-world and provide each client with interview guidance.

Applicants in the US

We will counsel you on the decision as to whether to apply for Change of Status in the US or through the local applicable consulate.

Visa Renewal

UK Nationals can be issued with an E-2 visa lasting for any period of time of the consulate's choosing up to a maximum of five (5) years.

Every E-2 visa filed by D&A has been approved for the maximum five (5) years. At the end of the five (5) year period and each successive renewal period we will work with you to extend your visa.

Permanent Residence

In our experience many UK applicants are misinformed that E-2 visa holders cannot obtain Permanent Residency (a "Green Card") in the US.

D&A's E-2 visa clients commonly obtain a Green Card through:

EB1C for International Managers
EB5 for Investors
EB1A for Exceptionally Skilled People
EB2 and EB3 for Skilled Workers
US Consulate in London
E-2 visa interviews are in the United Kingdom are conducted at the US Consulate in London. The US consulate in London is located at:
24 Grosvenor Square,
Mayfair,
London W1A 2LQ
United Kingdom
+44-20-7499-9000
Davies & Associates in the United Kingdom
We are recognized as a leading US law firm specializing in E-2 visa applications for UK Nationals.
Our resources across the US are available to help to assist you with the formation or acquisition of your US business.
Our team in London can assist you with every step of your E2 visa process.