E-2 Investor Visa Services in the United Kingdom: Why Choose Davies & Associates?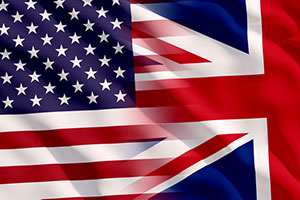 Why Choose D&A London for your E-2 Visa?
Commonly regarded as the leading E-2 visa firm supporting UK Nationals.
Featured monthly in National and International media.
As of June 2017, no case we have filed for a UK National has ever been denied.
Your firm was founded by a UK Solicitor who emigrated to the US.
Offer integrated E-2 visa and corporate legal support to your US business.
Each case is staffed by a team of experienced lawyers who straddle the Atlantic.
Focused on partnering with our clients to ensure their long-term success in the US.
D&A is commonly chosen when a client has used another law firm and had their case denied, to-date we have been able have all these cases approved.
Complete support available to ensure your US business success:

Highly experienced and dedicated E2 visa legal team.
Specialist corporate lawyers for business set-up, employment agreements and other business law issues.
US tax law department to advise on proper tax structure.

Local presence in London together with experience with the US consulate in London.
No limitation on attorney hours spent on your case or questions.
Able to function as an external general counsel to our clients.
Present in many major US markets with the ability to support the establishment and growth of your business.
D&A is itself a business started in the US by a UK Citizen that has grown to be one of the leading firms in its sector on a global basis.
Local Experience, International Expertize
Our firm has direct "on the ground" expertize both in the United Kingdom and the United States. We are familiar with the unique procedures in place at the US embassy in London. Call us in London at: +44 207-5628359.
69 Old Broad Street
Level 17, Dashwood House
London EC2M 1QS, United Kingdom
Map and Driving Directions
Phone:
+44 207-5628359
Where to Apply: US Consulates in London and Belfast
E-2 treaty investor visa interviews in the United Kingdom are conducted at the US Consulate in London and at the US Consulate in Belfast. E2 visa lawyers The US consulates in the United Kingdom are located at:
London
33 Nine Elms Ln
SW11 7US
London
United Kingdom
Belfast
223 Stranmillis Road
BT9 5GR
Belfast
United Kingdom
Davies & Associates E2 Visa Lawyers in the United Kingdom
Based in the United States with a team of US E2 visa lawyers in London, Davies & Associates is recognized as a leading US law firm specializing in E-2 visa applications for UK Nationals.
Our resources across the US, including a team of specialist E2 visa corporate lawyers and E2 visa tax lawyers, are available to help to assist you with the formation or acquisition of your US business and your application for an E2 visa.
Our team in London can assist you with every step of your E2 visa process.
E2 Visa Interview Preparation Suite in Nine Elms, London
In 2022, D&A plan to open an interview preparation suite opposite the US consulate in London. Our E2 visa attorneys in London will receive clients at the suite before their interview and de-brief them in the suite after their interview.
Our interview preparation suite will potentially be located at: 3 Viaduct Gardens, London, SW11 7A, United Kingdom