Finding your E-2 Qualifying Business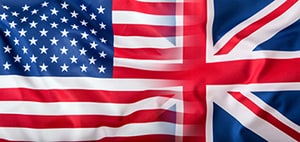 More E-2 Visa Information:
Basic Decision:
Purchase a Business or Start your Own
As an E-2 visa applicant you have the choice of acquiring an existing business or starting your own, new business in theUnited States.
D&A is experience with assiting UK E-2 clients who start and acquire businessese accors the United States.
Our experienced lawyers can discuss the legal differences between these two options.
How We assist you Open a US Business
In addition to a team of E-2 visa lawyers D&A has corporate and tax lawyers who are able to assis you form a business and explainn the key considerations in doing so.
Our goal is not merely to obtain your clietns an E-2 visa but to position them for success in the Unoted States. We want to remian a long-term partner to our clients.
How Can D&A Help you find and Acquire or Start a Business?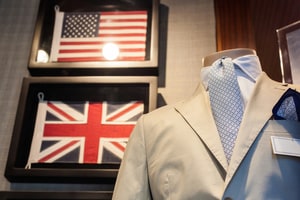 While D&A is not a business broker we do maintain relationships with leading business brokers across the US wo are able to assist you locate E-2 qualifying businesses that are for sale.
As your lawyers, D&A will carefully help you examine legal risks associated with the acquisition of an exisitng business and guide you through the acquisition and E-2 visa application process.
Franchizes
Acquiring or starting a franchize poses special issues. D&A's corporate and immigration lawyers are expereincned in guidinng UK Nationals trough the relevant legal issues which include, but are not limited to:
Whether the franchiosr will allow non-US redients to own a franchise.
Whether there are overly onerus terms and conditions in the franchize agreement.
Whether the terms of the franchize agreement allow you sufficient control over your business so as to qualify for E-2 visa purposes.
What Businesses Have D&A's Clients Used for E-2 Visa Purposes in the Past?
D&A have represented clients inn multiple industries acquire and sart E-2 qualify businesses in every corner of the United States. Some examples cann be found by visiting the case studies page on our website.
Davies & Associates in the United Kingdom
We are recognized as a leading US law firm specializing in E-2 visa applications for UK Nationals.
Our resources across the US are available to help to assist you with the formation or acquisition of your US business.
Our team in London can assist you with every step of your E2 visa process.
Local Experience, International Expertize
Our firm has direct "on the ground" expertize both in the United Kingdom and the United States. We are familiar with the unique procedures in place at the US embassy in London. Call us in London at: +44 207-5628359.
69 Old Broad Street
Level 17, Dashwood House
London EC2M 1QS, United Kingdom
Map and Driving Directions
Phone:
+44 207-5628359