The E-2 Visa Investment Requirements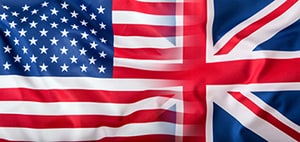 More E-2 Visa Information:
One of the most common questions UK E-2 clients ask is how much money is required for E-2 investment visa purposes.
The answer is that under US law there is no minimum amount of capital required for E-2 visa purposes.
There are however some key requirements and guidelines:
Sufficient to Fund the Business

Clearly the amount of capital invested must be sufficient to operate a business. Thus the capital investment required to satisfy E-2 visa requirements for an aircraft engine factory would be vastly different to that required to fund the operations of a coffee shop.

The amount of investment required is usually evidenced by a properly drafted business plan.

Marginality

An E-2 business and the investment in it must be of sufficient size that the business can contribute to the US economy. Businesses that simply support the needs of the primary investor and his or her family do not qualify for E-2 visa purposes.

Consular Guidelines – Removal of Old Examples

Unfortunately, some lawyers still advise clients that an investment amount of USD 50,000.00 will satisfy E-2 visa requirements. This misinformation is based on old examples that were removed from the US Foreign Affairs Manual many years ago.

New Consular Instructions.

While there is no prescribed minimum investment for E-2 visa purposes D&A understands that guidance to consular officers to look for a minimum investment of roughly USD 100,000.00.
Davies & Associates in the United Kingdom
We are recognized as a leading US law firm specializing in E-2 visa applications for UK Nationals.
Our resources across the US are available to help to assist you with the formation or acquisition of your US business.
Our team in London can assist you with every step of your E2 visa process.
Local Experience, International Expertize
Our firm has direct "on the ground" expertize both in the United Kingdom and the United States. We are familiar with the unique procedures in place at the US embassy in London. Call us in London at: +44 207-5628359.
69 Old Broad Street
Level 17, Dashwood House
London EC2M 1QS, United Kingdom
Map and Driving Directions
Phone:
+44 207-5628359