The impact of the changes are being felt at different stages of the process, with greater leniency surrounding the I-829 process.
USCIS is extending the time that a receipt notice can be used to show evidence of lawful permanent resident status from 18 months to 24 months to take account of increased processing times for Form I-829.

What does this mean in practice?

When you file your Form I-829, USCIS will send you a Receipt Notice in the mail. That Receipt Notice, when presented along with your expired Green Card, provides proof of your lawful permanent resident status (for purposes such as border re-entry after international travel, employment authorization, bank verification requirements, and driver's license applications).

Up to now, you were allowed to use the Form I-829 Receipt Notice as evidence of continued status for up to 18 months past the expiration date stated on your Green Card. That has been increased to 24 months past the expiration date stated on your Green Card. USCIS has stated that they will be re-issuing Receipt Notices for those with pending Form I-829 applications to reflect this new 24 month extension. We cannot predict how long it will take USCIS to re-issue those Receipt Notices. If you have a pending Form I-829, please ensure that USCIS has your current mailing address on file.

What is Form I-829?

Form I-829 is the petition by a EB-5 investor to have the conditions on their Green Card removed. Successful EB-5 applicants are initially granted a two-year Conditional Green Card / Conditional Permanent Residency. Before the expiration date on your Conditional Green Card, you must apply to have those conditions removed by showing that your investment complied with the requirements of the EB-5 program (such as creating the required amount of new jobs). Please see the EB-5 timeline below or contact us for more information.

Regional Center EB-5 Visa Processing
The National Visa Center (NVC) has announced that it will no longer act upon any new or pending Regional Center EB-5 visa petitions until further notice. The EB-5 Regional Center Program lapsed at the end of June 2021 and the NVC will not work on Regional Center applications until the program is reinstated. The NVC is the organization that receives an approved EB-5 file from USCIS, does document verification (DS-260 completion, birth certificates, police clearances, etc), and then issued interview assignments at the Consulates.

When will the EB-5 Regional Center Program be reinstated?

We cannot say for certain if and when Congress will reinstate the EB-5 Regional Center Program, but it might be included in the must-pass spending legislation due by the end of this month (September).

What about Direct EB-5?

In the meantime, the Direct EB-5 visa option remains open and the NVC will continue to act upon any Direct EB-5 petitions. Direct EB-5 is currently open with a minimum investment threshold of $500,000.

Please contact us to discuss any aspect of the EB-5 process.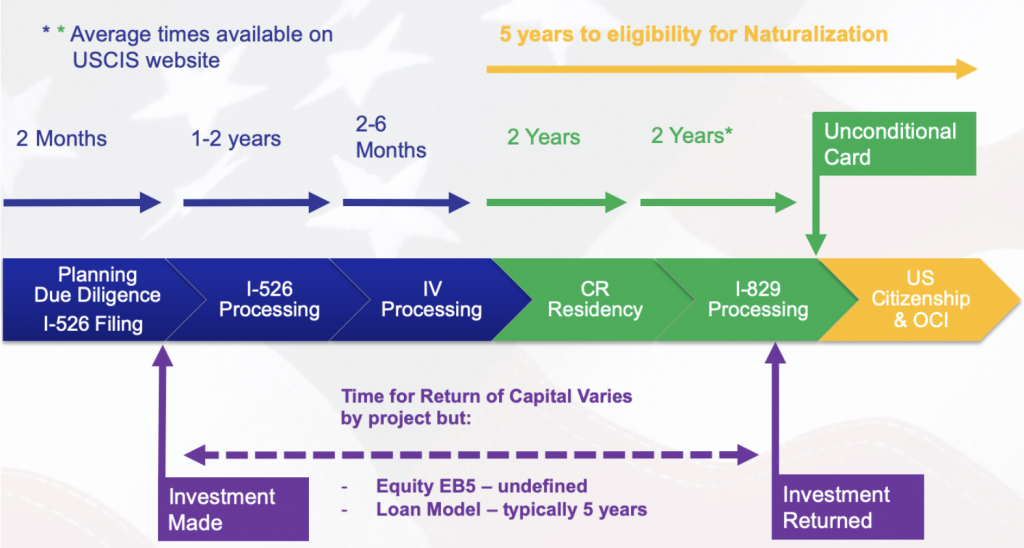 ---
This article is published for clients, friends and other interested visitors for information purposes only. The contents of the article do not constitute legal advice and do not necessarily reflect the opinions of Davies & Associates or any of its attorneys, staff or clients. External links are not an endorsement of the content.