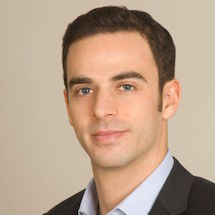 David Cantor is a licensed attorney in the State of New York based in our Florence, Italy office. David oversees Client Relations for Davies & Associates Global Investor and Business Visa Practice.
The current administration is favorably adjudicating "merit-based' visa applications. While "merit-based" is a broad concept, applicable to multiple US visa categories, it generally refers to individuals whom can demonstrate that they have achieved a certain level of success and recognition in their respective professions. At Davies & Associates, we focus on two immigrant-visa categories that do not require an employer sponsor (i.e. a job-offer). In essence, the applicant may self-petition based on their respective achievements and professional profiles. At Davies & Associates we successfully represent qualified individuals from a variety of professions: foreign medical practitioners and researchers, multinational business executives, scientists, philanthropists, artists and many more.
Can I get a visa without a job-sponsor or employer?
The two main immigration pathways that we specialize in are the Employment Based (EB), and National Interest Waiver (NIW) visa categories.
As part of our in-take procedure, our qualified legal professionals with thoroughly evaluate your candidacy and determine the most suitable immigration strategy.
Succinctly, the extraordinary ability category (Employment Based 1st Preference – i.e. EB-1A) requires an applicant to prove that they have risen to the top of their field and attained sustained acclaim. The National Interest Waiver category (NIW) requires proof that your work is of "substantial merit" and "national importance" and that you will be coming to the U.S. to continue the type of work you have been doing overseas, ensuring it continues to constitute "substantial merit" and "national importance".
The extraordinary ability and national interest waiver classification applications must demonstrate that an applicant meets a specific series of criteria. In many cases, a potential candidate you will have the opportunity to apply for one or both categories. There are many factors to consider.
Please contact our firm today to request EB-1A criteria and similar materials pertaining to NIW criteria.
EB-1A
This is the highest level of visa classification and USCIS looks very closely to determine that you have received or been nominated for a major industry award or meet at least 3 of the ten "alternate" criteria.
You must meet 3 out of the 10 listed criteria below to prove extraordinary ability in your field:
Evidence of receipt of lesser nationally or internationally recognized prizes or awards for excellence

Evidence of your membership in associations in the field which demand outstanding achievement of their members

Evidence of published material about you in professional or major trade publications or other major media

Evidence that you have been asked to judge the work of others, either individually or on a panel

Evidence of your original scientific, scholarly, artistic, athletic, or business-related contributions of major significance to the field

Evidence of your authorship of scholarly articles in professional or major trade publications or other major media

Evidence that your work has been displayed at artistic exhibitions or showcases

Evidence of your performance of a leading or critical role in distinguished organizations

Evidence that you command a high salary or other significantly high remuneration in relation to others in the field

Evidence of your commercial successes in the performing arts
** Examples of Documentary Evidence That A Person is an Outstanding Professor Or Researcher
Evidence of receipt of major prizes or awards for outstanding achievement

Evidence of membership in associations that require their members to demonstrate outstanding achievement

Evidence of published material in professional publications written by others about the alien's work in the academic field

Evidence of participation, either on a panel or individually, as a judge of the work of others in the same or allied academic field

Evidence of original scientific or scholarly research contributions in the field

Evidence of authorship of scholarly books or articles (in scholarly journals with international circulation) in the field
NIW
With NIW status, the emphasis is on the work an applicant is conducting as we must demonstrate that it is of "substantial merit" and "national importance." In addition, it must be shown that the applicants "prospective endeavor" in the U.S. is so important that using the traditional route of filing a labor application would be detrimental to at least a segment of the U.S. population. Although the applicant is not required to have an employer sponsor for NIW classification, we need to demonstrate the clear possibility of prospective U.S. work in the applicants area of endeavor and it is in fact preferable that the applicant have a substantive employment scenario lined up (it need not, however, be a traditional employment arrangement).
At the center of an NIW petition is the nature of the "proposed endeavor" an applicant will undertake upon the approval of your permanent residence application. As requirements for legal immigration become more stringent, the "proposed endeavor" in the U.S. is becoming increasingly more important; it is the "centerpiece" of the NIW petition. To successfully prepare an applicant's petition, we require a detailed description of the professional activities that an applicant will prospectively perform upon entering the United States as a U.S. permanent resident, together with a detailed explanation of why this role would be considered important to various industries in the United States.
Timeframes for EB-1A and NIW petitions
All EB-1A and NIW petitions are submitted to the Texas Service Center which then has the option of forwarding these matters to the Nebraska Service Center based on the workloads of both Service Centers – we have no control over this. At the time of this writing, the TSC is processing both EB-1A and NIW petitions that were submitted on or before March 10, 2019 while the NSC is working on both types of petitions that they received on or before February 7, 2019. Therefore, they are quite close as to processing times, having a 7 or 8 month backlog.
For the most recent processing times please visit the US Government website.
Second stage of U.S. permanent residence
Applying for EB-1A or NIW classification permits an applicant to skip the first procedure generally required in the permanent residence process which involves submitting an application to the U.S. Department of Labor. Having to submit this labor application can add up to a year to the processing of a permanent resident application, so it is of great benefit timewise that an applicant will not have to go through this.
The U.S. Department of State monthly bulletin
Each month the US Dept. of State publishes a visa bulletin in which they list the "priority dates" of all categories for both family and business-based immigration. The priority date refers to the date that the first stage of your permanent residence process was filed.
You can find updated information on the US Department of State website here. Please contact our attorneys to learn more about processing times and how it may influence your immigration strategy.
Working in the U.S. while your permanent residence application is being processed
A large number of foreign nationals applying for U.S. permanent residence use the option of obtaining a temporary visa status so they may work in the U.S. while they wait for their permanent residence application to be approved. In many of our "merit-based" client situations, an O-1A visa can be appropriate for this purpose. The criteria for O-1A visa status is very similar to that pertaining to EB-1A visa status.
Although O-1 visa classification has benefit's that other types of temporary status do not, it is required that to qualify for O-1 visa status an applicant must have an employer willing to sponsor them. However, the applicant may also use an agent who will serve as an intermediary if you have multiple short term or part-time employers. An applicant may also work for multiple employers as long as they are included in the petition, and we may add additional employers during the duration of an applicant's O-1 petition.
Our Firm and Intake Procedures
Through immigrant visa applications a candidate will be granted permanent residence. To be granted a United States Green Card based on your own professional and career achievements is significant matter. At Davies & Associates we do not accept every case and our prospective clients are put through a rigorous initial evaluation to determine eligibility.
If you are interested to learn more about these visa-categories, and whether or not you may qualify please contact us today.