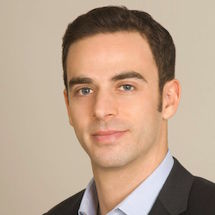 David Cantor is a licensed attorney in the State of New York based in our Florence, Italy office. David oversees Client Relations for Davies & Associates Global Investor and Business Visa Practice.

As of March 18, US Citizenship and Immigration Services suspended in-person services until April 1st in order to combat the spread of the Coronavirus (COVID-19). It is highly likely that interviews and other critical Consular services will also be suspended beyond this date – in other words, it will not be possible to obtain an interview and visa for the United States until further notice. This includes all immigrant and non-immigrant visa categories, even visitor visas for the United States.
Despite these major uncertainties, for individuals or businesses that are seriously considering a non-immigrant visa, it may still be a good time to move ahead. Certain non-immigrant visas, such as the L-1 Visa USA (multinational manager/executive transfer) or E-2 Investment Visa, will permit an applicant to start/acquire a business in the United States. These favorable visa categories (L1 and E2) will provide work-authorization and social security numbers for qualified dependents (i.e. spouse and children under-21).
At Davies & Associates we represent a diverse size of businesses and entrepreneurs – from boutique retailers to multinational entities. We represent individual investors as well as businesses seeking to expand their current operations into the United States. You can qualify for these favorable non-immigrant visa categories in virtually any industry, and one may successfully petition for an investor visa with a minimum of $80,000 – $100,000 USD investment, depending on the type of business and your five-year business plan.
While the current state of affairs presents significant challenges and uncertainties, for those seriously considering US business expansions or investments, it is necessary to keep in mind the overall processing times of a respective application. Filing a L1 or E2 visa application is a complex, and oftentimes laborious process. In the larger picture, you can breakdown the processing timeline into two main parts: (1) Preparation of your case; and (2) Official Government Processing.
L1/E2 Casework Preparation. Average Timeline: 2-5+ months. This portion consists of everything required to build a strong L1/E2 application with your immigration attorneys. This may involve all the document collection, production of a five-year business plan, incorporation and formation of a US entity/bank accounts, securing a US commercial lease, hiring of US employees, mobilization of capital, and more.
Official US Government Processing. Average Timeline: 1-3 months. The US government has several channels to lodge and application and processing timelines will vary depending on the visa category and geographic location. Waiting periods will also depend on factors such as government resources and staffing.
In sum, clients seriously considering business expansion efforts into the United States must take into consideration the practical efforts involved in preparing and submitting a L1 or E2 application. Although it varies on a case-by-case basis, the average timeline for preparing this non-immigrant application may be 2-5+ months (not including official government processing).  Although it is uncertain, it is realistic to project that US Consulates will open within the near future. It is also likely that appointment and interview waiting periods will increase significantly due to a backlog of casework. For these reasons it is beneficial for clients to have a "ready application" for submission, and beat potential waiting periods that are likely to accrue over this period of time.
Can I form a US company from outside the United States? What about getting an Employer Identification Number (EIN) and a bank account? 
Some of the most practical challenges to the existing travel restrictions due to the Coronavirus (COVID-19) are those that inhibit a foreign applicant to focus on the US business incorporation or expansion. While there is no requirement that L1 or E2 applicants physically visit the United States before filing a L1/E2 application, there are some practical concerns. Obviously, for those wishing to launch a US business, many will want to have secured a commercial location and a base for their operations. However, for those that have a general idea, or can narrow down the State(s) where they wish to operate, there is nothing restricting you from establishing your US entity. At Davies & Associates we support our clients corporate needs and can advise you with regards to not only registering your US entity – but also in drafting all the corporate documents that will be necessary for your US business and operations. Without visiting the United States, you are also able to obtain the necessary tax IDs (i.e. EIN), that will permit you to obtain necessary licenses, as well as establish US bank accounts. If you are interested in learning more about establishing a US entity please CONTACT US today.