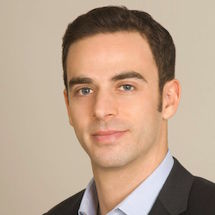 David Cantor is a licensed attorney in the State of New York based in our Florence, Italy office. David oversees Client Relations for Davies & Associates Global Investor and Business Visa Practice.

Recently, select municipalities throughout Italy (Molise, Sambuca, Mussomeli, Patricia, and others) have launched official economic programs to stimulate and rescue dwindling communities. These unprecedented economic strategies involve marketing lucrative offers for individuals and families to establish residency and businesses in select, dwindling, provincial townships and communities – from purchasing 1 EURO homes to effectively gifting 25,000 EUROS/year to those that qualify.
These "too good to be true" offers have attracted significant international media attention, and consequently a high-volume of candidates who wish to pursue the Italy dream. In fact, you do not have to go far to find information – simply Google: "1 Euro Home" or "Molise Italy".
Yet, like many "too good to be true" offers, these Italy relocation programs come with fine-print and unique challenges. While there is still merit to these official programs and there aim to bolster dwindling rural townships, there are some practical considerations for anyone seriously considering them.
At Davies & Associates, along with our Italy-based partners, we have taken our time to perform due-diligence on these various programs, learn more about the practical details, challenges and concerns. We have spoken to official representatives at Molise, and scheduled appointments in Mussomeli, Sicily to visit the 1 Euro homes. To say the least, these provincial townships, once quiet, can barely handle the in-flux of inquiries. Many municipalities have had to hire English-speaking staff to simply answer the phones.
All considered, before packing any bags and making plans to migrate with the entire family to collect 700 Euros/month out of thin air, it is necessary to understand some basics with regards Italy's immigration and residency regulations.
"You still need a visa for this program," comments Pietro Pennisi, Partner & Senior Immigration Attorney at JMU law firm in Italy. "Many of the people interested in this program are being misled, or misinformed. You cannot obtain a visa in Italy through these programs, you need a visa for this program."
For non-EU members, to obtain Italian residency, you need the requisite visa for Italy. If you are a member of the European Union, you need proof of health insurance and the ability to demonstrate you have the required minimum capital in your bank accounts. For Non-European Union residents, it is even more complicated. For example, the Molise program (offering 25,000 EUROS or roughly 700 EUROS/month for three years), which will no longer be accepting applications after November 30th, requires you to establish a business in Molise. This requires a work-permit. A work permit requires a visa. Through the visa, you can then apply for residency.
In other words, simply purchasing a one EURO home or being accepted into the Molise program does not grant the immediate right to receive a visa for Italy. This still needs to go through traditional, formal immigration processing channels, and eligibility for obtaining a visa in Italy will vary on a case-by-case basis.
At Davies & Associates, we offer a full-suite of relocation and business services for Italy. This includes immigration and residency solutions, real-estate and property representation, business and corporate support, as well as tailored tax advice.
In fact, the above programs are simply one part of the bigger picture when it comes to Italy's efforts to stimulate the national economy (read more about Italy's new Impatriate Tax Regime for high net worth individuals, investors and pensioners). For those interested in learning more about opportunities to migrate and live in Italy, please contact us today.