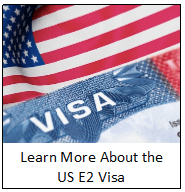 The E2 Treaty Investor Visa and the E-1 Treaty Trader Visa are popular choices for people who want to move to the United States to run a business. Under these programs, eligible business owners can establish a business of their choosing or can opt to invest in/purchase an existing business. The business owner's spouse can also apply to work in the U.S.
While there's no minimum investment for an E2 visa the US State Department advises consulates to look for an investment of around USD $100,000 - not necessarily all in cash. Unfortunately, E Visas are not automatically available for everyone.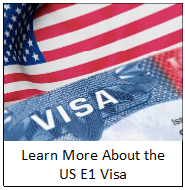 Only citizens of E Visa eligible countries (referred to as E Treaty Countries) can take advantage of the E visa program. Even if your country of citizenship is not on the list, you may still be able to come to the U.S. using the E visa program if you first become a citizen of an E-2 Treaty country. The team of immigration lawyers at Davies & Associates works with clients in both obtaining citizenship of an E2 Treaty Country, and then filing the E2 visa application.

E-2 Visa Eligibility for Investors Not from E2 Countries
If you are a citizen of a non-E2 treaty country including China, India, Nigeria, Russia, South Africa, or Vietnam, you cannot apply for an E-2 Treaty Visa apply for an E-2 Treaty Visa directly. Instead, you must first become a citizen of an E-2 Treaty Country.
There are many countries on the list from which you could choose. In fact, when choosing one of these E-2 Treaty Countries, you may be able to complete the entire process in less than a year.
There are several ways to obtain a Citizenship for an E2 visa treaty country.
Citizenship through Donation
Citizenship by Bank Deposit
Citizenship by Investment
Citizenship through Ancestry
Citizenship through Special Association
Citizenship Through Residency
If you obtain a citizenship through a "financial investment", US law now requires you to be "domiciled" in that country for three (3) years before applying for an E visa. In most countries "domicile" does not mean "resident". There are other ways to circumnavigate this domicile requirement, please contact our office for details.
Davies & Associates helps clients obtain citizenship in these and other E2 countries so they can then pursue their E2 status in the U.S.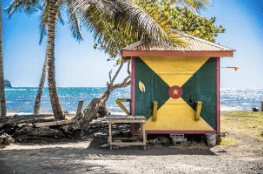 Citizenship by Donation:
Grenada, Armenia and Egypt
Only three E visa countries offer citizenship by donation.
US law requires those applying for an E visa through citizenship obtained through a "financial Investment" to be domiciled in that country for three (3) years. The natural meaning of "donation" clearly does not encompass the concept of a financial investment.
Citizens of Grenada who obtained Citizenship by donation may also transmit nationality to their spouse. A spouse of a Grenadian Citizen obtains nationality through a completely separate law which has nothing do to with either donation or investment and is eligible for a US E visa.
While Grenadian law explicitly states that a donation is not a "Financial Investment" the laws of Armenia and Egypt are less clear.
| | | | | |
| --- | --- | --- | --- | --- |
| Country | Donation Required | Language Required | Processing Time | Dual Nationality Allowed |
| Armenia* | USD 100,000 - USD150,000 | TBC | TBC | Yes |
| Egypt | USD 250,000 | Arabic | 9 -9 months | Yes |
| Grenada | USD 150,000 | None | 3-4 months | Yes |
*Armenia has applied to become an EU Member State.
The Maltese Citizenship by Donation program has been permanently retired.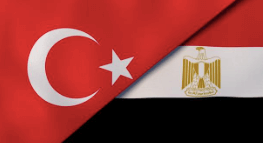 Citizenship by Bank Deposit:
Turkey, Bulgaria and
Egypt
Citizenship by Bank Deposit is the lesser known of the mechanisms for obtaining citizenship by investment. Commissions for Citizenship by Investment on the other hand can exceed USD $100,000.
Citizenship by Bank Deposit has a number of advantages:
You are in control of your money and withdraw it whenever you wish to, although doing so may cause a loss of your citizenship.
For Turkey it is possible to hold the deposit in USD, avoiding the risks of local currency. Egypt requires deposits to be held in Egyptian pounds.
| | | | | | |
| --- | --- | --- | --- | --- | --- |
| Country | Deposit Required | How Long Does the Deposit Need to be Maintained | E1, E2 or both | Initial E2 Visa Validity Period* | Number of Entries for E2 |
| Turkey | USD 500,000 | 3 years | Both | 5 years | Multiple |
| Egypt | USD 750,000 | 5 years | E2 Only | 3 months (can be renewed) | 1 |
| Egypt | USD 1,000,000 | 3 years | E2 Only | 3 months (can be renewed) | 1 |
| Bulgaria | EUR 1,000,000** | 5 years | E2 Only | Multiple | 60 Months |
* While the US E2 visa validity period may be as short as 3 months persons entering the United States on an E2 visa are usually admitted for an extendable period of 2 years. This 2 year rule applies regardless of the E2 visa validity period.
** Initially a sum of EUR 500,000 is deposit for one year during which time the applicant is a permanent resident of Bulgaria. After 1 year another 500,000 is deposited in return for Bulgarian Citizenship.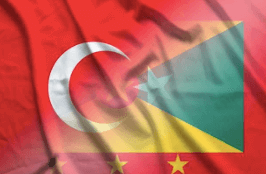 Citizenship by Investment:

Grenada, Turkey, Montenegro, Jordan, Austria, and Singapore
In December 2022 a new law required persons who obtained their E visa qualifying citizenship through "a financial investment" to be domiciled in the applicable country for three (3) years before being eligible to apply for an E2 visa. What constitutes "domicile" for this purposes will likely vary by country of nationality but could potentially involve minimal actual residency in that country.
The restriction does NOT seem to apply to those who obtained their citizenship by donation
Grenadian Citizens who obtained their Citizenship by marriage to a Grenadian Citizen do not appear to be impacted by this new law. Nothing seems to prevent one partner obtaining a Grenadian Citizenship through investment and that person's spouse then obtaining citizenship based on marriage to a Grenadian. Grenada is unique as most other countries impose a residency requirement on spouses obtaining citizenship through marriage.
| | | | | |
| --- | --- | --- | --- | --- |
| Country | Investment Required | Language Required | Processing Time | Dual Nationality Allowed |
| Austria | EUR 6 Million | Austrian | 12 months | No |
| Bulgaria* | EUR 1 Million | None | 2 years | Yes* |
| Egypt | USD 250,000 | None | 6-9 months | Yes |
| Grenada | USD 150,000 | None | 3-4 months | Yes |
| Jordan | USD 1 Million | No | No | Yes |
| Montenegro | Program Suspended | Program Suspended | Program Suspended | Program Suspended |
| Program Suspended | USD 400,000 | No | 1-4 months | Yes |
* Only native-born citizens, citizens of the EU, EEA and Switzerland and spouses of Bulgarian citizens are allowed dual nationality.
Grenada
Pursuing a Grenada-U.S. E-2 Visa means you will first become a citizen of this stunning, Caribbean nation known for its stable government and white, sandy beaches. Citizens of this English-speaking country enjoy visa-free travel to more than 153 countries, including the U.S., the U.K., China, and the EU Schengen countries
The Grenada citizenship E-2 Visa generally starts with either a donation of $150,000 or an investment of at least $220,000 in government-approved real estate, meeting certain investment timing and other maintenance requirements.
All Grenadian CBI applications are ultimately approved by the Grenadian Prime Minister.
Our Grenadian immigration lawyers and E2 visa citizenship by investment lawyers are familiar with Grenadian E2 requirements and can assist clients with this option
Learn more about the Grenada E-2 Visa process here.
Turkey
Turkish Citizens are eligible to apply for an E2 visa.
Turkey offers a variety of Turkish Citizenship by investment options, including making an investment in government bonds. Another Turkish option involves investment in an applicable development project. For a comprehensive list of Turkish Citizenship by Investment Programs please fillow this link.
Unfortunately, all of the Turkish options involve a financial investment and require three (3) years of domicile in Turkey before applying for an E2 visa USA.
Many of these options also involve holding an investment in Turkish Lira. In recent years the Turkish Lira has been subject to substantial currency devaluation.
Montenegro
Another popular option to obtain E-2 status in the U.S. was pursuing citizenship in the western Balkans nation of Montenegro. This country's government has applied for membership in the European Union and has implemented an opportunity for non-citizens to obtain citizenship by making real estate investments and monetary donations. The minimum required amounts vary, depending on whether the applicant is investing in a more-developed or less-developed part of the country. This program was scheduled to expire on December 31, 2021, but was extended through December 31, 2022.
As of the time of writing the Montenegrin Passport through CBI option will permanently expire at the end of 2022 and will no longer be available.
Learn more about the time-limited Montenegro citizenship by investment program here.
Singapore
Each year a small number of our Indian clients obtain Singaporean Nationality through the "family office" option which requires and investment of USD 200 Million. As these clients usually become domiciled in Singapore for at least three years before obtaining Singaporean Nationality they qualify for an E2 under the US-Singapore treaty.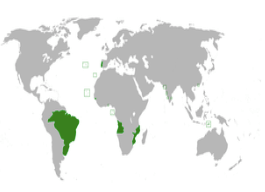 Citizenship by Special Association: Israel and Certain Portuguese Colonies
Portugal
Portuguese law recognizes the right of persons born in a former Portuguese colony to claim Portuguese Citizenship. As long as the births are registered in Portugal the right to Portuguese nationality can continue up to three (3) generations.
In the case of India, this means person born in the former Portuguese colony of Goa. In the case of Brazil this effectively includes a large percentage of the Brazilian population. Other former Portuguese colonies include Angola, Mozambique, Macau and Cape Verde.
In December 2022 Portugal became an E2 and E1 treaty investor country. This potentially grants Indians born in Goa, Brazilians and their decedents to the third generation the right to an E2 and E1 visa Status.
Davies & Associates has a Portuguese immigration lawyer in Lisbon, Portugal who is familiar with Goa-based Portuguese Citizenship applications and Brazilian claims to Portuguese Citizenship.
Israel
Israel offers generous Citizenship options for certain individuals.
The Israeli Law of Return allows these with Jewish mothers and grandmothers and gentiles including those who converted to Judaism to qualify for dual Israeli citizenship. As of 2022, around 1,300,000 Russian Citizens have naturalized as Israeli Citizens, or a staggering 15% of the Israeli population.
As of May 2019 has become an E-2 treaty country and E-1 treaty trader country. While applicants not resident in Israel may not be able to process for an E visa at the US consulate in Tel-Aviv other consulates are willing to accept these cases.
Citizenship by Descent: Italy and Southern Europe
Many countries offer some form of Citizenship by descent.
Ireland has a generous law which allows nationality through grandparents born in Ireland. Hungary allows you to trace ancestry back 150 years. Poland allows applicants to reach back to great-grandparents born in Poland. Italy has no limit on how far back ancestry can be traced. Davies & Associates has a team of Italian immigration lawyers and Portuguese immigration lawyers who are able to assist.
Citizenship by Descent tends to be especially generous in Southern European Countries and includes Italy, Spain, Portugal and a number of other nations.
Processing times in Citizenship by descent cases can be lengthy but for persons who qualify this can be a very cost-effective route to a US E2 visa.
If you can trace ancestry to the citizen of an E visa country please contact our office
Click here to visit our Italian citizenship by decent webpage.
Citizenship through Residency
A number of E2 treaty investor and E1 treaty trader countries operate Residency by Investment programs.
| | | | | | | |
| --- | --- | --- | --- | --- | --- | --- |
| Country | E2, E1 or Both | Minimum Investment | Processing Time for Permanent Residency ("PR") | Language Requirements for Citizenship | Dual Nationality Allowed? | Years of PR to Citizenship and E visa Eligibility |
| Albania | E Only | Purchase 50% ownership of any property (no minimum) | 3 months | Basic Albanian | Yes | 5 years |
| Argentina | Both | USD 150,000 | 3 years | Spanish | Yes | 2 years |
| Australia | Both | UD 2.5 Million | 12 Months | Basic English | Yes | 4 years by application |
| Austria | Both | EUR 40,000 | 1-3 Months | German | No | 10 years |
| Canada | Both | CAD 100,000 (PNP) | 12-31 Months | English or French | Yes | 3 Years in a 5 Year Period |
| Ireland | Both | EUR 500,000 | 9-12 months | None | Yes | 5 years |
| Italy | Both | EUR 250,000 | 3-4 Months | Italian (Level B1 or higher) | Yes | 10 years (lower for EU citizens) |
| Latvia | Both | EUR 50,000 | 1-3 Months | Latvian | Yes | 5 years (resident in Latvia for 4) |
| Luxembourg | Both | EUR 500,000 | 6 months | Basic Luxembourgish | Yes | 5 Years |
| New Zealand | Both | NZD 2,500,000 | 8-9 Months | Conversational English | Yes | 5 Years |
| Panama | E2 only | USD 100,000 | 30 days | Spanish | No | 5 Years (Nationals of other Latin Countries and Spain Can be Faster) |
| Portugal | Both | EUR 280,000 | 18 months | Basic Portuguese | Yes | 5 years |
| Singapore | Both | SGN 2,500,000 | 9-12 Months | English, Malay, Mandarin or Tamil | No | 2 years |
| Spain | Both | EUR 500,000 | 20 days | Spanish | No but contact as as there are exceptions | 10 Years EXCEPT Citizens for former Spanish Colonies and Sephardic Jews (2 years) |
| Switzerland | Both | CHF 250,000 | 6 Months | German, French or Italian (by area of residency) | Yes | Currently unclear |
| Thailand | Both | THB 600,000 | 2-3 Months | Basic Thai | Yes | 10 years, possible exceptions applies |
| United Kingdom | Both | Please contact us, the UK programs are currently in flux | Please contact us, the UK programs are currently in flux | Basic English | Yes | Please contact us, the UK programs are currently in flux |
Russian Nationals and CIS Countries
Certain countries have special arrangements allowing for certain nationals to easily obtain a residency permit and permanent residency. For example, Russian Nationals can relatively easily obtain residency and Citizenship in Kazakhstan, Azerbaijan, Kirgizstan, and Georgia. All of these are E2 visa treaty countries.
The Right E2 Visa Immigration Attorney Can Make a Difference
At Davies & Associates, we believe it's important to choose the right E2 visa lawyer.
If your home country is not on the E-2 Treaty Countries list and you are considering the E-2 Visa for Grenada or another option to obtain your E-2 status in the U.S., you should choose an immigration attorney who is knowledgeable about current consulate practices. Your lawyer should also be prepared to offer advice, guidance, and other considerations as you begin the application process.
In some cases, it will be most advantageous to begin the Visa application process in your home country; in other situations, applying through a consulate in Grenada, Turkey, Montenegro, or another country offering citizenship by investment (CBI) may be a better option. Sometimes, the U.S. consulate in a country other than your home country or target CBI may accept your application, too.
Choosing an immigration attorney who has significant experience helping clients with situations similar to yours can provide added peace of mind as you embark on your journey to move to the U.S. under the E-2 program.
Tax Considerations
In addition to evaluating the CBI program differences in various countries as you pursue E-2 status, it's also important to consider the potential tax implications of various options. In fact, there can be significant tax benefits if you understand the tax framework and rules.
When selecting an attorney to advise and help you with the E-2 program, choose a lawyer and firm with a background or with access to qualified tax professionals who can help you understand your options and the tax implications/benefits associated with each.
Choose D&A for CBI Advice and Services
Davies & Associates helps clients obtain U.S. residency and citizenship under the E-2 program, assisting with every step from the CBI application process in a treaty country to obtaining E-2 status, applying for 'green cards,' and ultimately pursuing U.S. citizenship. In fact, we've been a leader in this area of immigration law since the Grenada and Turkish CBI programs began.
We stand apart from the competition in several ways
Independence
We are an independent law firm acting in your interests.
We are NOT a visa agent and are free of the conflicts of interests which visa agents are subjected to.
Specialist E-Visa and Citizenship Lawyers
We have one of the largest specialist E visa application teams of any US law firm and our history of success is second to none.
We are not a visa agency and have specialist citizenship lawyers licensed in multiple countries including the UK, Italy, India, Portugal, USA, Singapore, Philippines and others.
History of Success, Second to None
Our dedicated E-2 team has significant experience successfully obtaining E-2 visas through citizenship by investment for clients whose home countries are not on the E-2 Treaty Countries list.
Local Presence, Global Service.
Our firm has a presence across the globe and is able to deliver service in multiple international locations.
We hold a full Grenada CBI agent license — a requirement under current Grenadian law. We are also proud to be the first law firm in the U.S. to succeed in helping a client obtain E-2 status based on their donation in Grenada.
We also have a physical presence in Turkey. Our team of experienced attorneys in Istanbul help clients obtain their Turkish citizenship by investment so the clients can pursue E-2 status in the U.S.
Confidentiality
We maintain strict confidentiality standards.  As a law firm your information is subject to attorney-client confidentiality.  While governments and tax authorities can compel your confidential information from visa agents and financial advisors information held by a law firm cannot be compelled.
Contact Davies & Associates Offices in United States
Check all of our locations around the world.
Looking to acquire an E Visa?
We are known for our creative solutions that obtain "impossible" visas, we solve the most complex immigration problems for businesses, investors, individuals, and families.
E Visa Immigration lawyer near me
Several lawyers told me I would not be able to get a TN visa. Two weeks after contacting Davies & Associates I was working in New York, visa in hand.
Individual seeking 'Impossible' TN Visa
D&A was very detail-oriented and was very thorough in what they did" L1 Visa Client. There was a lot of work on my case and worked on it 24/7 and was very patient answering all my questions.
E2 Visa Client
My case felt complex but D&A managed the whole process carefully and helped me move seamlessly from one stage to the next.
E2 + CBI Client
D&A was my guiding light through the entire EB5 Process.
EB5 Visa Client
I would definitely be a big advocate for the rest of my life for anyone wanting to explore the Grenada Citizenship by Investment Programme leading to the E2 Visa. The most important thing is a good team behind you.. with Davies & Associates you're in safe hands… you need someone who can give you all the support at the ground level and, again, you are well take care of by D&A. The people are really warm, very helpful and quite openminded when it comes to business… Not to mention as a passport it's great from a travel perspective…It's just 4/5 hours from New York.
Grenada CBI + E2 Visa Client
The entire process of getting an EB5 visa is handled in a professional way by Mark Davies and his team. EB5 is a wonderful option for anyone considering moving to the United States if you have the means. I was hoping to use the H1B route for my children, but it became unreliable and so I looked to the EB5 Visa instead. It is great for anyone who has the resources. Mark gives you the first meetings himself which gives you great comfort. Both Mark and Sanjay are abundantly available and I even had the pleasure of hosting them at my house.
Parent of 2 EB5 Visa Holders
I'm in a process of extending my L1 visa. I submitted a few questions regarding my case and he contacted me back almost immediately both by e-mail and telephone. Unlike other attorneys I met before, he gave me the impression of knowing from the top of his head what kind of visa I have, and what actions had to be taken to extend it. He is very thorough and clear regarding the process and what to expect in terms of timelines and issues that may arise. He is constantly in contact, so you definitely know he's working on your case.
L1B Visa Holder
Mark Davies is a joy to work with. His extensive knowledge, speedy response and attentive service took away all my fears of dealing with immigration and visa applications. He is very generous with his time in explaining every step along the way and I have already and will in the future recommend him to anybody who is looking for an immigration lawyer.
E2 Visa for Small Professional Business With International Offices
Davies & Associates assisted us with an immigration emergency involving my brother's fiancée who was outside the United States. They assisted us in an highly professional manner, working with the relevant US embassy, US immigration and the governments of two other countries. As a result of their efforts the individual involved is now working in the United States. While their knowledge of the law is exemplary what really distinguishes this firm and attorney Davies from any other firm we have worked with is their dedication to customer service and their unrivaled level of professionalism.
Complex Fiancée Visa Need Involving Multiple International Jurisdictions
Several lawyers told me I would not be able to get a TN visa. Two weeks after contacting Davies & Associates I was working in New York, visa in hand. I have recommended this firm to several friends and colleagues, they do an excellent job every time.
Individual Seeking 'Impossible' TN Visa
I was qualified as a physician in a foreign country. Being on a J1 visa I was facing having to leave the United States and return to my home country. Davies & Associates secured one of only 30 J1 visa waivers available in my State, allowing me to work for a US hospital and remain in the United States.
Doctor Seeking J1 Visa Waiver
I am very satisfied with the services Mark Davies has provided me. He has a very extensive knowledge in immigration laws and has a thorough approach to any case.
U Visa Applicant, A Victim of Crime
Looking to relocate or having trouble with a visa applicaton?
We are known for our creative solutions that obtain "impossible" visas, we solve the most complex immigration problems for business, investors, individuals and families.
Request Free Consultation