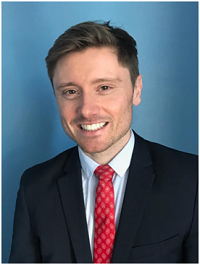 Duncan Hill is marketing director at Davies & Associates LLC. Duncan is not a lawyer and nothing in this blog constitutes legal advice.

President Trump tweeted last night that he would sign an executive order banning immigration to the United States. While it is still unclear how this will play out, it is only likely to be a temporary setback. Anyone hoping to apply for a US visa should continue as normal if their circumstances permit.
"In light of the attack from the Invisible Enemy," the president tweeted, "as well as the need to protect the jobs of our GREAT American Citizens, I will be signing an Executive Order to temporarily suspend immigration to the United States."
Beyond the tweet, there is very little detail on what would be covered in the executive order. Immigration is a broad concept in the United States, ranging from asylum and the rights of undocumented workers to green cards for investors under the EB-5 Visa program. Would, for example, spouses of Americans (K-1 visas) be included in a ban?
Despite the lack of detail, it might still be advisable for would-be immigrants to press on with their applications. For one thing, any ban would likely cause a build-up of demand. Therefore, progressing an application would help secure a good position in the line once a ban is lifted.
While it is difficult to predict when such a lifting would occur (especially as the ban has not yet been ordered), there are still clues. For starters, President Trump said in his tweet this would only be temporary. Moreover, there are also likely to be legal challenges as there were over Executive Order 13769, the so-called "Muslim Ban". Additionally, this being an election year, a change of administration in January 2021 would likely result in a reversal.
The second, closely related reason to persevere with an application is that it takes time to prepare one. Davies & Associates specializes in EB-5 visas, E-2 visas, and L-1 visas, all of which require significant preparation. This work could still be conducted while a ban was in progress.
Under the EB-5 program an entire family can obtain Green Cards in exchange for a minimum $900,000 investment. The US authorities are meticulous that each dollar is properly accounted for, and this can take time to document.
The United States Citizenship and Immigration Services (USCIS), which processes EB-5 applications, is still operating in spite of Coronavirus. While they are closed to public interactions, they continue to adjudicate cases. Processing times currently range from 30 to 50 months. Reform to the EB-5 adjudications process will probably reduce this, but it nevertheless points to a time frame much greater than a temporary immigration ban.
The E-2 visa allows a family to move to the United States for the purposes of owning and operating a business. The applicant must pitch a credible business case to the US authorities, which takes time to prepare.
E-2 applicants must come from an E-2 Treaty Country. If you are not from an E-2 Treaty country, it is possible to become eligible for an E-2 visa by first taking citizenship of a country that is eligible. The cheapest and most cost-effective of these is Grenada, Turkey and Montenegro.
Processing times for these citizenship-by-investment programs are quick. In Grenada, for example, citizenship can be obtained in less than three months. The Grenadian authorities are still processing applications, despite a strict lockdown. There is no requirement to visit the country so applications can be made remotely.
Davies & Associates has helped clients obtain the E-2 visa in this way. Countries non directly eligible for the E-2 visa include India, China, Russia, Vietnam, South Africa and Nigeria. Davies & Associates has helped people from non-Treaty countries become eligible for the E-2 visa.
The L-1A visa moves managers within the same company, from an overseas office to an American one. At D&A we specialize in so-called "new office" L1s. This is where we help clients set up a US branch of their existing business and then move themselves or a colleague there to manage the new office.
Inevitably it is necessary to set up the US office before applying for the visa. Again, this is work that could be done regardless of an immigration ban. Our corporate lawyers have helped hundreds of foreign businesses relocate and thrive in the United States.
So, given the time it takes to prepare a visa application and the uncertainty surrounding the ban, it is advisable to start applying regardless. The USCIS and American embassies would likely face a backlog once any ban is lifted. Secure yourself a good position in the queue by proceeding with your application.