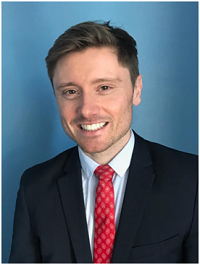 Duncan Hill is marketing director at Davies & Associates LLC. Duncan is not a lawyer and nothing in this blog constitutes legal advice.

The United States Citizenship and Immigration Services (USCIS) has changed the way it processes I-526 petitions. Instead of operating the first-come-first-served approach, adjudications are now being determined by visa availability.
An I-526 petition is the application for the EB-5 Immigrant Investor Visa. This program offers a relatively straightforward path to a Green Card for families or individuals able to invest $900,000 to create ten jobs in the United States.
Under the previous approach, all I-526 applications were processed in the order in which they arrived at USCIS. This meant that resources were allocated to adjudicating I-526 forms submitted from mainland China, even though there is a long wait for visas for people born there.
The popularity of EB-5 in China means that the country has far exceeded its annual quota of 700 visas / no more than seven percent of the total 10,000 available visas for a given year. People born in mainland China currently face a multiple-year wait for an EB-5 visa.
Under the first-come-first-served approach, USCIS was compelled to adjudicate Chinese applications in sequence – only for them to sit in another queue once approved. Under the new system, USCIS is able to prioritize applications from people from countries that do not face a wait for a visa.
In practice, this means removing applications from mainland China from the queue until such a time as visas become available. The aim of the change is to reduce processing times for applicants from underrepresented countries. Standard processing times currently take up to 50 months.
Besides China, the other two countries with the greatest number of EB-5 applications are India and Vietnam. Neither is expected to be affected by this processing change in the short term. The priority dates for both countries are actually forecast to become "current" once again in the visa bulletin this summer.
However, it should be caveated that this may well be the artificial result of processing issues
at USCIS. Once these are worked through, visa availability would quickly diminish and applications from India and Vietnam would be placed on the backburner with China.
One upside to having an application pending for longer at USCIS is that a child might not "age out" while waiting for a visa to become available. A single EB-5 application can cover an entire family provided the children are under the age of 21.
In a quirk of the system, a child's age is "frozen" while the application is pending with USCIS and they begin "aging" again once it is approved. This means some families see a child pass the age threshold after they have been approved but before a visa has become available. In this case, the child would require their own separate EB-5 application to move to the United States with the rest of the family. By having an application "pending" for longer, aging out would become less of a critical issue.
In spite of these changes, it is still possible to jump the queue by paying to expedite an I-526 petition. It is also possible to force USCIS to act on a pending application if you feel your EB-5 application has been unreasonably delayed. By filing a writ of mandamus in federal court, USCIS can be compelled to act on your I-526. Oftentimes, the mere threat of legal action will compel USCIS to adjudicate without needing to go the whole way towards litigation.
Our team has filed dozens of successful writs of mandamus actions against USCIS for unreasonably delaying immigrant petitions. We can assist regardless of whether your I-526 application was prepared by Davies & Associates.
To remain compliant with the EB-5 program, an applicant's investment must create and sustain ten full-time American jobs. To ensure compliance, the vast majority of investors place their investments with a Regional Center.
Regional Centers use the investment to fund construction projects like hotels, condominiums and retail complexes. These projects require significant amounts of labor which ensures compliance with the job-creation requirement.
It is important to invest with a reputable Regional Center to maximize the chance of the return of your investment. Davies & Associates is able to provide due diligence on Regional Center projects.