On June 29, 2023, CEO of law firm Davies & Associates – Mr. Mark Davies and Mr. Tuan La, CEO of Onekey law company, had an in-depth meeting and exchange with interested investors in Vietnam. to the L-1 visa.
Overview of the meeting and discussion about L-1 Visa and US tax at USIMI Group:
During the exchange, USIMI Group and Mr. Mark Davies shared about L1-visa:
"This is the best way to use for investors who want to immigrate to the US quickly, within just a few months"
So what is an L1 visa? Which investment and employment model is suitable for doing business in the US with an L1 Visa? What are the application conditions and how to join the L-1 Visa? Please refer to the details below:
What is an L1 Visa?
The L-1 visa, also known as the L1 Visa, is a type of nonimmigrant visa used by companies to transfer management and executive personnel from affiliated offices, subsidiaries or overseas parent company to work at the company's office in the US.
L1 visa belongs to the US work visa group and is considered a non-immigrant visa (Non-Immigrant Visa), similar to a work permit (Work Permit) in Vietnam.
L1 visa holders have the legal right to reside and work in the United States without the need for any other work permits. The maximum duration of this visa is 7 years.
The L1 visa category is mainly for businessmen and senior managers of companies in Vietnam, who have a need to come to the US to do business and invest, and want to settle in Vietnam for a long time. America.
How many types of L1 Visa are there?
Visa L1 includes two types, suitable for two different subjects:
L1-A visa is a type of visa for business owners in Vietnam and owning companies doing business in the US, managers or senior executives of the company in Vietnam. The duration of this visa can be up to 7 years.
The L1-B visa is for professionals with special ability in a specific industry (Specialized Knowledge). The duration of this visa is also up to 7 years.
Why should you get an L-1 Visa? Advice from D&A's immigration law expert:
The L1 Visa has a number of specific benefits that Vietnamese investors should consider:
This is a quota-free visa in the US: unlike some other visas, there is no limit to the number of visas issued annually to certain countries.
Fast processing time: Average processing time is from 3-6 months. You may use Special Handling Requests by paying an additional fee of $2,500. With special processing, USCIS is required to respond to L1 Visa applicants within 15 business days.
Family: L1 visa holders are allowed to bring their spouse and dependent children to the United States on an L-2 visa.
Right to Work for a Spouse: allows an application for a work permit when they enter the United States to work for any U.S. employer.
Tax advantages: The L1 visa is a non-immigrant visa, meaning it does not provide permanent residency (Green Card) to the applicant. While Green Card holders can be taxed on worldwide income, non-immigrant visa holders generally are not. (However, you should still consult a tax professional if you want to ensure that you will not be considered a tax resident of the United States.)
Convert to Green Card: can convert to Green Card through L1A visa type. The criteria for the L1A are very similar to those for the EB-1C, the multinational Executive or Executive visa category, which makes it easier for L1A visa holders to become permanent residents. The L1 category is also considered a dual purpose visa.
About USIMI Group:
For more than 20 years of operation, the experienced team, along with experienced partners, advisors, and lawyers have participated in the US government's Immigrant Investor Programs. USIMI Group is one of the few in the industry that has implemented many prestigious and successful settlement investment projects.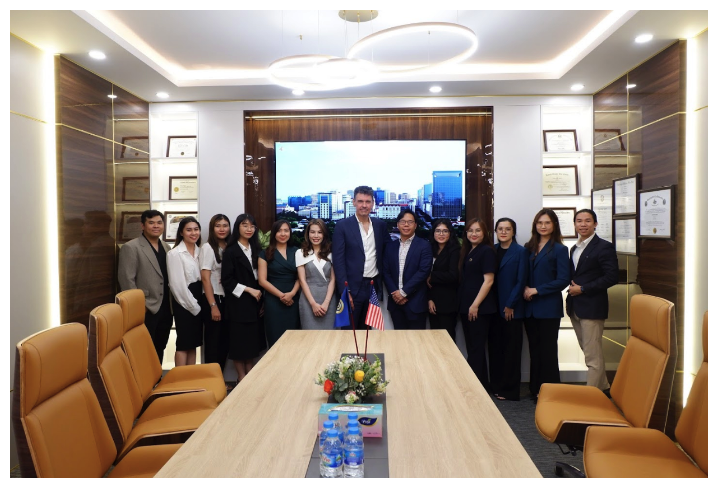 With extensive expertise and experience in EB-5, EB-3 and L-1, USIMI-GROUP completed the application quickly and successfully, creating quality investment opportunities.
The mission of USIMI Group is to connect investors with leading prestigious projects, in order to ensure the Green Card of the whole investor family.
Official website of USIMI Group: https://usimigroup.com/