How to obtain L visa at the US Consulate General in Chennai, India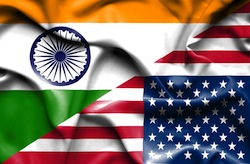 The L-1 visa allows for the transfer of certain employees to the US office of your business. It can be an existing US office or we can set a new US office up for you. Click here to find out more about the L-1 Visa.
This page briefly outlines the L-1 visa application process at the US consulate in Chennai, India. However, generally, you can apply for the L-1 visa from any country. Our team is happy to consult with you and you may click here to contact us to arrange a free consultation to discuss your business' needs, personal circumstances and plans.
In order to obtain an L-1 visa an applicant must complete the following steps detailed on this page.
Please note that all Blanket L1 visa petitions filed in India are adjudicated in Chennai.
*All Blanket L Visas are processed at the U.S. Consulate General in Chennai.
The U.S. Consulate General in Chennai is the sole acceptance center in India for all applications for intra-company transfers under the blanket L category . The U.S. Embassy in New Delhi and U.S. Consulates in Mumbai, Kolkata and Hyderabad no longer accept or process applications for this visa category. The blanket L category includes specialized knowledge professionals, executives and managers.
Please note that L-2 dependent visa (for spouse and children under 21 years) and individual L visas (L1B and L1A individuals) may be processed at all posts in India Chennai, Hyderabad, Kolkata, Mumbai, and New Delhi.
Address/Location:
U.S. Consulate General, Chennai
Gemini Circle
Chennai 600 006
Phone: 044-2857-4000
Fax: 044-2811-2020
U.S. Consulate General Chennai - U.S. Embassy & Consulates in India (usembassy.gov)
Email address:
Nonimmigrant visas [email protected]
Call Center:
Callers in India: Call +91 120 4844644 or +91 40 46258222.
Callers in the United States: Call +1 703 520 2239.
Skype: To use Skype to speak to a customer service representative Monday - Friday from 8:00 a.m. to 8:00 p.m., India Standard Time (IST), and Sunday from 9:00 a.m. to 6:00 p.m., IST, please add a new contact to your Skype account with the Skype name ustraveldocsindia
Solutions by City:
Select a City for local information
Contact Davies & Associates, Mumbai Office