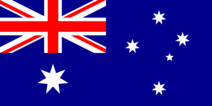 Each year 10,500 non-immigrant E-3 temporary work visas are available to nationals of Australia who work in speciality occupations, as well as their spouses and children.
Applying for an E-3 work visa is a relatively straight forward process in most cases.
Eligibility
To be eligible for an E3 visa, you must:
Be an Australian Citizen (you must have an Australian passport);
Have a University Degree (that is deemed equivalent to at least a US Bachelor's Degree), or 12 years of relevant work experience, or a qualifying combination of school and experience; AND
Have an offer for a job that typically requires a Bachelor's Degree in your area of study.
You can e-mail or call our office 1-860-830-5665 for a free assessment of whether your education/experience and the job being offered to you in the U.S. will qualify you for an E-3 visa.
How do I Apply for an E-3 visa?
The first step is to receive a job offer from a US employer.
Your employer will obtain an "LCA" from the US Department of Labor (we complete this step for our clients).
Your employer is legally required to comply with certain notice and recordkeeping requirements (we guide our clients through this compliance step so that the burden on the employer is minimal).
You may apply for your E-3 visa at a US consulate (in some situations you can apply for E-3 status from within the US, but visas can only be issued at US consulates).
You must take a copy of the LCA approval, along with other evidence to prove your eligibility, to your visa interview.
More detail is available by e-mailing or calling our office 1-860-830-5665 or by clicking on the links on this page to USCIS or the US Embassy in Canberra, Australia.
Can My Spouse Accompany Me and Work in the USA?
Yes. Unlike with other visa types, the spouse of an E-3 visa holder may accompany the E-3 visa holder and apply for an Employment Authorization Document that allows them to work anywhere in the U.S.
Does my Spouse Have to be an Australian?
No. Your spouse does not have to be an Australian.
How Long is the E-3 Visa Valid?
Each E-3 visa is USUALLY valid for a period of 2 years. Unlike with other visas, an E-3 visa may be renewed indefinitely.
What do I Need to Know as an Employer?
As the petitioning employer, you will need to file a Labor Condition Application ("LCA") with the Department of Labor. The process is similar to that for the H1-B visa. As a part of the LCA process, employers make assertions regarding, amongst other things: paying the prevailing and actual wages; not breaking up strikes; and maintaining public access files. Before you can file the LCA you must comply with specific notice requirements. And after filing you are required to make certain information related to the job and LCA available to the public and you must keep those records for several years. We guide our clients through these notice and recordkeeping steps of this process. The burden is very minimal on the employer, but it is important to comply because the monetary penalties for violations can be high.
US Consulates in Australia
E-3 visas for Australian residents are processed in a US consulate. The US Embassy in Canberra does NOT process visa applications. US Consulates in Australia are located at: