How to obtain L visa* at the US Embassy in Kolkata, India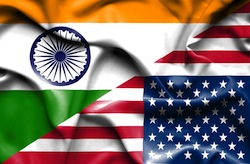 Upon receipt of the approved L visa petition, the beneficiary must complete the following steps to obtain the L visa:
Steps
Notes/Remarks
1. Complete the Online Non-Immigrant Visa Application, Form D-160.

Follow this link to complete Form D- 160:
http://www.ustraveldocs.com/in/in-niv-ds160complete.asp

For any inquiries on completing the DS-160, you may visit this website:
http://travel.state.gov/content/visas/english/forms/ds-160--online-nonimmigrant-visa-application/frequently-asked-questions.php.

2. Pay the visa application fee of $190.

Although fees are listed in U.S. dollars, payment must be made using local currency.

Follow this link to check the visa fee for L visa:
http://www.ustraveldocs.com/in/in-niv-visafeeinfo.asp

Learn about bank and payment options through this link:
http://www.ustraveldocs.com/in/in-niv-paymentinfo.asp

3. Schedule your personal interview with the U.S. Consulate General in Kolkata, India.

You may schedule your personal interview at any U.S. Embassy or Consulate, however, it may be difficult to qualify for a visa outside of your place of permanent residence. In general, you must schedule an appointment for your visa interview at the U.S. Embassy or Consulate in the country where you live.

You will need to provide the receipt number that is printed on your approved Petition for a Nonimmigrant Worker, Form I-129, or Notice of Action, Form I-797, to schedule an interview.

You may make an appointment through the call center:
Callers in India: Call +91 120 4844644 or +91 40 46258222.
Callers in the United States: Call +1 703 520 2239.

You may also schedule your appointment online through this link: http://www.ustraveldocs.com/in/in-niv-appointmentschedule.asp

The approximate appointment wait time is 1 calendar day (as of November 2015).

4. Sit down with our team to prepare for your visa interview in Kolkata.

We, at Davies and Associates, are ideally positioned to assist you in your preparation for the interview though our location in India. We can answer all your questions about the interview process, give you valuable tips and do mock interviews.

For over fifteen years, we have worked with your fellow Indian nationals and gained deep understanding of your needs and culture. We narrowly tailor our services to meet your needs and produce the very best immigration solutions possible.

While there can be no guarantees, none of the visa applications we have prepared has ever been denied given our personalized approach and close interaction with our clients.

5. Attend your visa interview and bring all required documentation in Kolkata.

Required documentation includes:

Your passport (and your old passports)
Your application photo
The DS-160 barcode page (you will not need the full application)
The HDFC visa application fee receipts

PLUS

I-797 -- the original notice of approval
The complete I-129 and I-129L petition (3 copies)
Evidence of tenure with the petitioning company.

The Embassy will not accept documents received directly from the company by mail or fax.

All L Visa applicants must bring one extra photocopy of any original documents they presented with their application package that they wish to be returned.

6. After your visa interview, you will be informed how your passport with visa will be returned to you.

The approximate processing time is 1 work day (as of November 5, 2015).

In some cases, the consular officer will inform you if further administrative processing is necessary for your application.
*For individual petitions only.
All Blanket L Visas are processed at the U.S. Consulate General in Chennai.
The U.S. Consulate General in Chennai is the sole acceptance center in India for all applications for intra-company transfers under the blanket L category as of December 1, 2011. The U.S. Embassy in New Delhi and U.S. Consulates in Mumbai, Kolkata and Hyderabad no longer accept or process applications for this visa category. The blanket L category includes specialized knowledge professionals, executives and managers.
All other visa processing procedures remain unchanged.
Please note that spouse and children visas (L2) and individual L visas (L1B and L1A individuals) may be processed at all posts in India-Chennai, Hyderabad, Kolkata, Mumbai, and New Delhi.
Address/Location:
Consulate General of U.S.A,
Office of Public Affairs,
American Center,
38A, J.L.Nehru Road,
Kolkata - 700 071,
West Bengal, India.
Tel: 91-33-3984-6300
Fax: 91-33-2288-1616/0356
Email addresses:
Nonimmigrant visas [email protected]
Call Center:
Callers in India: Call +91 120 4844644 or +91 40 46258222.
Callers in the United States: Call +1 703 520 2239.
Skype: To use Skype to speak to a customer service representative Monday - Friday from 8:00 a.m. to 8:00 p.m., India Standard Time (IST), and Sunday from 9:00 a.m. to 6:00 p.m., IST, please add a new contact to your Skype account with the Skype name ustraveldocsindia.