Serving Indians in the UAE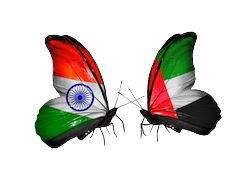 Davies & Associates is proud to be one of very few U.S. law firms to have dedicated India and Middle East Practice teams with "on the ground" capabilities. We are known in the industry as the leading EB5 law firm in both the Middle East and India regions. Given the strength of each of these teams and the unique issues they address for clients on a daily basis we combine the knowledge of both groups to seamlessly assist our Indian clients resident in the United Arab Emirates.
Our Goal
Our goal in the UAE is to offer the very best service and quality of work at the most efficient price possible and thereby to create the maximum value for our clients.
Our Experience
At any time our firm has active Indian EB5 clients resident in the UAE, Singapore and almost every major metropolitan region of India.
Our Success
Despite our monthly filings for Indian clients we believe that we are probably unique in that no visa Petition of any kind filed by our firm for an Indian National has ever been denied.
EB-5: The Basics
Click here to be re-directed to our overview on EB5 overview for Indian Nationals.
The Reserve Bank of India and Emirati Regulations
While the Reserve Bank of India's ("RBI's") capital export restrictions do not usually apply to Indian nationals resident in the United Arab Emirates UAE residents face unique special issues. These unique special issues require the attention of an EB5 immigration Visa lawyer for Indians with a "presence on the ground" in the UAE.
The lawyers in our Dubai office are not only knowledgeable of Emirati procedures but are also Emirati lawyers themselves and therefore understand local practice and issues. Our team in Dubai provide the sometimes-critical documentation of local procedure needed for a successful EB5 application.
For a small minority of our UAE-resident Indian clients the RBI regulations can still present challenges. In the past these challenges have bee successfully addressed by our team of dual-qualified US/Indian attorneys. You can read more about Immigration Law Options for Indian Nationals for more information.
Click here for Case Studies involving Indian business visa applicants.
Special Source of Funds Issues:
Click here for Case Studies involving Indian business visa applicants
Unaware of the impact of Emirati regulations governing the operation of businesses in the Emirates many clients and their U.S. attorneys are surprised to have their applications denied or to be issued with an RFE simply because of a failure to properly document the specific issues that pertain to Emirati residents. Davies & Associates is familiar with these issues and our Emirati legal team document our client's cases in a way that successfully and proactively addresses these issues.
Direct EB-5: Investing in your own Business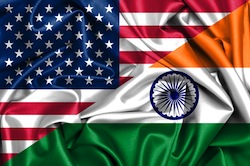 Many of our Indian clients decide to start businesses in the United States. EB5 is not the only option for UAE resident clients and the use of an India L1-A visa is common practice. Owing to Emirati regulations Indian Nationals resident in the UAE face unique issues in obtaining an L-1 visa, fortunately our Middle East team are familiar with these issues and are able to guide clients through them.
More on making a direct EB5 Investment.
E-5 Regional Centre Investments of Indian Nationals
Myth Dispelled. For over a decade, more than one Regional Center has repaid all of their investors across multiple projects as and when repayment in each project becomes due.
Many of our Emirates-based Indian clients are interested in obtaining a "green card" by making a simple investment through a U.S. Government approved Regional Centre. These investments can be a simpler route to a permanent residency in the United States. Davies & Associates is able to provide historical data as to the relative success of these regional centres.
More on choosing between a Direct vs. Regional Centre EB5 Visa.
Funding your EB-5 Investment:
The Reserve Bank of India ("RBI") and ODI Limits
While the RBI regulations are not relevant to most Indian Nationals resident in the UAE on some occasions they can be applicable. Where RBI regulations apply exert guidance is needed.
Preventing Unnecessary Taxes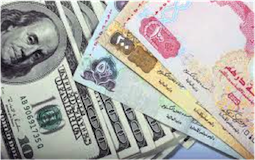 Obtaining a U.S. "green card" entails a responsibility to file a tax return to the United States government declaring your world-wide income. Given the special tax regime in the UAE this can raise unique issues. This issues can only be properly addressed and taxes non-US income minimized or eliminated with tax planning IN ADVANCE of obtaining your US "green card".
The lawyers on the international tax team at Davies & Associates are highly experienced with this tax planning and are ready to assist clients.
Obtaining Proper AdviceProcessing Your Application
Our experienced team of U.S.-based EB5 lawyers will file your EB5 Petition in the United States.
If you are outside the United States when your I526 is approved USCIS will transfer your file to the U.S. State Department who will schedule an interview for you at the U.S. consulate that is responsible for your jurisdiction.
This is where Davies & Associates in the Gulf take over. We are experienced in dealing with most of the U.S. consulates in the Gulf and can assist with this final step. Very few firms maintain a presence in both the United States and the Gulf Region so our international presence and local knowledge truly offer our clients an advantage. Our firm is also unique in that each of our clients benefit from an international team of lawyers mixing U.S. expertize with GCC knowledge and experience.
Do I have to file in my local U.S. Consulate?
While you are usually required to collect your visa from your local consulate there can be exceptions. Amongst these exceptions Iranian cases are a special and notable exception, Iranian clients have a choice of certain consulates.
U.S. Consulates in GCC Countries are located in the following cities:
United Arab Emirates
Address
Al Seef Road, Unmmu Hurair 1, Bur Dubai, Dubai, United Arab Emirates
Phone
Office:
+971-4-309-4000
Address
22nd February Street Al Luqta District, Doha, Qatar
Phone
Office:
+974-4496-6000
Address
Airport Road at Rabdan (29th) Street, Embassies District, Plot 38, Sector W59-02, Abu Dhabi, United Arab Emirates
Phone
Office:
+971-2-414-2200
Saudi Arabia
Address
US Consulate Driveway, KFUPM, Dhahran 34464, Saudi Arabia
Phone
Tel:
+966-13-330-3200
Awards
Contact Davies & Associates Offices in United Arab Emirates
Check all of our locations around the world.
Looking to acquire an EB-5 Visa?
We are known for our creative solutions that obtain "impossible" visas, we solve the most complex immigration problems for businesses, investors, individuals, and families.
EB-5 Visa Immigration lawyer near me
Several lawyers told me I would not be able to get a TN visa. Two weeks after contacting Davies & Associates I was working in New York, visa in hand.
Individual seeking 'Impossible' TN Visa
D&A was very detail-oriented and was very thorough in what they did" L1 Visa Client. There was a lot of work on my case and worked on it 24/7 and was very patient answering all my questions.
E2 Visa Client
My case felt complex but D&A managed the whole process carefully and helped me move seamlessly from one stage to the next.
E2 + CBI Client
D&A was my guiding light through the entire EB5 Process.
EB5 Visa Client
I would definitely be a big advocate for the rest of my life for anyone wanting to explore the Grenada Citizenship by Investment Programme leading to the E2 Visa. The most important thing is a good team behind you.. with Davies & Associates you're in safe hands… you need someone who can give you all the support at the ground level and, again, you are well take care of by D&A. The people are really warm, very helpful and quite openminded when it comes to business… Not to mention as a passport it's great from a travel perspective…It's just 4/5 hours from New York.
Grenada CBI + E2 Visa Client
The entire process of getting an EB5 visa is handled in a professional way by Mark Davies and his team. EB5 is a wonderful option for anyone considering moving to the United States if you have the means. I was hoping to use the H1B route for my children, but it became unreliable and so I looked to the EB5 Visa instead. It is great for anyone who has the resources. Mark gives you the first meetings himself which gives you great comfort. Both Mark and Sanjay are abundantly available and I even had the pleasure of hosting them at my house.
Parent of 2 EB5 Visa Holders
I'm in a process of extending my L1 visa. I submitted a few questions regarding my case and he contacted me back almost immediately both by e-mail and telephone. Unlike other attorneys I met before, he gave me the impression of knowing from the top of his head what kind of visa I have, and what actions had to be taken to extend it. He is very thorough and clear regarding the process and what to expect in terms of timelines and issues that may arise. He is constantly in contact, so you definitely know he's working on your case.
L1B Visa Holder
Mark Davies is a joy to work with. His extensive knowledge, speedy response and attentive service took away all my fears of dealing with immigration and visa applications. He is very generous with his time in explaining every step along the way and I have already and will in the future recommend him to anybody who is looking for an immigration lawyer.
E2 Visa for Small Professional Business With International Offices
Davies & Associates assisted us with an immigration emergency involving my brother's fiancée who was outside the United States. They assisted us in an highly professional manner, working with the relevant US embassy, US immigration and the governments of two other countries. As a result of their efforts the individual involved is now working in the United States. While their knowledge of the law is exemplary what really distinguishes this firm and attorney Davies from any other firm we have worked with is their dedication to customer service and their unrivaled level of professionalism.
Complex Fiancée Visa Need Involving Multiple International Jurisdictions
Several lawyers told me I would not be able to get a TN visa. Two weeks after contacting Davies & Associates I was working in New York, visa in hand. I have recommended this firm to several friends and colleagues, they do an excellent job every time.
Individual Seeking 'Impossible' TN Visa
I was qualified as a physician in a foreign country. Being on a J1 visa I was facing having to leave the United States and return to my home country. Davies & Associates secured one of only 30 J1 visa waivers available in my State, allowing me to work for a US hospital and remain in the United States.
Doctor Seeking J1 Visa Waiver
I am very satisfied with the services Mark Davies has provided me. He has a very extensive knowledge in immigration laws and has a thorough approach to any case.
U Visa Applicant, A Victim of Crime
Looking to relocate or having trouble with a visa applicaton?
We are known for our creative solutions that obtain "impossible" visas, we solve the most complex immigration problems for business, investors, individuals and families.
Request Free Consultation