The EB-5 Visa: Indian Applicants Resident in the United Arab Emirates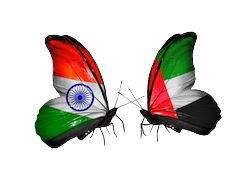 Davies & Associates is proud to be one of very few U.S. law firms to have dedicated India and Middle East Practice teams with "on the ground" capabilities. We are known in the industry as the leading EB5 law firm in both the Middle East and India regions. Given the strength of each of these teams and the unique issues they address for clients on a daily basis we combine the knowledge of both groups to seamlessly assist our Indian clients resident in the United Arab Emirates.
Our Goal
Our goal in the UAE is to offer the very best service and quality of work at the most efficient price possible and thereby to create the maximum value for our clients.
Our Experience
At any time our firm has active Indian EB5 clients resident in the UAE, Singapore and almost every major metropolitan region of India.
Our Success
Despite our monthly filings for Indian clients we believe that we are probably unique in that no visa Petition of any kind filed by our firm for an Indian National has ever been denied.
EB-5: The Basics
Click here to be re-directed to our EB5 overview for Indian Nationals.
The Reserve Bank of India and Emirati Regulations
While the Reserve Bank of India's ("RBI's") capital export restrictions do not usually apply to Indian nationals resident in the United Arab Emirates UAE residents face unique special issues. These unique special issues require the attention of an EB5 lawyer with a "presence on the ground" in the UAE.
The lawyers in our Dubai office are not only knowledgeable of Emirati procedures but are also Emirati lawyers themselves and therefore understand local practice and issues. Our team in Dubai provide the sometimes-critical documentation of local procedure needed for a successful EB5 application.
For a small minority of our UAE-resident Indian clients the RBI regulations can still present challenges. In the past these challenges have bee successfully addressed by our team of dual-qualified US/Indian attorneys.
Special Source of Funds Issues:
Click here for Case Studies involving Indian business visa applicants
Unaware of the impact of Emirati regulations governing the operation of businesses in the Emirates many clients and their U.S. attorneys are surprised to have their applications denied or to be issued with an RFE simply because of a failure to properly document the specific issues that pertain to Emirati residents. Davies & Associates is familiar with these issues and our Emirati legal team document our client's cases in a way that successfully and proactively addresses these issues.
Direct EB-5: Investing in your own Business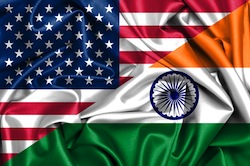 Many of our Indian clients decide to start businesses in the United States. EB5 is not the only option for UAE resident clients and the use of an L1-A visa is common practice. Owing to Emirati regulations Indian Nationals resident in the UAE face unique issues in obtaining an L-1 visa, fortunately our Middle East team are familiar with these issues and are able to guide clients through them.
More on making a direct EB5 Investment.
E-5 Regional Centre Investments of Indian Nationals
Myth Dispelled. For over a decade, more than one Regional Center has repaid all of their investors across multiple projects as and when repayment in each project becomes due.
Many of our Emirates-based Indian clients are interested in obtaining a "green card" by making a simple investment through a U.S. Government approved Regional Centre. These investments can be a simpler route to a permanent residency in the United States. Davies & Associates is able to provide historical data as to the relative success of these regional centres.
More on choosing between a Direct vs. Regional Centre EB5.
Funding your EB-5 Investment:
The Reserve Bank of India ("RBI") and ODI Limits
While the RBI regulations are not relevant to most Indian Nationals resident in the UAE on some occasions they can be applicable. Where RBI regulations apply exert guidance is needed.
Preventing Unnecessary Taxes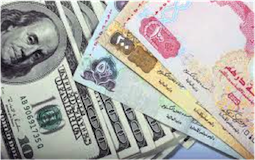 Obtaining a U.S. "green card" entails a responsibility to file a tax return to the United States government declaring your world-wide income. Given the special tax regime in the UAE this can raise unique issues. This issues can only be properly addressed and taxes non-US income minimized or eliminated with tax planning IN ADVANCE of obtaining your US "green card".
The lawyers on the international tax team at Davies & Associates are highly experienced with this tax planning and are ready to assist clients.
Obtaining Proper AdviceProcessing Your Application
Our experienced team of U.S.-based EB5 lawyers will file your EB5 Petition in the United States.
If you are outside the United States when your I526 is approved USCIS will transfer your file to the U.S. State Department who will schedule an interview for you at the U.S. consulate that is responsible for your jurisdiction.
This is where Davies & Associates in the Gulf take over. We are experienced in dealing with most of the U.S. consulates in the Gulf and can assist with this final step. Very few firms maintain a presence in both the United States and the Gulf Region so our international presence and local knowledge truly offer our clients an advantage. Our firm is also unique in that each of our clients benefit from an international team of lawyers mixing U.S. expertize with GCC knowledge and experience.
Do I have to file in my local U.S. Consulate?
While you are usually required to collect your visa from your local consulate there can be exceptions. Amongst these exceptions Iranian cases are a special and notable exception, Iranian clients have a choice of certain consulates.
U.S. Consulates in GCC Countries are located in the following cities:
United Arab Emirates
Dubai
Al Seef Road,
Unmmu Hurair 1
Bur Dubai
Dubai
United Arab Emirates
Tel: +971-4-309-4000
Abu Dhabi
Airport Road at Rabdan (29th) Street
Embassies District, Plot 38
Sector W59-02
Abu Dhabi
United Arab Emirates
Tel: +971-2-414-2200
Oman
115 Madinat Al Sultan Qaboos
Muscat, Oman
Tel: +968-2464-3400
Fax: +968-2464-3740
Saudi Arabia
Riyadh
Cir 8, As Safarat,
Riyadh 12523,
Saudi Arabia
Phone: +966-11-488-3800
E-mail:
Jeddah
Al Hamra, Jeddah 23323,
Saudi Arabia
Tel: +966-12-667-0080
Dahran
US Consulate Driveway, KFUPM,
Dhahran 34464
Saudi Arabia
Tel: +966-13-330-3200
Qatar
22nd February Street Al Luqta District
Doha
Qatar
Tel: +974-4496-6000
Kuwait
Masjid Al Aqsa St, Kuwait City,
Kuwait
Tel: +965 2259 1001
Bahrain
Bldg 979, Road 3119, Block 331, Zinj
Kingdom of Bahrain
Tel: +973 1724 2700
Fax: +973 1727 0547
Jordan
Al Umawiyeen St 32, 11118,
Amman
Jordan
Tel: +962 6 590 6000
Contact Davies & Associates Offices in United Arab Emirates
Check all of our locations around the world, here