The EB-5 Visa: Considerations for the Indian Investor

---
---
*Update:
Many Indian clients are
processing their EB-5
applications quickly in
order to avoid a significant
potential increase in the
EB-5 investment
requirements.
For many Indian Nationals the EB-5 visa program is the fastest route to a "green card". In return for an investment of either five or ten Lakh United States dollars* an investor, his spouse and children under the age of twenty-one can receive permanent residency in the United States.
While the EB-5 or there are additional considerations and complications for Indian investors. Obtaining the right impartial advice is critical. A U.S. lawyer experienced with assisting Indian EB-5 visa applicants can seamlessly guide investors through these issues.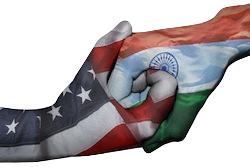 Davies & Associates is a U.S. law firm with a history of success representing investors across India. While there can never be any guarantees, to date every EB-5 "green card" and L-1 visa application Davies & Associates has filed has been approved.
Direct vs. Regional Centre EB-5:
Every EB-5 Investor has to make a decision whether to apply for their EB-5 based "green card" through the Regional Centre or Direct program. In our experience many Indian investors confuse the concepts of risk and control when making this decision. While the Direct EB-5 Program allows an investor to invest in their own business a direct investment can be higher risk than an EB-5 Regional Centre based investment.
More on choosing between a Direct vs. Regional Centre EB5.
Direct EB-5: Investing in your own Business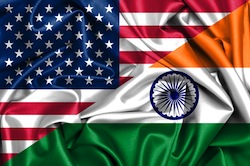 A direct EB-5 application allows an Indian investor to make an investment in his or her own business. With approximately 90% of all EB-5 investments are made through the Regional Centre program very few law firms have any experience with Indian Direct EB-5 applications.
Davies & Associates represents investors from across India start and invest in private businesses in the United States. Our firm has assisted Indian clients from every region of India open, expand and acquire businesses in multiple and varied industries across the United States.
More on making a direct EB5 Investment.
Myth Dispelled.
For over a decade, more
than one Regional Center
has repaid all of their
investors across multiple
projects as and when
repayment in each
project becomes due.
Regional Centre EB-5: Investing through a Regional Centre
Making an EB-5 qualified investment through a Regional Centre can be a simple and effective route to a "green card". Out of the over 600 Regional Centres there is a very small cadre of Regional Centres offering a ten history of thousands of "green cards" approvals, having multiple projects fully repaid
With over 600 Regional Centre registrations it can be difficult to select a Regional Centre. Click here for more information on selecting a Regional Centre.
Funding your EB-5 Investment:
The Reserve Bank of India ("RBI") and the Liberalized Remittance Scheme ("LRS")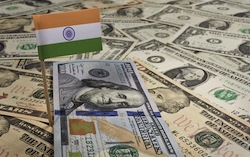 Since the RBI promulgated the LRS Emigration restriction in July 2015 it has become essential to engage a law firm with significant experience of navigating Indian regulations and the LRS.
Over recent years the RBI has varied the amount of capital resident Indian Nationals are allowed to remit outside the United States using the LRS. The RBI LRS limit currently stands at USD 250,000.00 per person per Indian tax year.
In July 2015 the RBI issued a circular purporting to severely restrict the ability of Indian nationals to remit funds outside of India to make an investment that qualifies that investor for Emigration purposes. A link to the most recent published version of the RBI regulations is available on our firm's website.
Despite the RBI regulations we have yet to have a client who has been unable to legally transfer the funds needed to make an EB5 investment. While we are a US immigration law firm our firm retains experienced Indian counsel who assist our clients transfer funds for EB5 and L-1 investment purposes. Click here for more information on moving funds out of India.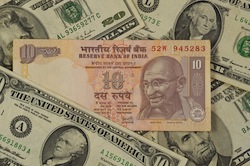 Preventing Unnecessary Taxes
Before making any investment in the United States we strongly encourage Indian Nationals to take appropriate tax planning advice. Failing to do so can result in hundreds of thousands of dollars of unnecessary tax liabilities. An experienced tax advisor should be familiar with the terms of the dual taxation agreement between the United States and India.
Davies & Associates focuses on making the transition to the United States as smooth as possible for our clients and their families.
Obtaining Proper Advice
"I previously hired multiple
other U.S. Lawyers who all
got my US visa application
for my Delhi-based business
denied. A week after Davies
& Associates filed my case it
was approved. Davies &
Associates are clearly the
leading business visa firm
serving India".
Making an EB-5 investment is a complex matter involving the analysis of myriad laws and regulations. Unfortunately non-lawyers are not qualified to provide this advice and it is a criminal offense in the U.S. for them to attempt to do so.
Similarly many lawyers lack the sophisticated lending law and project finance experience to properly advise clients on EB-5 applications. This can result in an unmitigated disaster in which clients loose all of their money. A properly qualified and experienced lawyer can guide you through and avoid many of these risks. To date no application filed by our firm has ever been denied and no client of our firm has ever not been repaid their investment in full.
Processing Your Application
Your application MUST be filed in the United States where it can be the subject of questions and processes that a U.S. based law firm can address for you.
Once your application has been approved in the U.S. applicants resident in India will be required to attend an immigrant interview at a consulate in India. Because Davies & Associates are based across the U.S. with capabilities in India we are uniquely positioned to assist our clients.
U.S. Consulates in India are located in the following cities:
New Delhi
Shanti Path, Chanakya Puri 110021 New Delhi
Telephone +91-11-2419-8000
Fax +91-11-2419-8587
Mumbai (Bombay)
C-49, G-Block, Bandra Kurla Complex, Bandra East, Mumbai 400051
Phone: (22) 2672-4000
Chennai (Madras)
220 Anna Salai, Gemini Circle, 600006 Chennai
Telephone +91-44-2857-4000
Fax: +91-44-2811-2027
Kolkata (Calcutta)
5/1 Ho Chi Minh Sarani, 700071 Kolkata
Telephone +91-33-3984-2400
Fax +91-33-2282-2335
Hyderabad
Paigah Palace, 1-8-323, Chiran Fort Lane, Begumpet, Secunderabad 500 003 Hyderabad
Telephone: +91-40-4033-8300