Your EB5 Visa: Meet Leading Experts in Chennai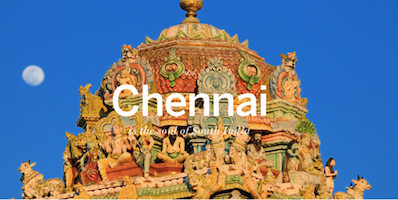 Recent years have spurred new economic growth in Chennai – from luxury hotels to authentic, boutique restaurants – this Southern City has been called the "soul of India". As a result, we have found there to be a growing interest for US-focused investment and immigration opportunities for investors and families from this region.
D&A has always been proud of the exceptional service offered to residents of Southern India. Our first EB5 cases in India were for residents of the Chennai metropolitan area and we remain proud of the service we offer in the Chennai area.
EB5 in Chennai – a History of Success:
For over seven years D&A has serviced EB5 clients who are resident in Chennai. To date, no EB5 Petition or application filed by D&A for an India Citizen has been denied and no EB5 Regional Centre client has failed to receive the return of their capital when due.
United Sates Consulate in Chennai and Across India:
New Delhi
Shanti Path, Chanakya Puri 110021
New Delhi
Telephone +91-11-2419-8000 Fax +91-11-2419-8587
Mumbai (Bombay)
C-49, G-Block, Bandra Kurla Complex, Bandra East,
Mumbai 400051
Phone: (22) 2672-4000
Chennai (Madras)
220 Anna Salai, Gemini Circle, 600006
Chennai
Telephone +91-44-2857-4000
Fax: +91-44-2811-2027
Kolkata (Calcutta)
5/1 Ho Chi Minh Sarani, 700071
Kolkata
Telephone +91-33-3984-2400
Fax +91-33-2282-2335
Hyderabad
Paigah Palace, 1-8-323, Chiran Fort Lane, Begumpet, Secunderabad 500 003
Hyderabad
Telephone: +91-40-4033-8300
Contact Davies & Associates Offices in India
Check all of our locations around the world.