U.S. Immigration Solutions for Latin American Nationals
Our Latin America Team
Our Latin America Practice team assists clients from across the South American Continent. We assist businesses of all sizes together with families and couples.
Your Case is Unique
Our firm differs in that we believe every case is individual with individual needs and strategies. We will take the time to get to you know you, your business and your goals and needs. This attitude shows in our results; as of November 2014 no visa application we have filed for a Latin American client has ever been denied.
Every Nationality is Unique
Every country in Latin America has different treaties with the United States that impact visa issuance in different ways. In addition, different consulates in Latin America maintain vastly different procedures and standards of review for processing the same visas.
US Business and Investor Visas by Latin American Country
We assist residents of Latin America open and expand businesses in the U.S. or make other investments that qualify the applicant for either a temporary visa or Permanent Residency (a 'green card') in the United States. While the visas and processes for vary by country of nationality and residency we have summarized some of the relevant information in the map below. More information can be obtained either by contacting our firm or clicking on the relevant country link, also below.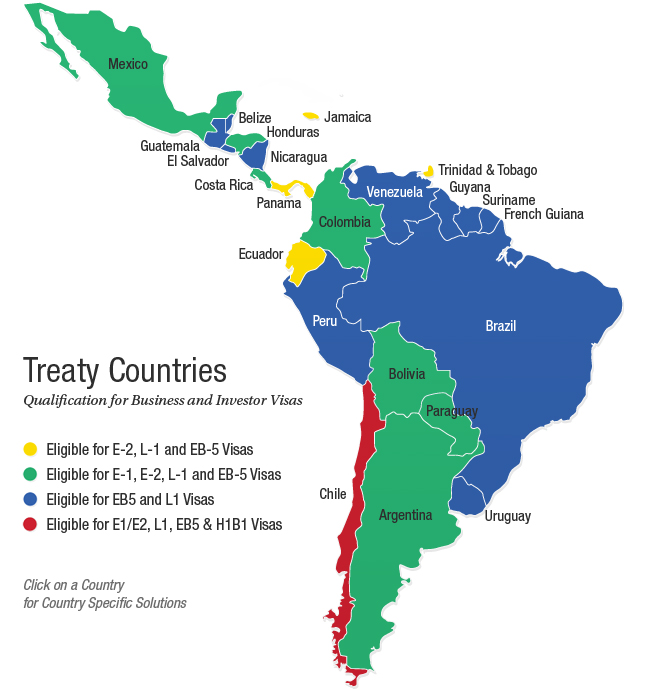 Please click on your country on the map above to take you to country specific information relevant to filing for a U.S. visa or starting or expanding a business in the United States.
Licensure and U.S. Immigration Solutions for Medical Professionals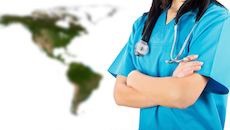 Davies & Associates has a specialist team focused on assisting physicians, nurses, dentists, medical researchers and other medical professionals with obtaining licensure and the right to work on the United States.
U.S. Immigration Information of the Nationals of Specific Latin American Countries