L1A for Information Technology and I.T. Staffing
| | |
| --- | --- |
| Client: | Hemant Madaan, OTS Solutions, INC. |
| Industry: | Information Technology and I.T. Staffing |
| Visa Type: | L1A Intra-Company Transfer Visa; EB1C Adjustment to Green Card |
| Result: | Approved |
| Home Country: | India |
| Client's Comment: | Mark and his team are one of the best in their game. After trying and being burnt first time with another immigration lawyer, I finally got to Mark and we have had great success together for past many years. If you are looking for immigrating as business owner to USA, Mark and his team are your perfect match. Highly recommended |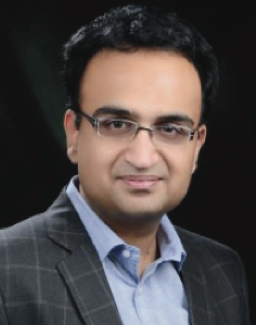 Mr. Hemant Madaan is the CEO of OTS Solutions, a subsidiary of Om Tat Sat Private Limited. He has a very successful I.T. Business in Delhi-NCR, India. Identifying the U.S. as a key market for his products and services Hemant decided expand into the US. After the denial of his first L1 Visa application Hemant became skeptical of the United States L1A visa process and approach Davies & Associates
Highlights & Challenges
Gaining Client Trust. Overcoming Hemant's scepticism and lack of trust in the US legal professional was key. A lot of Indian entrepreneurs are necessarily skeptical of the L1 visa process due to negative media coverage and high denial rates. A well-presented L1A visa Petition which properly documents a client's Indian business and meets the requirements of the US immigration laws will be approved.
Flawed Original Filing. In a denied case mistakes made in the original submission can be fatal. The issue is that a later filing or Motion to Reopen cannot directly contradict the facts cited in the original visa Petition. Where the initial filing was sloppy and made critical mistakes of fact that makes an approval very challenging.
Indian Law. Another issue is that the non-US businesses must be properly documented and shown to be in full and proper compliance. In this case that meant with Indian law. It was obvious that the original lawyer had no knowledge of Indian business and probably had lilt experience with Indian L1A visa cases.
It is important to have a good business plan and a well documented petition. There is little room for error in these petitions but L1A visa applications are not rocket science. A seasoned attorney would know how to meet the requirements of USCIS. In this case the we felt the biggest challenge would be overcoming the previous denial.
Our Process
Review Team. Our first step was to carefully review Hemant's previous L1A filing and determine what had gone wrong. This step took some time and involved an experienced L visa lawyer, US corporate lawyer and Indian corporate lawyer.
Understanding Client's Indian Business. D&A's team in India visited Hemant's business in Noida, near Delhi. Through that visit we gained a thorough understanding of Hemant's business and operations. We worked with Hemant to develop a completely revised business plan and to replace Indian organisational documents which were deficient in the first filing. With an L visa proof that a business is in compliance with foreign law can be extremely important.
Proper US Set-Up. In the United States, D&A's New York corporate legal team moved quickly to ensure that Hemant's New Jersey business was properly set-up with all requisite licenses, registrations and permits. Our IP team worked to ensure that Hemant's intellectual property was properly protected in the United States.
Filing. Davies & Associates redrafted Hemant's L1A visa petition and refiled his case with USCIS for a second time. This time Hemant's case was approved. At present Hemant is running his I.T. Solutions company successfully in New Jersey, U.S.A.
Visa Interview. Our team in Mumbai were about to assist the client with his interview preparation.
Results
After many months of explanation and discussion Hemant engaged Davies & Associates to prepare a new business plan and re-file a new L1A visa Petition with United States Citizenship and Immigration Services ("USCIS").
Hemant's L1A visa petition was approved within five (5) days of filing. Hemant went on to receive an approved visa extension and Adjustment of Status to green card holder through the EB1C program form Managers and Executives.
Lessons Learned
Protect Your US IP. For IT businesses it is very important to show the US government that the US business is properly and efficiently set-up in the US. This means paying attention to necessary licenses. Often technology companies claim to have valuable technologies under license to the US business but fail to take the legal steps to protect those technologies, this can give a case a total lack of credibility.
Retain a Corporate Lawyer to Open a US Business. This sill avoid unnecessary mistakes and may save you tends of thousands of dollars in unnecessary liability and fines.
Immigration Attorney. Saving a few hundred dollars to retain the cheapest immigration lawyer in the long run can costs tens of thousands dollars in unnecessary expenses. It is often much more expensive to correct error than to file a case correctly the first time.