L1A for Information Technology and I.T. Staffing
| | |
| --- | --- |
| Client: | Hemant Madaan, OTS Solutions, INC. |
| Industry: | Information Technology and I.T. Staffing |
| Visa Type: | L1A |
| Country: | India |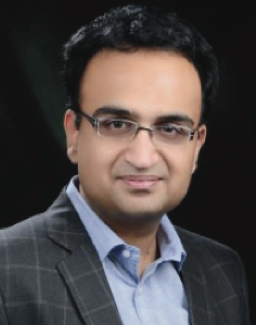 Mr. Madaan is the CEO of OTS Solutions a subsidiary of Om Tat Sat Private Limited in India. He has a successful I.T. Business in Delhi-NCR, India. Identifying U.S. as a big market for his products and services Hemant decided to establish operations in the United States. After the denial of his first application filed by another law firm Hemant was skeptical of the L1A visa process. Davies & Associates redrafted his petition and refiled his case and got him an approval. At present Hemant is running his I.T. Solutions company successfully in New Jersey, U.S.A.
Highlights & Challenges
A lot of entrepreneurs in India are skeptical of L1 visa process due to negative media coverage. It is important to have a good business plan and a well documented petition. There is little room for error in these petitions but L1 visa applications are not rocket science. A seasoned attorney would know how to meet the requirements of USCIS. In this case the we felt the biggest challenge would be overcoming the previous denial. However, we filed with premium processing and got an approval within 5 days of filing.