Visti E-1 per essenziali finalità commerciali
Il programma E-1 "Trattato di Commercio" consente ai cittadini italiani di essere legittimamente presenti negli Stati Uniti allo scopo PRINCIPALE di dirigere e sviluppare " commercio sostanziale" tra l'Italia e gli Stati Uniti.
Un'azienda E-1 può portare dipendenti italiani negli Stati Uniti?
Sì, un'azienda E-1 correttamente registrata e di proprietà italiana può assumere cittadini italiani e portarli negli Stati Uniti. Tali dipendenti devono rientrare in una delle due seguenti categorie:
Manager / Dirigenti; o
Personale con competenze specialistiche
Che cosa si intende per "commercio sostanziale" ai fini del visto E-1 Visa?
Anche se non esiste una definizione legale del significato di "commercio sostanziale" ai fini del visto E-1, il governo degli Stati Uniti fornisce direttive scritte ai suoi funzionari al fine di determinare se il commercio è "sostanziale" o meno.
Tali direttive scritte suggeriscono ai funzionari consolari di "concentrarsi principalmente sul volume di scambi effettuati" tra gli Stati Uniti e l'Italia e di prendere in considerazione anche il valore monetario di ciascuna transazione. Viene data preferenza ai casi che coinvolgono un maggior volume di operazioni di importo più elevato.
L'analisi finale su ciò che costituisce "commercio sostanziale" è condotta caso per caso. Il nostro studio è stato coinvolto in casi relativi all'esportazione abituale di vestiti e prodotti alimentari dall'Italia agli Stati Uniti, laddove un più alto volume di transazioni di valore inferiore ha ugualmente integrato il requisito del "commercio sostanziale". Allo stesso tempo, in altri casi, si è ritenuto che un minor volume di prodotti di maggior valore, come ad esempio macchine di fabbricazione italiana, costituisse comunque "commercio sostanziale".
Quali sono gli svantaggi di un visto E-1?
Sebbene sussistano numerosi vantaggi e svantaggi del programma del Trattato di commercio E-1 rispetto al programma del Trattato Investitori E-2, occorre sottolineare uno svantaggio molto significativo relativamente al programma E-1:
I commercianti cha abbiano i requisiti previsti dal trattato E-1 sono ammessi negli Stati Uniti "esclusivamente allo scopo di sviluppare commercio sostanziale, incluso lo scambio commerciale di servizi o tecnologia, principalmente tra gli Stati Uniti e lo Stato estero di cui sono cittadini."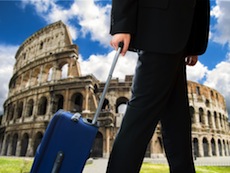 Se un'azienda E- 1 cambia le proprie strategie commerciali nel senso di non continuare ulteriormente un "commercio sostanziale" con gli Stati Uniti, finisce per perdere lo status E-1.
In un caso specifico, ad esempio, un'azienda E-1 business negli Stati Uniti che commerciava con l'Italia ha continuato gli scambi commerciali con l'Italia, ma ha esteso la sua attività commerciale ad altre nazioni. In tal caso specifico, è stato sanzionato che il crescente volume di scambi commerciali con le altre nazioni violasse il requisito che il "commercio sostanziale" sia sviluppato in primo luogo con l'Italia. In queste circostanze l'azienda non era più qualificata ai fini del visto E-1 ed i suoi dipendenti italiani erano "privi di status".
Mentre i visti E-2 sono soggetti alla dottrina della "modifica sostanziale", una modifica od un ampliamento della struttura degli scambi di un'azienda E-2 esistente potrebbe non invalidare lo status E-2 dei suoi dipendenti.
Devo lasciare gli Stati Uniti per richiedere un visto E1?
Un visto E-1 può essere rilasciato solo da un consolato americano al di fuori degli Stati Uniti. È possibile fare domanda di "cambiamento di status" in status E-1 se l'azienda è già presente negli Stati Uniti, ma non è possibile ottenere un visto E-1 dall'interno degli U.S.A.
Quali percentuali di successo ha Davies & Associate rispetto alle domande per visti E-1?
Al novembre 2014 nessun caso relativo a domande di visto E-1 presentato dal nostro studio è mai stato deciso in senso negativo.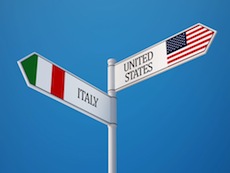 Dove sarà trattata la mia domanda di visto E-1?
Mentre il "cambiamento di status" in status E-1 viene gestito negli Stati Uniti, le domande di visto E-1 sono trattate da consolati americani ubicati all'esterno degli Stati Uniti.
Ogni consolato degli Stati Uniti implementa procedure differenti per la presentazione, l'elaborazione e l'aggiudicazione di visti E-1. E' quindi fondamentale lavorare con uno studio legale che non solo mantenga una presenza negli Stati Uniti, ma abbia anche una solida comprensione e diretta conoscenza del consolato degli Stati Uniti a Roma. Davies & Associates agevola tale risultato attraverso la presenza diretta dello studio a Roma.
Quanto è essenziale un Business Plan per un visto E-1?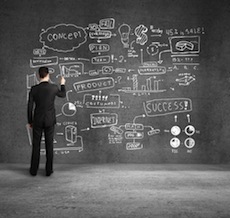 A differenza di un visto E-2, un visto E-1 NON è un visto per investitori. Ciò premesso, occorre dimostrare che siano soddisfatti i requisiti sostanziali per un visto E-1. Il business plan è la vostra occasione per spiegare come i vostri obiettivi aziendali immediati ed a lungo termine soddisfino i requisiti del programma "Trattato di commercio" per il visto E-1.
Cittadinanza americana per naturalizzazione a favore di titolari di visto E-1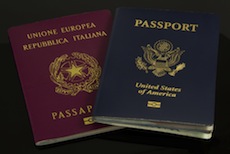 Un cittadino italiano che rivesta status E-1 può richiedere la cittadinanza degli Stati Uniti in diverse ipotesi.
Questi casi includono ad esempio le domande in qualità di:
dirigente internazionale ("EB1 (c)")
individuo straordinario ("EB1 (a)")
Permesso di lavoro ("EB2 / EB3")
Domanda in base al programma di visti per gli investitori ("EB5").
I nostri uffici negli Stati Uniti spesso forniscono ai clienti consigli su questi e altri procedimenti volti all'ottenimento della cittadinanza statunitense.
Domanda di cittadinanza italiana: L'unica strada per un visto E-1?
I cittadini di paesi non rientranti nell'elenco dei paesi che possono usufruire del programma E-1, come ad esempio il Brasile, non possono ottenere visti E-1. Per i candidati provenienti da questi paesi, la possibilità di ottenere la cittadinanza italiana a volte può essere l'unica strada per un visto E-1. Un numero sorprendentemente elevato di cittadini brasiliani si qualifica per la nazionalità italiana.
Attraverso il nostro rapporto con Cavalier & Cavalier di Roma, la nostra azienda può anche aiutare cittadini degli Stati Uniti, del Brasile e di altri paesi, dotati degli idonei requisiti, ad ottenere la cittadinanza italiana.

Information Resource Center
Office of Public Affairs

Contact Davies & Associates Offices in Italy
Check all of our locations around the world.
Cercando di acquisire un E1 Visa?
Siamo conosciuti per le nostre soluzioni creative che ottengono visti "impossibili", risolviamo i più complessi problemi di immigrazione per aziende, investitori, privati e famiglie.
E1 Visa Immigration lawyer near me
Several lawyers told me I would not be able to get a TN visa. Two weeks after contacting Davies & Associates I was working in New York, visa in hand.
Individual seeking 'Impossible' TN Visa
D&A was very detail-oriented and was very thorough in what they did" L1 Visa Client. There was a lot of work on my case and worked on it 24/7 and was very patient answering all my questions.
E2 Visa Client
My case felt complex but D&A managed the whole process carefully and helped me move seamlessly from one stage to the next.
E2 + CBI Client
D&A was my guiding light through the entire EB5 Process.
EB5 Visa Client
I would definitely be a big advocate for the rest of my life for anyone wanting to explore the Grenada Citizenship by Investment Programme leading to the E2 Visa. The most important thing is a good team behind you.. with Davies & Associates you're in safe hands… you need someone who can give you all the support at the ground level and, again, you are well take care of by D&A. The people are really warm, very helpful and quite openminded when it comes to business… Not to mention as a passport it's great from a travel perspective…It's just 4/5 hours from New York.
Grenada CBI + E2 Visa Client
The entire process of getting an EB5 visa is handled in a professional way by Mark Davies and his team. EB5 is a wonderful option for anyone considering moving to the United States if you have the means. I was hoping to use the H1B route for my children, but it became unreliable and so I looked to the EB5 Visa instead. It is great for anyone who has the resources. Mark gives you the first meetings himself which gives you great comfort. Both Mark and Sanjay are abundantly available and I even had the pleasure of hosting them at my house.
Parent of 2 EB5 Visa Holders
I'm in a process of extending my L1 visa. I submitted a few questions regarding my case and he contacted me back almost immediately both by e-mail and telephone. Unlike other attorneys I met before, he gave me the impression of knowing from the top of his head what kind of visa I have, and what actions had to be taken to extend it. He is very thorough and clear regarding the process and what to expect in terms of timelines and issues that may arise. He is constantly in contact, so you definitely know he's working on your case.
L1B Visa Holder
Mark Davies is a joy to work with. His extensive knowledge, speedy response and attentive service took away all my fears of dealing with immigration and visa applications. He is very generous with his time in explaining every step along the way and I have already and will in the future recommend him to anybody who is looking for an immigration lawyer.
E2 Visa for Small Professional Business With International Offices
Davies & Associates assisted us with an immigration emergency involving my brother's fiancée who was outside the United States. They assisted us in an highly professional manner, working with the relevant US embassy, US immigration and the governments of two other countries. As a result of their efforts the individual involved is now working in the United States. While their knowledge of the law is exemplary what really distinguishes this firm and attorney Davies from any other firm we have worked with is their dedication to customer service and their unrivaled level of professionalism.
Complex Fiancée Visa Need Involving Multiple International Jurisdictions
Several lawyers told me I would not be able to get a TN visa. Two weeks after contacting Davies & Associates I was working in New York, visa in hand. I have recommended this firm to several friends and colleagues, they do an excellent job every time.
Individual Seeking 'Impossible' TN Visa
I was qualified as a physician in a foreign country. Being on a J1 visa I was facing having to leave the United States and return to my home country. Davies & Associates secured one of only 30 J1 visa waivers available in my State, allowing me to work for a US hospital and remain in the United States.
Doctor Seeking J1 Visa Waiver
I am very satisfied with the services Mark Davies has provided me. He has a very extensive knowledge in immigration laws and has a thorough approach to any case.
U Visa Applicant, A Victim of Crime
Looking to relocate or having trouble with a visa applicaton?
We are known for our creative solutions that obtain "impossible" visas, we solve the most complex immigration problems for business, investors, individuals and families.
Request Free Consultation