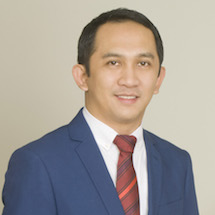 Verdie J. Atienza, Esq.
Immigration Associate
Overview
Verdie J. Atienza is a dual qualified lawyer in New York and in the Philippines. He is qualified to practice immigration law in any state in the United States. Prior to moving to the US, he was a public defender in the Philippines and staunchly protected the constitutional rights of indigents. He effected the speedy release of long-term detainees by filing releases on recognizance motions and directed verdicts.
Verdie obtained his Bachelor of Arts degree (Major in Political Science) from Ateneo de Manila University and his law degree from the University of the City of Manila (Pamantasan ng Lungsod ng Maynila).
Verdie is fluent in English and Filipino (Tagalog) and has limited proficiency in Spanish.
Experience
Verdie has strong interest on various immigration issues as an immigrant himself. He first gained experience when he personally handled his own adjustment of status application. Upon his admission to New York State Bar in 2014, he started giving pro-bono legal advice on immigration to members of the Filipino community in the US and handled immigration cases of family members.
He continues to advance his skillset and knowledge base in immigration law by taking courses on special topics like asylum, Special Juvenile Immigrant Status and Deferred Action for Childhood Arrivals.
Representative Clients
Verdie works on E-2 and L-1 visa applications. He has obtained visa approval for Italian, Mongolian and Singaporean clients. Aside from handling business related cases, he also has substantial experience in family immigration casework.
Credentials
Memberships
Member, American Immigration Lawyers Association
Member, Asian American Bar Association of New York
Member, National Asian Pacific American Bar Association
Member, Integrated Bar of the Philippines
Member, New York State Bar Association
Education
Bachelor of Arts, Ateneo de Manila University
Law, University of the City of Manila
Jurisdictions Admitted to Practice
New York, 2014
Philippines, 2009
Languages
Fluent in English and Filipino (Tagalog). Also has limited proficiency in Spanish.
Our Services
L-1 Visas for Business Owners
Citizenship & Naturalization