Introducing Davies & Associates, Mumbai Office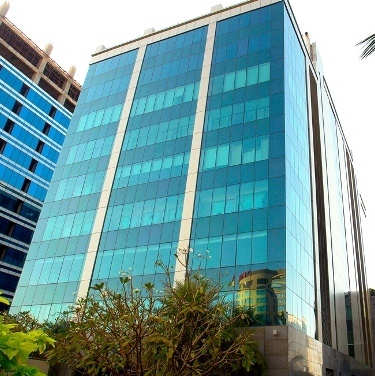 9th Floor, Platina, G Block, Plot C 59
Bandra Kurla Complex
Mumbai, India 400 051
Map and Driving Directions

Phone: +91 2240-907370

Davies & Associates has been based out of Mumbai, India for more than a decade. It acts as our hub for our operations across India. As a firm we have assisted hundreds of clients with relocating their families and businesses to the United States, the United Kingdom, Italy and beyond. Our D&A Mumbai team comprises local lawyers and other professionals, and regularly plays host to our global attorneys on their frequent visits India frequently.
EB-5 Visa Mumbai
The EB-5 Immigrant Investor Visa Program is a US permanent residency by investment visa. Our firm has helped hundreds of EB-5 Visa applicants from across India, and EB-5 Visa applications from Mumbai are among the nation's highest. The EB-5 Visa requires a minimum $800,000 investment that creates ten jobs. An entire family can come under a single application. Check out this video testimony from our Mumbai-based EB-5 visa client.
Click here for full details about the EB-5 Visa
L-1 Visa Mumbai
The L-1 Visa is one of the most popular US visa categories in India. The L-1 Visa permits the intracompany transfer of managers or specialized knowledge employees from Mumbai office to the US office of an affiliated company. The US operation can be already existing or newly established - our corporate team can help you set up the business, whilst our immigration team can assist with the immigration work.
Click here for full details about the L-1 Visa
E-2 Visa Mumbai
The E-2 Visa allows citizens of treaty countries to establish a business in the United States. India is not a treaty country, but we have helped Mumbai based clients with obtaining citizenship of a treaty country (Grenada or Turkey) and then obtaining the E-2 Visa. You must make a sizeable investment in your US operation as part of the E-2 Visa, generally more than $100,000, but less is permissible if the business case is strong.
Click here for full details about the E-2 Visa
UK Immigration from Mumbai
Our UK lawyers can assist Mumbai clients with achieving their UK immigration goals. Since Brexit, the UK has reshaped its immigration policy and there are exciting new opportunities for Indian migration in the horizon. Contact our team for an overview of the latest options.
Italy Immigration from Mumbai
Our Mumbai team works closely with our network of lawyers across Italy to assist with every stage of the relocation process. We work with every visa category and assist with establishing a business or acquiring a property. Given the language barriers, many of our clients like to have us by their side throughout the process. Italy offers preferential rates on tax for certain groups, it offers a digital nomad visa for young professionals, and it has an Elective Residency Visa, which allows you to live in the country. Italian Citizenship can be acquired provided an Indian citizen maintains residency for at least ten years.
Visit our Italy Immigration Portal
* D&A has no physical presence in India and local representatives are independent consultants providing consulting services to the firm.