L Visas for UK Nationals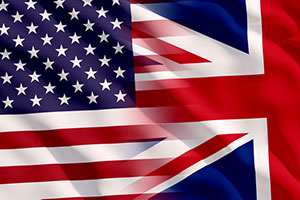 L Visas: New Businesses and Inter-Company Transfers
D&A has meaningful experience with the use of L visas both for existing businesses and new offices.
New Offices through an L Visa
Follow this link for more information on L visas.
For a UK National who does not qualify for an E2 visa an L visa may be an option for starting a business in the United States.
In order to qualify for an L visa a business owner, employer or investor needs to have a related foreign business outside the United States.
L visas may be available where less investment is involved than is possible with an E2 investor visa.
Does a New US Business Have to be in the Same Industry as its Foreign Affiliate
While there is no formal requirement that a US business be in the same industry as its related foreign entity there are considerations that need to be taken into account that need to be discussed with an experienced L visa lawyer.
Visas for Managers
The L1-A visa allows a manager who has worked for a related foreign entity 1 year in the last 3 to potentially transfer as a manager to the United States.
Follow this link for more information on L1-B visas.
Visas for Specialist Workers
Employees with specialist skill sets may be able to transfer to the United States using an L1-B visa.
Follow this link for more information on L1-B visas.
US Consulate in London
E-2 visa interviews are in the United Kingdom are conducted at the US Consulate in London. The US consulate in London is located at:
24 Grosvenor Square,
Mayfair,
London W1A 2LQ
United Kingdom
+44-20-7499-9000
Davies & Associates in the United Kingdom
We are recognized as a leading US law firm specializing in E-2 visa applications for UK Nationals.
Our resources across the US are available to help to assist you with the formation or acquisition of your US business.
Our team in London can assist you with every step of your E2 visa process.