Guidelines for Selecting an E-2 Visa Immigration Lawyer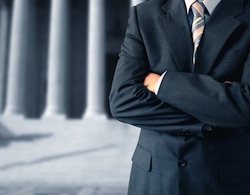 Unfortunately many clients hire an E-2 visa immigration lawyer only to have their case denied. While as of the date of the writing of this advisory no case our firm has originally prepared has been denied our firm has also been hired to "fix" a large number of applications that have been filed by other lawyers that have been denied.
We suggest that clients consider asking the following questions when selecting a competent E-2 visa lawyer:
How Many E-2 Visa Cases Does your Lawyer File?
As with any visa application there is no replacement for practical experience when filing E-2 visa cases.
Some lawyers focus their practices on multiple areas of law while other lawyers narrowly focus on investor visa practice.
We strongly recommend that clients ask lawyers how many new E2 visa clients they work with each week of the year.
Davies & Associates has a specialist E-2 visa team that typically assists multiple new clients with E-2 visa applications every week of the year. Because of the number of E-2 visa cases our firm works on and our history of success we have been described by clients as "the leading E-2 visa firm in the United States".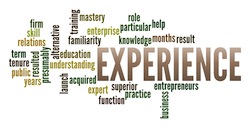 Has your lawyer or law firm EVER had an E-2 visa case denied?
Ask how many cases your lawyer has had denied over the course of their entire career? Also consider the number of cases that the entire law firm has had denied. This is an important consideration.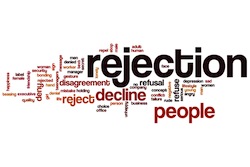 As of the date of the preparation of this client advisory in February 2015 no E-2 case originally prepared by our firm or any of our firm's lawyers has been denied. We are unaware of another firm with a similar history of success.
What is your Lawyer's History?
All lawyers are not created equal.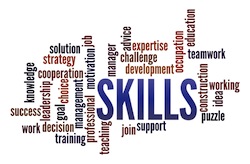 Do you know how highly regarded the law schools that the lawyers in a firm graduated from are?

Davies & Associates lawyers graduated from some of the very top law schools in the United States, including "ivy league" universities.


Have you checked that your lawyer graduated from the law school he or she claims to?

We can assist potential clients verify the graduation records of our lawyers.


Which law firms did you lawyer train with and how highly rated are they?

Many lawyers are unable to obtain employment and training in the world's premier law firms. Clients benefit from that training which gives lawyer access to the most interesting and sophisticated work.

Davies & Associates lawyers trained in some of the most prestigious and largest law firms in the world. Training at this level is uncommon in the immigration bar.


Have you checked that the lawyers in your firm have no disciplinary history in the States in which they are licensed to practice law?

To our knowledge, no lawyer in our firm has ever been the subject of any client complaint or disciplinary proceeding.
How Many Experienced E-2 visa lawyers will work on your case?
Law firms with a limited number of lawyers typically place only one lawyer on your case. If your lawyer should become unwell or otherwise unavailableIS there another lawyer at the firm who knows your case well enough to able to continue the representation without disruption to you?
Davies & Associates have a minimum of two experienced E-2 visa lawyers working on every case. If any of our lawyers should become sick or otherwise unavailable your representation will continue without issue with an experienced immigration lawyer who is familiar with your case.
Is your Lawyer Qualified to Prepare a Business Plan?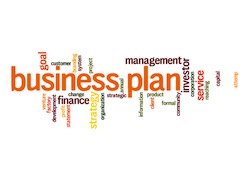 A business plan is key to E-2 visa success and must be drafted so that it meets the requirements of United States immigration statutes, regulations and case law. A business plan is your opportunity to tell the US government about your business and to create a record of your plans for use in future E-2 renewals. A common factor in E-2 visa denials is the failure of an experienced immigration lawyer to draft a proper business plan that meets the requirements of applicable US immigration laws and regulations.
Davies & Associates has a business plan team that consists of financial analysts and experienced E-2 immigration lawyers with MBAs from major universities such as the Wharton School of Business.
Does your lawyer give you 24/7 Access to your File from Wherever you Are?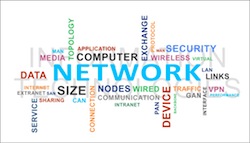 Traditionally law firms maintain insecure "paper" files in their offices. This means that to have access to your file you have to ask your lawyers to copy your file. In addition, this system creates problems when a client is in a different location to his or her law firm in that sharing documents can become disorganized and chaotic; this is especially the case when we need to work with your accountant or other professional advisors who need to share access to your files and need to be able to upload documents to your file from multiple remote locations.
Davies & Associates utilizes the very latest technology and maintains "on-line" client access to out systems. These systems are not only more secure than traditional files but allow our clients global 24/7 access to their complete file and all government notices for years after the conclusion of their case. At any time Davies & Associates clients can upload new materials directly to their file with our firm and can print their complete immigration records.
Is your lawyer a member of AILA?
AILA is the American Immigration Lawyers' Association. AILA is the professional association that most immigration lawyers join. We suggest that clients consider hiring an AILA member. You can verify a lawyer's membership of AILA by clicking on this link.
Davies & Associates lawyers are active members of AILA and a variety of other professional bar associations.
Does your Firm Have Experience with E-2 Candidates from your country and a local connection with the applicable consulate?
More than any other visa type an E-2 visa is highly dependent on local procedures and processes in the various U.S. consulates around-the-world. The U.S. State Department Reciprocity Table also guides consular officers to issue visas for certain periods of time based on the nationality of the applicant. The U.S. State Dept. E-visa Reciprocity Tables can be viewed by clicking on this link.
Davies & Associates maintains a network of global locations that enables our firm to maintain detailed knowledge of E-2 procedures and processes at a variety of consulates.
Our firm is also experienced with assisting clients from Iran, Jordan, Egypt and other countries that are subject to limitations in terms of the period of E2 visa validity. Unfortunately many lawyers are not aware of these country level limitation and care and experience is needed when navigating what could otherwise be a short stay in the United States.
If Davies & Associates Have Never had an E-2 visa Case they have Filed Denied then How Can they be Experienced to Assist with a Denied Case?
While as of the date of writing of this guide our firm has never had a case we have prepared denied Davies & Associates is frequently called on to assist clients who have filed their E-2 visa CASE using another law firm and has been denied. With the exception of one case filed by another law firm in Singapore in August 2013 that our firm was unable to successfully appeal we have been successful in getting E-2 visa applications that were initially denied when filed using another law firm approved.
References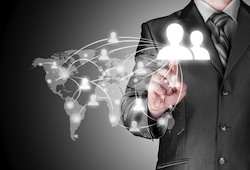 A good law firm will be able to provide you with references to both current and prior E-2 visa clients. While no law firm is going to provide a bad reference see if a law firm can refer you to other clients from your country or in a similar business to you.
Davies & Associates has a list of E-2 clients who have agreed to serve as references to other potential clients.
Click here to see some of the sample E-2 visa cases our firm has recently worked on.