Foreign Medical Professionals
A Foreign Medical Professional (FMP) is any non-US Citizen who currently provides health, science or related patient-care services in their respective Country.
For purposes of working within the United States of America, a Foreign Medical Professional requires a professional license to be issued from the respective State.
Davies & Associates eases the barriers of entry for qualified Foreign Medical Professionals seeking to practice in the United States and concentrates on immigration and licensure solutions for individual occupations that are involved in virtually all areas of healthcare. Our firm provides immigration and licensure solutions for professionals in fields of medicine, surgery, and dentistry; and in related patient-care areas, such as nursing, therapy, diagnostic imaging and pharmacy.
See a list of Medical Professionals by Occupation that we proudly service.
Apply Today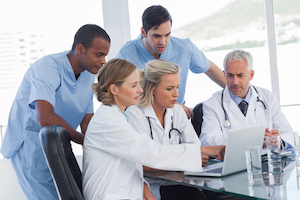 Take the first step in becoming a licensed US medical professional today.
Free Consultation
Our firm provides premier consulting services on a case-by-case basis. This means we work on every application individually. Begin by introducing yourself here.
Current Petitioners
If you are already using our services or have a current petition pending, please contact us here