E-2 Visa for Leading Fashion Designer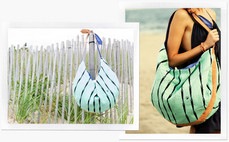 Five Year E-2 Visa for Leading Fashion Designer
Industry: Fashion Design
Countries Involved: UK, Germany and India
Result: Five Year E-2 Visa Approved
Our client's View
"Davies & Associates were a god-send when dealing with USCIS. They are very experienced and know the ins and outs of the process, can predict response times and are very available to answer questions in a timely and friendly manner. Highly recommended to anyone trying to navigate a complicated immigration process at any stage!"
Background
Koza is rapidly becoming recognized as one of the world's top designers of beautiful luxury travel goods.
Koza's customer base in the high-end luxury retail market in the United States was exploding. To ensure Koza continued to produce "best in class" beautifully hand-crafted products production was moved to the United States.
Issue
It became critical for Koza's lead designer to be able to take direct responsibility for the company's operations in the United States.
Having heard from another lawyer that it was not possible, Koza turned to Davies & Associates for Assistance.
Results
Davies & Associates were able to assist Koza's owner and lead designer to obtain a 5-year E-2 visa. Using this visa Koza's owner is able to reside in the United States to develop and direct the growth of the business while having the flexibility to be able to travel to the company's key non-US markets
Further information on Koza and their products can be found at www.koza.uk.com