E-2 Visa for Design and Decorating Enterprise
| | |
| --- | --- |
| Industry: | Interior Design and Decorating |
| Visa Type: | E-2 Visa |
| Country: | Canada |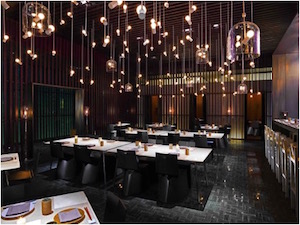 The Applicant, a Chinese National had had secured Canadian citizenship in 2015. The $150,000 investment fund was a gift from the Applicant's father, a Chinese-Canadian businessman in Southern California on L-1 status. The E-2 enterprise is an interior design and decorating firm focusing on restaurant and hospitality clients.
Highlights & Challenges
Our team worked exclusively with the Applicant's wife, who is a 10% shareholder of the company and holds an advisory role as a member of the board. A major challenge in the case came up about three-quarters the way through the preparations, when we noticed that the company had deposited a large advance payout on an interior design contract. Per law, there are limitations on business activities permitted on an Applicant's B1/B2. Our team always emphasizes the importance of not engaging in commercial operations prior to E-2 issuance. Therefore, we had counseled the client that this violation, if noticed, would be grounds for a denial on its face and had them unwind the contract and return the advance payment. Fortunately, the consular officer did not pursue a line of questioning regarding this contract and the payment.
Client Comments
"Davies & Associates was responsive in everyway to our case filing. The attention to detail and knowledge of immigration law was invaluable to our success."