Philippine Practice Team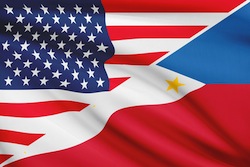 Davies & Associates has a dedicated Philippine Practice Team composed of dual-qualified, well-credentialed and highly trained lawyers to address your visa needs. Our team is focused on tailoring visa solutions to meet the personal, professional or business requirements of Filipino clients. Given the various options and the complexities of each pathway, Davies & Associates will determine the right visa for you and guide you every step of the way.
WHY CHOOSE DAVIES & ASSOCIATES?
Industry Leading Lawyers
Davies & Associates prides itself on the quality, experience and dedication of its lawyers. As a rapidly growing global immigration law firm, we strive to deliver the very best service and solutions available at all times to our clients worldwide.
Creativity
Our clients often tell us that Davies & Associates is valued for offering the "most creative solutions available." Our team is frequently called on for a more creative approach where other law firms have been unable to meet the needs of a clients.
100% Success Rate
The quality of our lawyers and the creativity of our approach translate to 100% success rate in all the visa applications and petitions that we have filed for our clients.
WHAT SETS US APART?
We have knowledge and understanding of the local culture and sensitivities of Filipinos. In working with your case, we consider valuable insights from our Filipino partners to come up with the best visa solution and achieve your goals in the fastest and most efficient way possible.
OUR SERVICES
We offer flexibility to all our clients with the legal service options that we provide, as follows:
No Obligation Visa Assessment
Send us an email or give us a call and we will gladly address your basic questions and assess your current visa situation and/or eligibility for free.
Comprehensive Preliminary Consultation
After our initial assessment, we can schedule a 60-minute comprehensive consultation for a reasonable fee. We will address all other questions that you may have after our initial assessment and give you substantive legal advice and expert guidance. We will provide you with a questionnaire as may be necessary to review the strength and credibility of your case.
Should you decide to engage our firm, the preliminary consultation fee will be credited and will be deducted from the legal fees that will be determined for your case.
Expert Legal Representation
Once you decide to retain Davies & Associates for your case, you will get expert legal guidance from inception of the case to its completion. Our lawyers will stay on top of your case and work with you to accurately accomplish all the required forms. You will receive prompt and accurate answers to your questions and concerns. You will also get complete access to your files throughout the process.
Corporate and Tax Services
For our clients applying for business visas, we also offer other related services i.e. business plan preparation, incorporation, compliance and tax advice. Our lawyers hold degrees from the best law and business schools in the United and States and have acquired relevant experience from the top law firms and Fortune 100 companies.
FULL-RANGE OF IMMIGRATION SERVICES
Business Visas
Our global clientele includes business of all sizes that are engaged in different types of industries. With our experience and expertise, we are capable of giving world-class legal assistance to Filipinos seeking to set-up a business or expand operations in the United States.
Whether you are a member of the Philippine Chamber of Commerce and Industries (PCCI), Makati Business Club (MBC), Employers Confederation of the Philippines (ECOP), Cebu Chamber of Commerce and Industries (CCCI) any other business/employer groups or even a new and driven entrepreneur, we can help with personalized and creative visa solutions for you to start doing business in the United States.
Follow these links to learn more about DOING BUSINESS IN THE UNITED STATES:
Employment Visas
Learn more about visa options that will allow you to work in the United States.
E Visas
L Visas
H Visas
O Visas
J Visa
Permanent Residency in the U.S. (Green Card)
Live your American dream. You can live and work in the United States depending on your qualifications and background. You may even bring your spouse and children with visa options available to professionals, skilled workers, other workers as well as investors.
Family Visas
K-1
K-2
K-3
K-4
Adjustment of Status
Change of Status
Permanent Residency (Green Cards)
US Embassy Location & Contact Information in the Philippines
U.S. Embassy
1201 Roxas Boulevard
Manila, Philippines 1000
Non-Immigrant/Immigrant Visas
Via PLDT or SMART (with NDD or IDD access):
Tel. No. 1-909-101-7878 1-909-101-7878
The number will be available for GLOBE subscribers shortly.
Callers in the USA can also contact the Call Center at 1-888-877-9888 1-888-877-9888 FREE.
There is a fee assessed to callers by the call center for its services.
USCIS Field Office in the Philippines
Mailing Address from the United States
Field Office Director
Department of Homeland Security
U.S. Citizenship and Immigration Services
Unit 8600 Box 1575
DPO AP 96515-1575
Mailing Address from Outside the United States and Express Mail Address
Field Office Director
Department of Homeland Security
U.S. Citizenship and Immigration Services
Embassy of the United States
1201 Roxas Boulevard, Ermita
Manila, 0930 Philippines
Email
MPHInquiry.CIS@uscis.dhs.gov
Phone
(63)(2) 301-2000, extension 2224 (from within the Philippines)
011 (63)(2) 301-2000, extension 2224 (from the United States)
Fax
(63)(2) 301-2208 (from within the Philippines)
011 (63)(2) 301-2208 (from the United States)
Solutions by City:

Manila
DAVIES & ASSOCIATES – US IMMIGRATION MANILA OFFICE*
54 Domingo M. Guevara,
Mandaluyong City 1550
Metro Manila (National Capital Region)
Philippines
+632 – 299-0631
*In partnership with Belgica Aranas Alim Dela Cruz & Associates

Cebu
DAVIES & ASSOCIATES – US IMMIGRATION CEBU OFFICE*
4th Floor, Tulips Center
AS Fortuna St., Mandaue City
Cebu, Philippines
+632 – 299-0631
*In partnership with Nonato Nonato & Nonato Law Offices