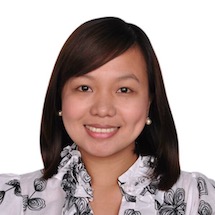 Ma. Nessa Bautista- Immigration Lawyer in New York & Phillipines
L1/E2 Processing
Overview
Admitted to the bar in both New York and the Philippines, Ma. Nessa Bautista assists our L1/E2 processing team.
Experience
Nessa worked as an associate lawyer at Jimeno Cope and David law offices in Makati City in the Philippines where she practiced litigation primarily in the areas of Civil, Family, Criminal and Labor Laws. Aside from her work, Nessa also devoted time doing some pro bono cases for indigent clients. Nessa has experience of researching and investigating factual bases for cases, drafting pleadings and motions, and representing clients in court. Nessa has a particular interest in business and family immigration, and prior to joining the firm, she has been providing assistance to friends and relatives in processing their applications for naturalization and US tourist visas.
Nessa is a graduate of the University of the Philippines Diliman and also has a law degree from San Beda College Alabang School of Law.
Credentials
Education
Bachelor of Law, San Beda College Alabang School of Law, Muntinlupa City, Philippines
BA, Philosophy, University of the Philippines Diliman, Quezon City, Philippines
Memberships
Member, State of New York Bar Association
Member, Philippines Bar Admission
Languages
English
Filipino (Tagalog)