L-1A Intracompany Transfer for Small Business Videographer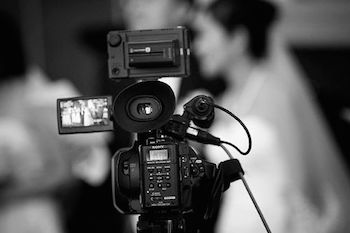 | | |
| --- | --- |
| Client: | CEO/Creative Director |
| Industry: | Media & Entertainment |
| Visa Type: | L-1A Intracompany Managerial/Executive Transfer |
| Country: | Australia |
Synopsis.
Davies & Associates represented the Founder of a specialized, content-driven videography services company in New South Wales, Australia. Seeking to expand his business into the United States, our client established an affiliated videography company in San Francisco, California. Specifically, our client wanted a U.S. visa that allowed him the ease of moving freely between the U.S. and Australia and also authorized him to work in the U.S. (working is not allowed on Visa Waiver Program entries). We decided the best option was the L-1A visa, which comes with an expectation that the holder will travel frequently in and out of the U.S. (and which does not require a substantial investment in the U.S. company, as does the E-2 investor visa).
Highlights & Challenges.
In order to qualify for a L-1 intracompany transfer visa, the U.S. petitioning company must have a qualifying legal relationship with a foreign company. Typical qualifying relationships include parent/subsidiary, branch offices and affiliates. An " affiliate " includes two companies that are owned by the same individual or group of individuals (if it is a group, the ownership percentages must be similar between the two entities).
In addition, the person being transferred (i.e. intended beneficiary) must have been serving as a Manager, Executive or Specialized Worker for at least one year in the past three years for the foreign business. The challenge in this case was that the visa applicant had been running his company in Australia as a sole trader, and had only registered the business with the Australian Securities & Investments Commission less than a year prior to when he was first thinking of submitting the US visa application. USCIS tends to highly scrutinize sole trader businesses (called sole proprietorships in the US), and they disfavor them as corporate entities. It was decided that the application would have a greater chance for success if we waited to apply until after the applicant had been running the Sydney business in its Pty Ltd form for over a year.
The application was approved in 7 days and he now can move freely between Australia and San Francisco running his two businesses.
Client Comments.
"The team were delightful to deal with. She was able to provide the right advice to me in order to get the visa on the first try. Becky guided me from beginning to end of the lengthy process and answered every question I had with patience and confidence. I was always certain that I was getting the right advice for my situation."